Thought leaders in franchising discuss why talent is vital to the success of any franchise organisation
The ability of businesses to hold onto experienced, capable employees is a differentiation that brings huge competitive benefits. While the recruitment process demands considerable time and resources, the cost of losing valuable employees extends far beyond stretching HR budgets. It impacts customer service, disrupts workflow, and hinders business growth.
Considering recent Office for National Statistics (ONS) labour market data, which indicates a continued demand for staff combined with a labour shortage in many sectors, we've delved deeper into the importance of talent retention and how it serves as a cornerstone for maintaining exceptional customer service and success in business. Prepare for insightful perspectives, as we invited some of franchising's elite to shed light on the significance of nurturing and retaining any franchise's most valuable asset – its talented workforce – and why we need to hold onto good people more than ever in a challenging economy.
1. "Staff retention leads to better service"
Paul Hunter, hospitality consultant at Seeds Consulting and former HOO at Vagabond Wines, Puttshack, Bill's and Tortilla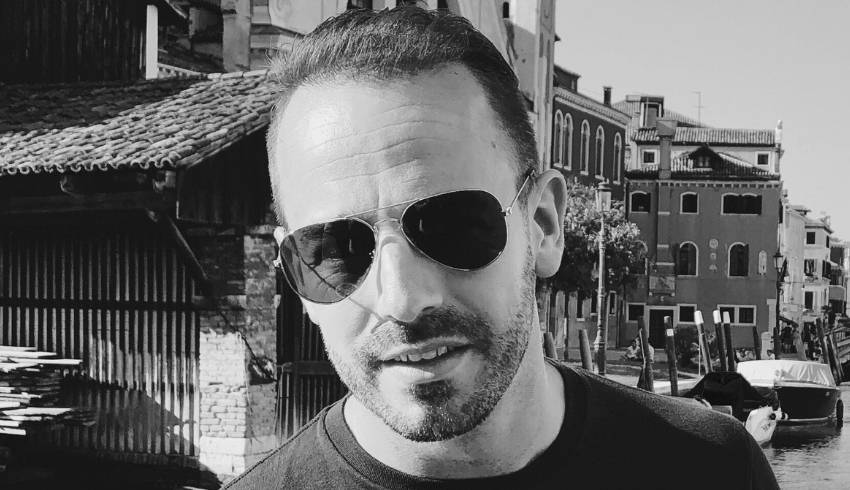 Paul: Businesses are only ever as good as the service they provide. The huge advantage of buying a franchise is entering into a business with a proven track record and a product that you know works. But no matter how great the venue may look or how amazing the food or drinks are, the path to success is rooted in the service your guests receive.
Great franchises will offer complete staff training guidance; from pre-opening onsite, to recruitment and new staff training manuals. Training should never be rushed or ignored – your team is the gate keeper of your business and leaves the largest impact on guests.
If you don't have experienced in-house trainers or HR support, I would recommend working with a training and people consultant to ensure pre-opening and ongoing training and development is on point. Not only will this ensure the best guest experience, but team development and growth form the base of your company culture and ensures great retention – something that's vitally important when staff recruitment is the toughest it's ever been.
Richard Branson got it right when he said: "The key is to set realistic customer expectations and then not to just meet them, but to exceed them." Teaching what great service looks like and then allowing your teams to exceed it is the hard part.
2. "Create a bond with your team that's strong and tight"
Jo Middleton, founder of Franchise Business School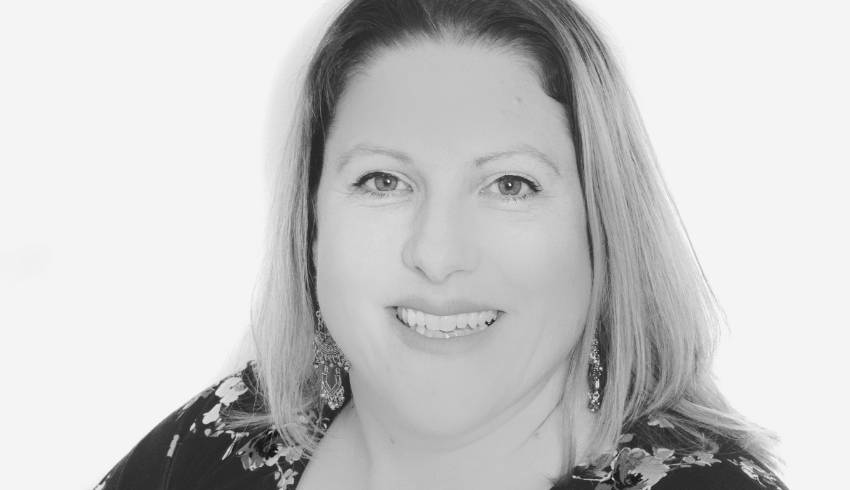 Jo: The franchise world can be fast-paced and competitive. Holding onto loyal and skilled staff can be a vital jigsaw puzzle piece in the long-term success of your brand.

By encouraging a positive working atmosphere with clear and open channels of communication, you can foster a sense of belonging and loyalty to your brand among your work force.
However, in my opinion (and perhaps somewhat controversially), even more important than the commercial gain aspect is valuing all employees as individuals and free-thinking beings, each with their own personal and professional goals and motivators. If you're genuine in helping your employees identify and reach their goals, and empowering them to voice their thoughts and ideas, it will pay dividends in the long run.
At the heart of any successful business is its people. Those who feel valued and supported are more likely to stay committed to a brand, leading to reduced turnover rates. By ensuring that you're cultivating a positive working atmosphere in your team, one with a sense of camaraderie and purpose, you'll create a bond that's strong and tight.
As an employer, you don't 'own' your employees. Understanding that they have their own lives outside of work is crucial. Focusing on the happiness, community and wellbeing of your staff will have a knock-on effect and increase productivity, while also reducing training costs and increasing customer satisfaction.
Your staff retention directly impacts your customer retention. Customers pick up on a dissatisfied work force because they don't get a consistently high level of customer care. Having a high retention rate stabilises internal operations and makes for a smooth and streamlined feeling for your end users – whether that be your partners or, if you're a franchisee, your customers. The level of consistency increases word-of-mouth recommendations and builds a positive reputation.
There are six key areas I recommend focusing on to increase staff retention: communication, growth and education, wellbeing, structure, processes and fun. Fun acts like a magnet in an organisation – if the employees are having fun, not only will they want to stay, but customers and prospective franchisees will be drawn to your business. There will be times when valued team members do move on to pastures new, either due to personal circumstances or because they want to progress with a different organisation.
Sadly, many employers focus on the inconvenience and feel bitter. Instead, departing staff should be celebrated. Highlight their achievements, thank them for all their hard work and wish them well. Then relish the opportunity to reflect on your team structure, roles, and responsibilities and how you want to reshape things moving forward. Who knows, the new team member you bring on board might come in with a fresh pair of eyes and revolutionise your business moving forwards.
3. "Offer competitive salaries and incentives for a business edge"
Amrit Dhaliwal, CEO, Walfinch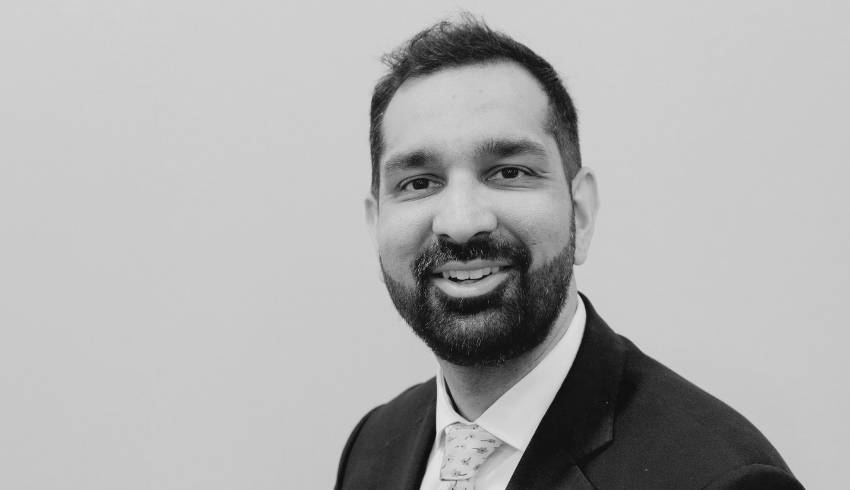 Amrit: In today's highly competitive business landscape, we face numerous challenges in attracting and retaining top talent. But while talent acquisition is undoubtedly vital, it is equally important to focus on retaining your existing staff. The ability to keep hold of skilled employees not only enhances productivity, but also contributes to sustainable business growth.
For example, it will save money. Employee turnover comes with substantial costs. Hiring and training new employees, as well as the loss of productivity during the transition period, can have a significant financial impact on your business. By prioritising staff retention, companies can minimise recruitment expenses and maintain operational efficiency.
One way to save on large recruitment costs is to offer competitive salaries and performance-based incentives. In sectors like care where wages are historically low, you can quickly lose talent to other sectors such as retail unless you're offering competitive salaries.
Experienced employees possess valuable knowledge, skills, and expertise. These are assets that can't easily be replaced. Retaining experienced employees ensures continuity, fosters innovation, and helps your business to maintain a competitive advantage.
To build your employees' knowledge and experience you can offer training programmes, mentoring initiatives and workshops. By investing in personal and professional development, you're creating a culture of continuous learning and improvement, which employees need to stay engaged and inspired.

Something that works well for Walfinch is offering franchisees, staff members and carers the opportunity to attend and speak at industry events. This shows employees how valued they are and exposes them to opportunities and experts in the sector.
Long-serving employees often develop strong relationships with customers, leading to increased customer satisfaction and loyalty. Retaining staff allows businesses to maintain these valuable connections and benefit from the trust established over time. This is particularly important in the home care sector.
With conditions like dementia and Alzheimer's, the continuity of care is super important for clients who need familiarity for a better quality of life. These clients often become reliant on seeing the same person regularly whom they trust. If you're sending different carers out every month to a client like this, you risk losing them.
Finally, as leaders we should provide clear expectations, open lines of communication, and regular feedback. At Walfinch we ask employees to fill in feedback questionnaires so that if there are any issues, they can be resolved to boost morale.
Sometimes it's the simple things that make a big difference. Giving staff members a weekly check in call, to ask if they have everything they need and to make sure they're not feeling overworked or overlooked can help you retain top talent.
The retention of staff is just as important as recruitment if you want to grow your business sustainably. By investing in employee training and development, offering open lines of communication and collecting employee feedback as well as offering competitive salaries, you will keep your staff for longer. This, in turn, will encourage customer loyalty and greatly reduce your recruitment costs.
4. "You need to build trust to inspire employees to stay"
Kevin Riley business management specialist, ActionCOACH Warwick and Coventry
Kevin: Trust is a vital ingredient for the success of any team. It cultivates a sense of security, fosters open communication and bolsters employee loyalty. If trust is missing in the workplace, employees may feel unsettled, resulting in lower productivity, increased turnover and poorer performance. The importance of trust becomes even more evident when we consider staff retention in high-performing teams.
Here are my three top tips in nurturing trust within your team, which can lead to better staff retention. First, foster transparency and open communication. This can be achieved by maintaining clear and consistent communication about the company's direction, changes and expectations. It helps to reduce uncertainty or confusion, leading to less speculation and suspicion. By encouraging an open-door policy and promoting two-way dialogue, you create an environment where employees feel they can express their ideas, voice concerns and get reliable responses. Trust is built when there is a firm belief that everyone is being kept in the loop and that management is not withholding information.
The second is in practicing consistency. Leaders and managers should ensure their words match their actions; a concept known as behavioural integrity. Staff members pay close attention to this, often taking their cues from the top. Inconsistent behaviour can lead to confusion, doubt and mistrust. Remember, it is the daily behaviours that reinforce trust, not just large, standalone actions. Treat all staff members fairly, uphold commitments and be consistent in your decision making. This predictability breeds trust.
Finally, support and empower your team. Whether you lead an entire company or manage a team, your people need to know that you support them in their roles and are invested in their growth and development. This can include providing them with learning opportunities, involving them in decision-making processes and giving them a degree of autonomy in their work. When staff feel trusted to make decisions and are supported when they make mistakes, they are more likely to trust in their leaders and remain committed to the organisation.
Trust isn't something that can be built overnight but, if cultivated properly, it can become one of the most potent tools in maintaining a high-performing team and reducing staff turnover.
5. "People are looking for personal fulfilment and quality of life"
Mike Broad, head of franchise support, Pitman Training
Mike: Even in this challenging climate, Pitman Training has seen a 15 per cent increase in corporate enquiries this year across all sectors, from food service to the NHS, as business leaders increasingly recognise that investing in training, professional qualifications and career development is a highly effective way of adding value to their brand.
Amazon is a case in point. Pitman is one of only a handful of Career Choice providers delivering professional development and upskilling opportunities to Amazon workers, enabling them in many cases to quit warehouse jobs to progress within the business or pursue a career elsewhere. Amazon recognises that every person has a life cycle in their job, but if you support, engage and motivate them on their journey, they can be with you for an awfully long time. And even if they do leave and take their skills elsewhere, they will continue to be a strong advocate for the brand.
In franchising, culture is paramount, and a good employer likes to see their employees do well. In my previous franchise roles with Venture Photography and Stagecoach, I saw them create a structure of support where future franchisees often started out in junior roles. When I was with Stagecoach, I saw a high proportion of growth driven by people already embedded in its internal structure, many of whom originally began as Stagecoach students and progressed to becoming teachers, managers and finally franchise owners themselves. This wouldn't have happened if they weren't supported by Stagecoach from day one.

In the end, you won't retain good people without creating the right culture, and this starts with great communication. Business leaders need to understand staffing needs and challenges, and this comes from understanding team members as individuals – what makes them tick and motivates them, whether it's money, job satisfaction, or being recognised for helping others.
As a training provider, Pitman Training is every bit as focused on setting up our own people for success as we are our clients, through our franchise partners, to their sales and support teams. All associates have exclusive access to our 250+ professional training courses and we encourage them to set aside personal development time each week to devote time to learning. In turn, this enables them to help and guide our clients better in selecting and completing their courses, improving both our sales and customer service.
Recruiting the right people is critical: just one wrong person can end up costing a business a fortune in lost sales, tarnished reputation and replacing colleagues who quit because of them. By communicating regularly and keeping a close eye on performance metrics, we can identify franchisees who are excelling their roles and make sure we recognise, celebrate and reward them accordingly, whether it be through our annual awards and conference, or by simple gestures like sending hampers to teams who are overreaching targets. By keeping all lines of communication open, we empower our people to overcome challenges by acting as a critical friend, helping them to grow and prosper.

I was in Ireland a few weeks ago, supporting our two franchise partners Tomás and Kristian with their eight Pitman Training centres. It was great to hear how they'd recently hired a ranch outside Dublin and paid for their entire team to a one-and-a-half day retreat, all on company time. They all took part in a wide range of activities, from riding to a team tug-o'-war, and the owners were right in the thick of the action. It was great to see the team bonding and the appreciation going around, and this is reflected by the consistency shown in their centres too, with clear goals and opportunities for career progression. This is a great example of top-down leadership, with the owners driving their company culture in a way that's positive and productive for all.
At the end of the day, people want to come to work and love what they do. They're looking for personal fulfilment and quality of life, and the people they work with are crucial in providing this.
Looking for more insights on building a stellar team? Download your free copy of What Franchise