Investing in a franchise isn't the easy option after redundancy, but it's one of the only viable options if you want to be the master of your career without being isolated as new business owners can often feel
Recent data available shows 156,000 UK citizens were made redundant from May to July this year. Whilst the global pandemic is the likely culprit for a majority of these job losses, numbers this high haven't been reported since the economic crash of 2007. We also know there's more to come as data crunchers catch up to the real figures for 2020. During times like these, the franchise industry offers those with a determination to take control of their careers some serious food for thought.


Third time lucky with Poppies

When Andrew Wishart was made redundant for the second time in his career, he decided he'd had enough of working for others and vowed to become his own boss. In the background of his main career, Andrew had always played a supporting role to his father's Poppies franchise in the North of England and with his father's diminishing health it was a natural progression for Andrew to step into the company to take over. In 2016, Andrew joined his father at Poppies permanently and lived out his plan of becoming his own boss, whilst continuing his father's legacy. Two decades after he became a director of Poppies, Andrew says it's all he's dreamt of and more.
He says: "As I'd played an important role in Poppies for a number of years, I already had an understanding of the day-to-day business. When I was made redundant again, I knew things had to change and my dad was looking at taking a step back from the business. I'd watched it grow from a small office to an important pillar of many local communities. I knew that I would be able to continue that growth trajectory. What makes it so special to me is continuing my dad's legacy.
"It's great to have the existing network at the end of the phone. We work together as a unit, celebrating successes and supporting each other when we need it. Twice a year, we have a franchisee meeting to collaborate, as well as bringing forward any issues or challenges we're facing. What's great is that there's almost always someone else who has dealt with a similar problem and can offer a solution. I imagine being a business owner can sometimes be lonely – in Poppies, it's never been the case."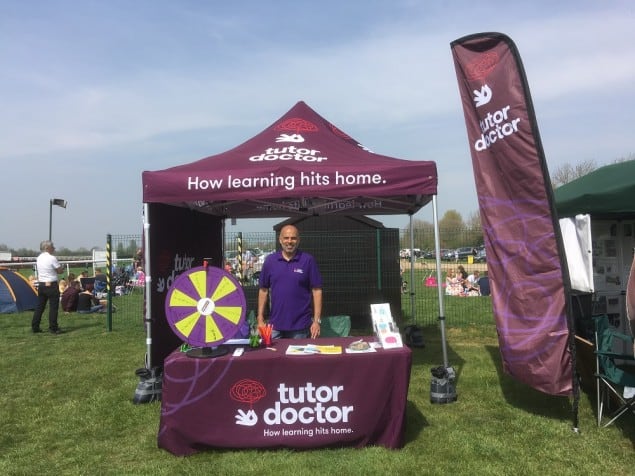 Finding a business with more soul

When Piyush Gupta was offered redundancy after 20-plus years working within finance, he jumped at the opportunity. In trying to decide on his future, Piyush's main aim was to find something that offered more fulfilment and enjoyment. Something with "a little bit more soul". After evaluating his priorities and assessing his skillset, Piyush knew the direction he wanted to take. All that was left was to find the perfect role.

"After my redundancy, I knew that I didn't want to return to the corporate world," he says. "I began looking at education, health and working with children as that was guaranteed to give me the sense of accomplishment that I craved. I then thought about what I'd enjoyed in my work and the main aspects were business development and managing a team – so I was looking for a career that combined all these things.
"The sense of achievement I get from Tutor Doctor is nothing like I ever imagined. When I get a call from parents telling me their child has done great things because of my tutors, it's such a rewarding feeling – I've been close to tears on occasion. It's a complete contrast to my corporate job as it's more personal.
"I think the most important thing is how I've been honest with myself. I knew I wasn't going to be the best at every single aspect of the business, but I knew I'd have the franchise team behind me to help. Looking back now, the only thing I ever ask myself is, 'Why did I ever become an accountant?'"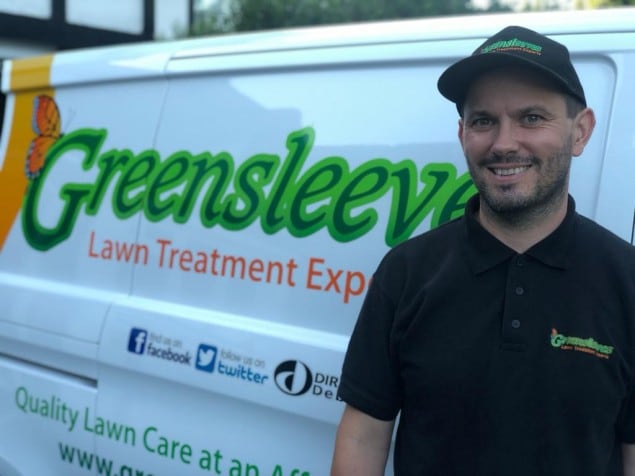 Starting a business during COVID-19
David Davison, franchisee with Greensleeves Lawn Care, was made redundant from his role as head of sales in 2019. He had been a customer of Greensleeves for nearly six years so had some idea of its services and how the brand operated.
"I took on some consulting work whilst trying to find the ideal position, but after several months of applying for roles, speaking with recruiters and interviewing, I failed to find anything I was passionate about," says David. "One day, as I sat in my kitchen applying for yet more roles, Greensleeves arrived to treat my lawn and it got me thinking about Greensleeves and the potential as a business opportunity.

"I researched the company, the financials and spoke with the franchisor to understand the business model, the structure and the challenges. I'd always wanted to run my own business but had never found the right opportunity. From personal experience, I realised that Greensleeves was a strong franchise model that would allow me to be in control of my workload, be my own boss and build a profitable business. I am now just about to celebrate my first anniversary as a franchisee, but the majority of my first year has been overshadowed by COVID-19.

"Initially, I was concerned about how people would react to the restrictions of lockdown and if business would dry up. In actual fact, I have not only grown my customer base, delivered the territory's highest-performing month since it was launched by the previous owner eight years ago but will also outperform 2019 by nearly 15 per cent – all in a global pandemic!

"Owning a franchise has given me the chance to build a business for not only myself but my wife and two children. It gives me the freedom to manage my own diary, to fit around the schedule of being a father and a husband, all whilst building a good, solid business."
Top tips for considering a franchise after redundancy
Dugan Aylen and his team at The Franchising Centre have helped dozens of people choose the right-fit franchise for them following redundancy.
He says: "Some people are driven to move very quickly once they know redundancy is on the cards whilst others prefer to take some time out to deliberate over their next steps. What's really important is to weigh up the best options for you long term.
1. Consider where you would like to be in five to 10 years' time
2. What does that look like in terms of financials, work-life balance and happiness?
3. Who can you see yourself working with on a daily basis in terms of a team and the franchise support team?
"Investing in and operating a franchise isn't the easy option after redundancy, but it's one of the only viable options if you want to be the master of your career without being isolated as new business owners can often feel."