The information you submit via our enquiry form is shared only with the franchise business that you have selected.
The franchise business will contact you by means of email and/ or telephone only to the email address and phone number you have provided.
By submitting the enquiry form you are consenting to send your personal information to the selected franchise business.
You also agree to receive further newsletter email marketing from What Franchise.
Close
"Becoming An Auditel Franchisee Meant I Could Help Businesses Grow"
Posted: 16 Jun 2018
Estimated Read Time:
in about 14 minutes
Auditel franchisee, Mike Andrews, has successfully boosted the profitability, competitiveness and growth of businesses across a range of sectors. Trevor Johnson reports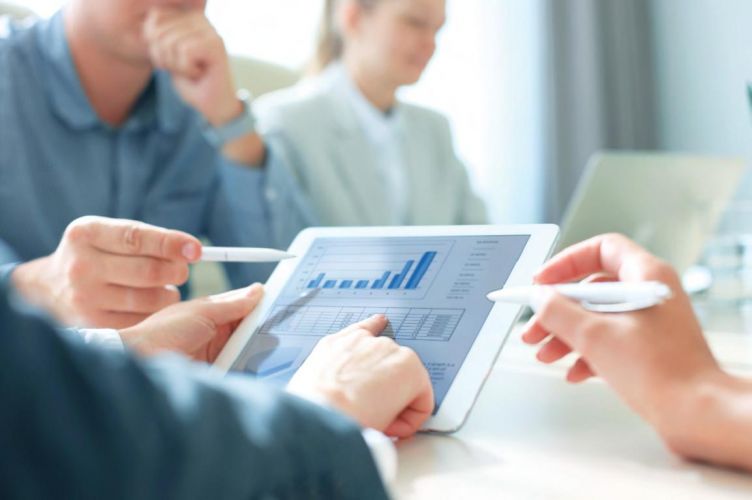 The difference between a successful business and a mediocre one often comes down to understanding and fine-tuning how the business operates, particularly with regard to controlling outgoing expenses.
Being able to identify the exact spend of a business, then finding ways to reduce it, has proven to increase not just profitability, but also competitiveness and growth. But strangely, this isn't as high on as many directors' or company owners' list of priorities as it should be.
Mike Andrews, an award winning Auditel franchisee in south Manchester, has worked with many companies over the last 14 years since starting his Auditel business. He has witnessed first-hand the numerous directors and company owners who don't make time for a business checkup.
Mike explains: "Often, companies are so busy building their businesses, they simply don't have the time or expertise to keep a close eye on all their expenditure. This is where we come in.
"As an experienced business management consultant, I work closely with directors to uncover opportunities for accelerated business performance. Recently, we unearthed half a dozen suppliers a client was using and they weren't even aware of it, nor of the amount they had been paying out."
In our current financial climate, particularly as we tentatively await details of the UK's Brexit deal, businesses are not really in a position to lose control of their business costs.
The Auditel business model was pioneered to help UK companies make effective and informed procurement decisions, which is an ideal solution for people like Mike, who are interested in helping businesses spend less and achieve more.
Taking back control
Over the last 24 years, Auditel has risen to become the world's leading franchised business management consultancy. Understanding what the future goal is, for any company and any director, allows the steps to be mapped out in a way that works.
But the Auditel model doesn't expect you to have all the answers for yourself. Built into the franchise model is a concept for the network to collaborate, as and when necessary, for each client's benefit.
Mike saw the advantage of this for himself: "I had been working for a large construction company, then a multidisciplinary design consultancy, prior to investing in my Auditel franchise. So I knew about business management. I had a clear idea of what was involved in running a successful business.
"But I wanted more autonomy and more control over my life. I wanted to decide how and where my time was spent, particularly when it came to being with my three children. In this respect, an Auditel franchise has proven to be the perfect career for me and my family, with the added advantage of removing the risk of being in business alone."
A more secure business opportunity
Mike is currently looking after 30 clients, including professional services, logistics, legal organisations, retail, travel and IT, who are signed up to three-year contracts, involving over £10 million worth of costs.
For one of his clients, Mike was recently asked to look into their company mobile phone expenditure, which sat at over £40,000 a year.
"They simply didn't have time or expertise to shop around," Mike says. "So we ended up brokering a deal with suppliers, resulting in the client receiving free phones and a subsidy for the next contract. They couldn't believe it."
People, tools, knowledge and process
Founded in 1994 by Chris Allison, Auditel has built a strong network of over 160 business management specialists and nurtured relationships with a wide range of business suppliers. Often joint-venturing on projects, franchisees are able to tap into the expertise and skills of others to fill any knowledge gaps they have. This allows them to provide powerfully effective solutions for over 3,000 businesses across the UK.
"We're now in a position to draw on an immense amount of knowledge and experience when servicing clients," Chris says. "Our franchisees bring into the network everything they have achieved and gained throughout their career, in order to make it work for their own business venture."
Mike agrees this is a beneficial attraction of being part of the Auditel network: "Having the support of the franchise network has given me the foundation to build my business my way, but I know I'm not doing it alone and can call on anyone - either at the head office or within the network - at any time.
"In fact, there is another Auditel franchisee only about a mile away from me, so we often collaborate on joint projects. He is usually my first point of contact with a new client.
"Together, we analyse all expenses, create a profile of the company's needs and then find the suppliers whose services fit the profile. Auditel works hard to ensure our supplier relationships result in a win-win for both supplier and client, meaning we can deal with both in an open, fair and ethical way."
A sense of freedom for your future
Mike relishes the success of his business, "Of course, I'm delighted my business is doing well," he says. "But just as important for me is the freedom I have to finally be able to provide the sort of family life I've always dreamed of. What more could you ask for?"
Our Guide to Getting Started in Franchising
Grow yourself from a franchising no to a franchising pro!
Ones to watch
Franchisors provide an insight into how they've built their businesses.
This month's
best opportunities
You have pending
Here's just
five reasons

why you should join our

FREE

newsletter!
New articles added every week

Hand picked franchise opportunities just for you

First class help and advice for franchising and business

We have the industries best contributors on board

Inspiring and insightful franchise case studies