A better work-life balance, business support from an experienced franchisor and career satisfaction – makes it unlikely to even be in their vocabulary
The third Monday in January is Blue Monday – allegedly the most depressing day of the year. The term was first coined in 2004 by psychologist, life coach and happiness consultant, Cliff Arnall. The date in question was calculated using a formula, taking into account the weather, time until the next bank holiday and the lack of maintained New Year's resolutions.
So, why is it then that the Blue Monday feeling is hard to find in the world of franchising? A real benefit of investing in a franchise is the appeal of a better work-life balance, business support from an experienced franchisor and career satisfaction. Therefore, franchisees rarely experience the dreaded Blue Monday feeling – it's unlikely to even be in their vocabulary.
No compromise on flexibility
Sarah Kelly, CEO of Stagecoach Performing Arts, feels strongly that a good relationship between franchisor and franchisee comes from maintaining the benefits of the agreement for the time of a franchisee's business. She's proud to uphold a commitment to her franchisees for a healthy work-life balance.
She says: "At Stagecoach, we know that flexible working hours is one of the biggest reasons people choose to invest in our franchise. As business owners in their own right, our franchisees are ultimately accountable for their workload and schedule, but we really do encourage our network to prioritise their wellbeing. Many of our franchisees worked in a corporate environment before joining our network, spending most of their working week commuting and squeezing in family holidays once a year.
"Now, they're able to benefit from the flexibility that our model allows and the financial rewards of running their own business. As the majority of Stagecoach Performing Arts schools run on weekends, during normal school term times, many franchisees find that they're able to manage most of the administration work from home for during the week. There's also more time for those family holidays, as schools take a break between terms. Stagecoach Performing Arts is a franchise option that puts the balance of life firmly in the hands of our franchisees."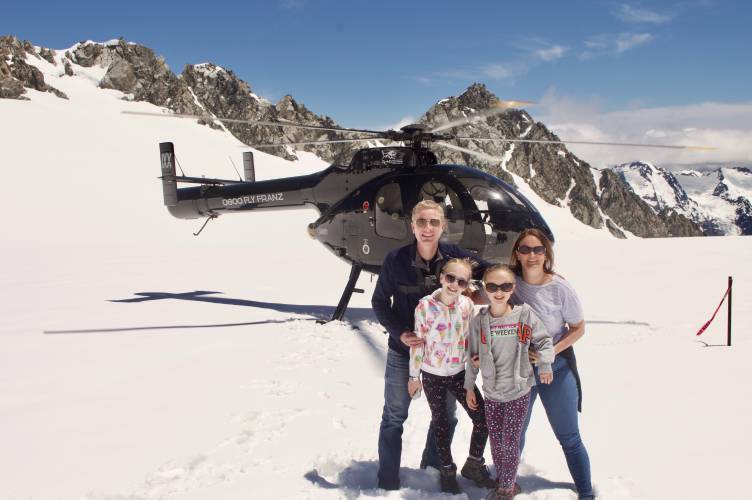 That Blue Monday feeling is most definitely a thing of the past for Mark Heslop. Before taking over operations of Stagecoach Leeds Morley in January 2018, the dad of two had worked for one of the UK's leading beauty industry marketing agencies for over 20 years. The long hours and endless international travel meant Mark often found himself feeling overworked, underappreciated and disheartened.
It was time for a new challenge. After chatting with the local Stagecoach franchisee, Mark looked into the opportunity for himself and soon found a real incentive for investing in his own franchise.
"What really appealed was the work-life balance that my 9-5 just couldn't offer," says Mark. "Yes, I would work weekends, but managing the daily operations of the franchise from home would mean I could make the school run every day. My daughters, Katie and Phoebe, have enrolled at my school, so they're with me all weekend and see me every day, whilst I work from the home office. I see them more now than I ever did before! The fact that I get to facilitate the happiness and confidence of over 100 students, by delivering impeccable performing arts sessions, is just the cherry on the cake."
Gaining a sense of satisfaction
Visiting Angels is one of the largest in-home care franchises in the US. Dan Archer launched Visiting Angels Sheffield in 2017 as the flagship office for the global brand here in the UK. After a year of astounding success, Visiting Angels UK quickly began to welcome franchisees to its network.
Dan Archer, MD of Visiting Angels UK, talks about bringing the brand to Britain
Now, as a proud franchisor, Dan says that Blue Monday is not something that is experienced at Visiting Angels, by himself, franchisees or carers. He continues: "Franchises make a difference to people's lives. More often than not, franchising provides an ointment to the burn of employed life. Prospective franchisees are almost always looking to find something that gets them away from the corporate rat race to deliver more freedom, and, crucially, more satisfaction. And franchise ownership can certainly offer both.
"At Visiting Angels, it's important for us to ensure that, for both franchisees and carers, Blue Monday isn't in their vocabulary, let alone their minds! We commit to placing carers at the heart of everything we do, valuing them for their hard work and commitment, building a strong team culture and creating an environment in which people love to work. We strive to rid them any stress or worries they might be feeling in the first few weeks of the year – as we certainly know that it happens. What we do brings joy and comfort and makes a difference to people's lives. By helping our carers to see their role in that, Blue Monday, and the January blues in general, can be avoided.
"January is one of the busiest months for our franchisees. Straight off the back of Christmas, families tend to realise that their elders need more support and therefore enlist the help of an in-home carer. Our franchisees love what they do, have a passion for their clients and, therefore, don't fall victim to the blues as the month quickly starts to pick up pace."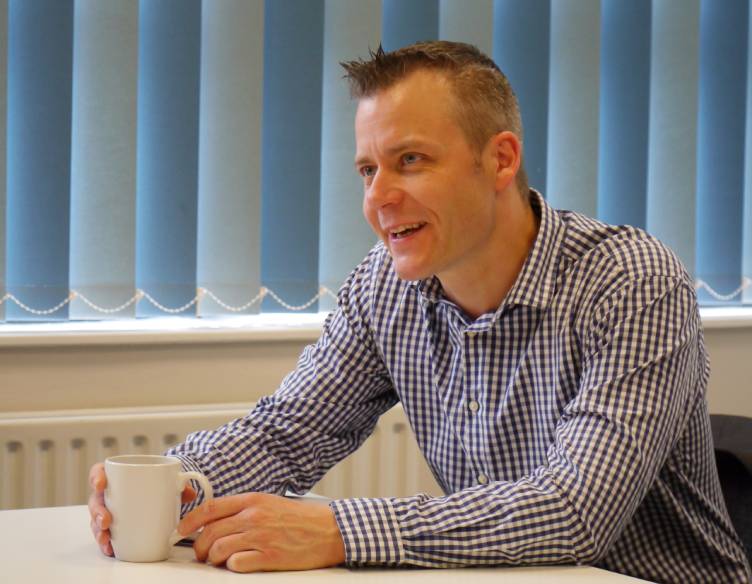 Gareth Redmayne launched his Visiting Angels franchise in August 2019. After spending many years as an NHS commissioner, he felt it was time to put his knowledge and experience to use in his community. His new business, based in South Hertfordshire, was an opportunity to continue with his passion of care whilst creating a lasting local impact.
"Since I was young, I've always wanted to have my own business," says Gareth. "Having spent a career in the corporate world, I'm all too familiar with the idea of the January blues and that sometimes awful slog of trying to push through a dark, difficult month. When the opportunity arose, I looked for something that would give me much more satisfaction than I was getting 'in a job'. With all my experience in the care sector and my desire to make a difference, Visiting Angels was the obvious choice.
"Throughout my career I've learnt that happy staff will go above and beyond for clients. I really do believe that, if you have a well-trained, well-supported and happy team, your clients will be well-supported and happy as a direct result. And it helps me to avoid the blues too so it's win-win-win. Happy staff and happy clients make for very happy business owners!
"For me personally, knowing that I have the backup of Dan and the team means that I'm never left feeling isolated or unsupported. There is often a lot of pressure at the start of a new year and just knowing that you're part of something bigger, something that is globally successful in my case, really does make Blue Monday a thing of the past!"
So, if you find that those January blues are creeping up on you, take a leaf out of these franchisees' books and start researching your next challenge. Monday 20th January might be the last Blue Monday you have to struggle through!