Want to explore elderly care franchise opportunities but don't know where to start? Find out the essentials you need to know here at What Franchise.
Running a senior care franchise can be challenging but rewarding. This worthwhile industry could pave your way to starting a business with longevity that enriches the local community. If you want to help people and be part of a franchise with a social impact, elderly care may be right for you.
Elderly care franchises are important businesses that not only provide you with a good business income but also have a crucial social function. The UK is made up of a larger-than-ever elderly population, and as life expectancy increases and the quality of care and treatment improves, the elderly care sector is expected to grow further, with demand for care homes alone set to go up by 86 per cent by 2035.
There's a lot of variety in the care sector, so you will be able to choose an elderly care franchise opportunity that best speaks to you. Keep reading to find out the crucial things you need to know before you start an elderly care franchise.
You can take your business to your customers
Homecare is just one of many options in elderly care franchising. You will be able to meet your clients in the comfort of their own homes and provide the care they need in a setting where they feel secure. Right at Home is an example of an elderly care franchise opportunity on offer that will allow you to run your business in this way.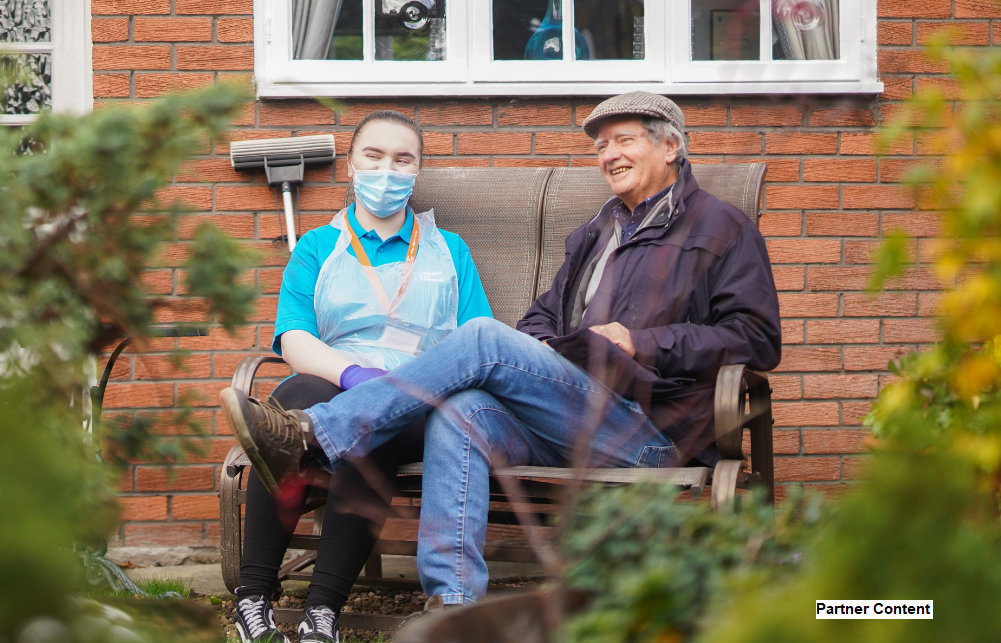 Right at Home's premium quality home care and companionship services are highly personalised and go the extra mile to help people to enjoy living happily and independently in their own homes.
By carefully matching clients to a small, consistent team of caregivers, this proven business model supports people to live as they would choose – addressing their social and emotional needs, as well as their practical and physical support requirements.
This is a multiple award-winning franchise, which has followed a measured growth strategy over its 10 years of UK trading. Right at Home will only offer a franchise after a thorough two-way evaluation process, and this has helped it achieve a fantastic track record for building successful SMEs.
Right at Home is ideally suited to someone with a keen ambition to build a business that's going to have a positive impact on their local community; someone who enjoys managing a team and delivering stand-out customer service. Previous sector experience is not required.
"When it came to Right at Home, it pretty much instantly felt like, OK, this is the one. They were so friendly, so welcoming and completely open with us at every stage"

– Sam Wright, franchise owner, Right at Home High Wycombe
Within this highly resilient industry, Right at Home is the most highly recommended national homecare brand; superbly positioned to meet the preference of 9/10 over 65s to stay in their own homes rather than move into residential care.
Minimum personal investment:
£40,000
What you get:
• 10-year franchise agreement in a territory that meets the demographic profile for Right at Home's proven business model
• Support with raising finance for working capital (if required)
• Comprehensive start-up package to get your business established
• Industry-leading training and 5-star-rated franchisee support
• Supportive peer network of 70 franchise owners, working to common goals
• Collaborative business partnership, focused on supporting your success
Creative skills could be useful
Some people may have a view that elderly care is simply about helping people with their mobility and day-to-day tasks, but it can take many forms. Some elderly care franchises use creative tools to help improve people's quality of life. If you have creative skills and want to make a difference, elderly care franchise opportunities with Musica and Musical Moments could chime well with you. These franchise partners use music and movement to help the elderly and those living with dementia by enriching their lives.
Supplying mobility products is an option
Another alternative when running an elderly care franchise is supplying mobility products. These much-needed products include wheelchairs and chairlifts, which allow people to take more control over their movements and lives. Starting an Ableworld franchise means you'll be able to deliver these products and provide services to customers who require them.
You and your employees can work in many different settings
In-home care is just one option for elderly care franchising. Your business could allow you and your employees to work in a variety of different places. From going into residential homes and caring for elderly people to supplying staff for hospitals and more, your exact experience will vary depending on which opportunity you choose. Kare Plus and 247 Professional Health are franchises that provide care service staff for different environments. If you have a knack for recruitment and want to make a real impact, these elderly care franchise opportunities can be perfect. With 247 Professional Health, you could also work from home, giving you true flexibility in your business.
The franchise fee depends on the company and can vary greatly
The franchise fee covers your initial administrative costs for the franchise and can also go towards any training and marketing you may need. It is your investment for starting a franchise and, like in all industries, the amount can vary greatly between different companies. While some may start at a few thousand pounds, others can cost six figures or even more. It's important to identify your budget before you pick an elderly care franchise opportunity, as this will influence your final decision. With some franchises, you may be able to get finance to help you get started — Home Care Preferred care agency will even match you up with suitable banking partners. Even if you don't have the full franchise fee for your preferred opportunity at your disposal, there are still options for you to explore.
Ready to get started with your own elderly care franchise business? Read about the rest of our elderly care franchise opportunities and choose the one that is right for you.