The information you submit via our enquiry form is shared only with the franchise business that you have selected.
The franchise business will contact you by means of email and/ or telephone only to the email address and phone number you have provided.
By submitting the enquiry form you are consenting to send your personal information to the selected franchise business.
You also agree to receive further newsletter email marketing from What Franchise.
Close
Right at Home In Brief
Business Type

Care & Elderly Services

Minimum Investment

£ 40,000
About Right at Home
Right at Home was founded by Allen Hager. For many years, Allen worked in healthcare as a hospital administrator. While in the hospital environment, he watched many patients – especially seniors – leave the facility and return home, but not necessarily return to health. Once home, a lot of his former patients were unable to care for themselves.
Allen knew that with a little help, most of these people could lead healthy, happy lives in their own homes. But he also knew that there were very few companies that offered this kind of help.
Before he considered home care franchising, he talked to dozens of families to understand the different kinds of challenges they faced and what kind of care would help. Then he became a certified nursing assistant so he could experience the needs of people who were still living in their home but who needed some professional assistance.
In 1995, Allen started Right at Home in Omaha, Nebraska. Five years later, he started branching into other regions of the U.S.A. by carefully selecting franchisees who shared his passion for providing care in the home for those in their community.
Right at Home now has more than 250 offices that serve thousands of clients across the United States, the United Kingdom and the rest of the world, including China.
The fantastic success of the Right at Home franchise in the U.S.A. led to the company's expansion overseas.
The huge similarities in the development of the UK senior care market meant the UK was an obvious choice for international growth of this outstanding home care brand. As in the U.S.A., Social Services-provided home care in the UK has grown enormously, but similarly the system is based on short visits which provide basic support to those who qualify.
Seniors in the UK now understand there is a choice and that quality home care is now available on an hourly basis or as an alternative to a care home setting.
In October 2009 Ken Deary became Right at Home's first International Master Franchise holder, operating the brand in the UK, Isle of Man and Channel Islands. Ken opened Right at Home's first UK office in Preston, Lancashire in late 2010.
After a very successful first year in the pilot office in Preston, the UK began recruiting franchisees in mid-2011, with their first office opening in September 2011. Since then, the company has gone from strength to strength.
Interested in this franchise opportunity?
For additional information on
Right at Home

, simply send us an !
The day saw 24 attendees playing rounds of golf in teams of four. After 18 rounds, the team that won comprised Ken Braddock, Marc Talbot and...

Find Out More

Right at Home has pledged to raise more than £20,000 for the charity across its network of 59 franchised offices in the UK. The two organisations...

Find Out More

Right at Home has been awarded national 5 Star Employer status across its network of 59 locally owned and operated offices. The business was named a...

Find Out More
Latest Videos
Right at Home UK Annual Conference 2016
Right at Home Franchising
What will my Right at Home business look like once it's established?
Along-time volunteer, Nick Turner has always believed in stepping up to help others. But after supporting his mother to live with dementia, Nick had a 'light...

Find Out More

When it comes to establishing a homecare business, it's vital to build trust with prospective clients. But how can you deliver confidence quickly when starting a...

Find Out More

When identifying your ideal franchise, you want to be confident of their support at every stage of your business. The Right at Home relationship between franchisor...

Find Out More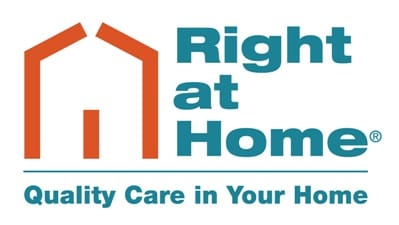 Enquire now to Right at Home
For further information, enquire today!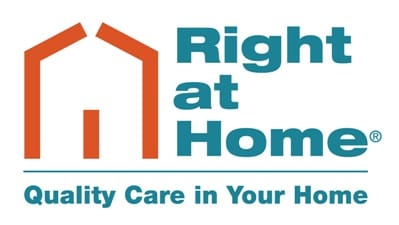 Enquire now to Right at Home
For further information, enquire today!
diddi dance
A preschool dance program that explores 16 different dance styles

£ 4,995 Minimum Investment

Relooking
Relooking is a beauty franchise, offering a variety of skin care and anti-aging treatments

£ 18,000 Minimum Investment

Sweets and Treats Vending
Sweets and Treats Vending is a confectionery distribution franchise company

£ 9,950 Minimum Investment

SuperGreen Solutions
SuperGreen Solutions is an advisor, supplier, and installer of energy-efficient solutions to help businesses go green

£ 178,000 Minimum Investment

Wikane
Wikane is a business development franchise, specialising in working with SMEs to help them grow

£ 38,000 Minimum Investment