The information you submit via our enquiry form is shared only with the franchise business(es) that you have selected.
The franchise business will contact you by means of email and/ or telephone only to the email address and phone number you have provided.
By submitting the enquiry form you are consenting to send your personal information to the selected franchise business.
You also agree to receive further newsletter email marketing from What Franchise.
Close
Did you know?
Right at Home UK has an expected revenue of £400,000 after 2 years!

Request free information in just 60 seconds!
Take the first step in becoming your own boss!
Minimum Investment
£40,000
Business Type
Care & Elderly Services
Total Investment
£120,000
Franchise Fees
£33,500 +VAT
Expected Revenue After 2 Years
£400,000
About Right at Home UK
Right at Home UK is at the forefront of the fast-growing homecare market, specialising in a private care service which goes the extra mile. This management franchise opportunity provides a franchise owner with a fully supported, highly profitable venture into care.
Right at Home is dedicated to the success of its network, delivering strong sales and returns. As an award-winning franchise, Right at Home UK holds 5-Star franchisee satisfaction for eight consecutive years. As a business giving back to the local community, it's recognised on homecare.co.uk as the most highly-recommended homecare provider.
With consistently high customer satisfaction ratings and superb performance evaluations by care regulators, its network of 60-plus business owners is truly making a positive difference to people's lives every day through the delivery of outstanding high-quality care.

How does the Right at Home UK franchise model work?
A dedicated RightStart franchise support team will guide you through the process of setting up your new company, finding suitable office premises, recruiting an experienced care manager and applying for registration with the industry regulator.
The team will maintain regular contact as you follow a tailored support plan, giving you the training, resources, strategy and guidance to market your business in your local community and build up a carer team of reliable, highly-trained caregivers who share your passion for improving clients' lives.
And Right at Home UK's support doesn't grind to a halt once your business is established – throughout the term of your franchise you will continue to benefit from peer support and receive all the tools you need to build a trusted back-office team, enabling you to focus on running and upscaling a successful business delivering true quality care.
Keith and Kirsty Sheena, Right at Home Hatfield & St Albans
"The passion that everyone has, not just those in the national office but all the other franchisees too, is a real testament for what Right at Home stands for. The desire to get it right, through living the Right at Home values, emanates from everyone. Not that we had any doubts, but it reaffirms that we have definitely chosen the right business to take us to the next chapter in our lives – to give something back in the best way we can and to make a positive difference every day. This is an amazing team – and we feel privileged to be part of it!"
How much does a Right at Home UK franchise cost?
The initial franchise fee of £33,500-plus VAT provides:
• Access to Right at Home's award-winning franchise system and brand
• Exclusive trading rights in your agreed territory
• A business planning service
• A comprehensive start-up package, providing virtually everything you need to get your business set up and operational.
Additional working capital requirement – circa £80,000 to £90,000
Right at Home is a management franchise, requiring owners to operate from business premises and employ a care manager from the outset. Whilst it is estimated that the break-even point to be around month 12, Right at Home bases the working capital calculations for running costs up to 24 months. This gives breathing space for new business owners, in case they experience a challenging start.
Total investment – circa £125,000
A Right at Home franchise offers a great long-term return on your investment. The model is based on gross profit margins of circa 40 per cent with high performing offices seeing net profits up to 20-plus per cent.
Right at Home will give you a detailed breakdown of the financial forecasts at the first meeting.
What is Right at Home UK looking for in its franchisees?
Right at Home UK is about the right people, not the most people. Its selective recruitment process has helped to build a highly engaged network of like-minded individuals. You don't need previous experience in the care sector to consider a Right at Home franchise. It is looking for people who share in its commitment to providing outstanding customer service and a desire to give something back to the community.
Did you know?
Right at Home UK has an expected revenue of £400,000 after 2 years!

Request free information in just 60 seconds!
Take the first step in becoming your own boss!
As a franchisee, you will need to be:
• Passionate about the quality of service you offer clients
• Empathetic and considerate of clients' rights and needs
• Aligned with the brand ethos and values
• Highly motivated and well-prepared for the challenges of opening a new business
• A people person with the drive to build and lead a strong team.
What training and support does Right at Home UK provide its franchisees?
As a Right at Home business owner, you'll manage your own local office. This includes overseeing day-to-day operations, coordinating with your registered manager, recruiting high calibre caregivers, and meeting clients to ensure they are receiving the best possible personal care.
Right at Home owners also drive business development, connecting with their community through referral partnerships, or hosting community events to support vulnerable adults and provide a better understanding of illnesses like dementia.
Right at Home's initial two-week RightStart programme, and on-site training prior to opening, will give you everything you need, to grow a profitable and sustainable business. It will cover:
• Delivering Right at Home's person-centred homecare
• Compliance with care industry regulations
• Financial management
• Marketing for care services and caregiver recruitment
• Website and social media support
• Recruiting an experienced care manager
• Strategies for recruiting and retaining your caregiver team
• Building and leading a supportive back office team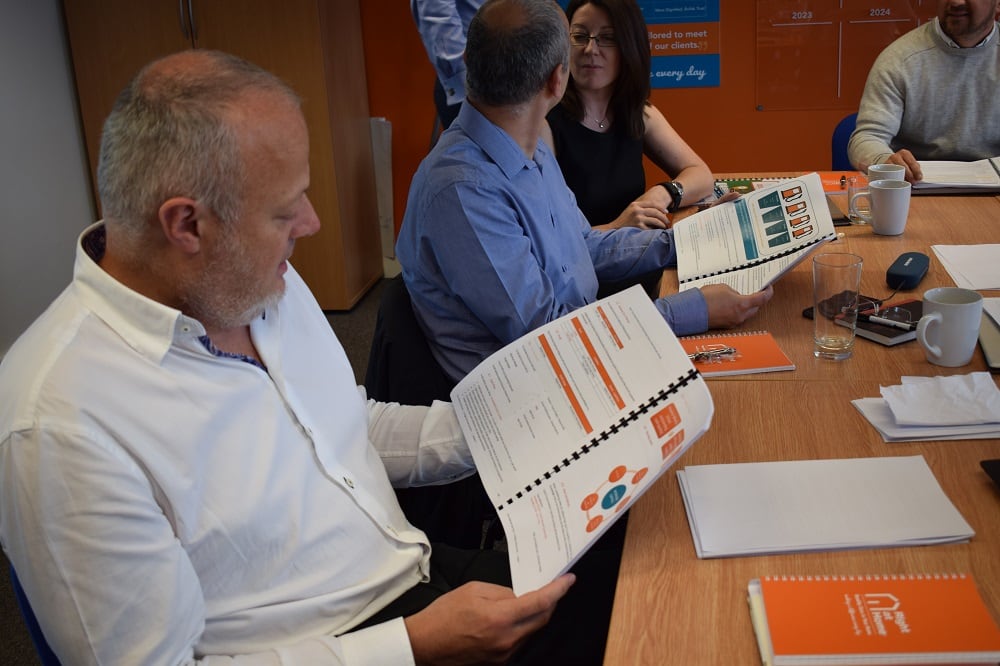 What locations or territories is Right at Home looking to operate in?
There are territories available in all regions of the UK. Containing a minimum of 35,000 over 65s, territories are mapped out to work for you, with the right demographics to support a potential turnover in excess of £1m.
What are the franchise terms of agreement and renewal?
The initial 10-year franchise term is followed by a five-year rolling renewal without any repeat franchise fee.
Why is Right at Home a good investment?
People in care are not just looking for their immediate needs to be met. They are looking for care and companionship to improve their quality of life and support them to live the life they want with independence and dignity. Care that they can count on and trust.
In the UK nearly 4 million people under 65, and over 3.2 million people over 65, need support with at least one of their daily domestic tasks (UKHCA). 5.25 million people aged over 60 say they struggle with feeling lonely and isolated, more than half of over 80s suffer from severe loneliness.
There is a huge demand for these unmet care needs to be fulfilled, and the Right at Home model is perfectly placed to fill this gap. The brand is passionate about supporting its clients' emotional and mental well-being, as much as their physical and practical needs.
Right at Home aims to always exceed expectations and the high quality of its services will drive the growth of the business. As a market leader, franchise owners are well-positioned to benefit from the brand's reputation and to build a profitable future with long-term sustainability.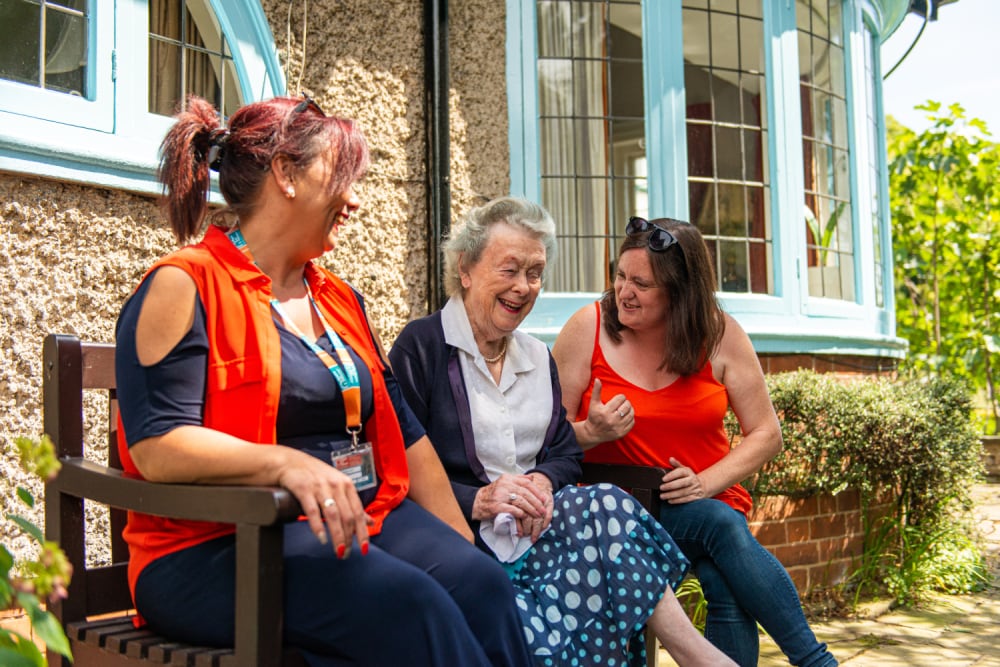 How in demand are care services?
High-quality care services continue to be in very high demand in the UK. There is an ever-increasing need for providers that can be trusted to put their clients' needs first.
• 15 million over 65s live in the UK.
• 13 million+ people in the UK live with some form of disability.
• 9 out of 10 over 50s would rather receive care in their own homes (UKHCA).
• More than 7 million people require practical support to maintain their independence. The Care Quality Commission report suggests 1.4 million of these still don't receive the right level of support they need.
How do I start setting up my own Right at Home franchise?
To find out more, or to request further information on franchising with Right at Home, complete the form below and click on the 'Request Free Information' button now.

Request Free Information
Send a free enquiry to Right at Home UK for further information!
Enquire into this franchise today