The information you submit via our enquiry form is shared only with the franchise business that you have selected.
The franchise business will contact you by means of email and/ or telephone only to the email address and phone number you have provided.
By submitting the enquiry form you are consenting to send your personal information to the selected franchise business.
You also agree to receive further newsletter email marketing from What Franchise.
Close
Rosemary Bookkeeping
Rosemary Bookkeeping delivers an intelligent bookkeeping service to small and medium-sized enterprises and accountants
Minimum Investment
£16,970
Business Type
Business & Professional Services
Expected Revenue After 2 Years
N/A
In Brief
Low start-up costs can be financed up to 70% by high street lenders - achieve turnover of £90,000 and 75% gross profit margins. Low-risk business offers recurring income from a regularly growing client base. The scalable franchise offers excellent growth opportunities in a thriving industry. Generous exclusive territories include around 10,000 small businesses. Qualifications and previous experience not necessary.
About Rosemary Bookkeeping
Part of the ServiceMaster family of brands, Rosemary Bookkeeping was first launched as a franchise operation in 2002 and was acquired by world renowned franchisor, ServiceMaster in 2017.

Rosemary Bookkeeping delivers an intelligent bookkeeping service to small and medium-sized enterprises and accountants, ensuring a consistency of delivery and high quality work. And with over four million businesses in the UK in need of this service, the demand for bookkeeping is huge.

The business helps clients overcome the complexities of HMRC, accounting software and VAT and is often used by other accounting firms to outsource bookkeeping work. The network of franchise partners across the UK is supported by the team at the ServiceMaster franchise support centre, which has almost 60 years' experience in accountancy, bookkeeping, marketing and sales.
How does the Rosemary Bookkeeping franchise model work?
You can run your own Rosemary Bookkeeping franchise by undertaking the bookkeeping for yourself or employ a team of bookkeepers to grow a scalable business. Franchisees pay an upfront licence fee and an ongoing management fee to cover the ongoing training and support.
As with starting any business, franchisees must be willing to invest their own time and money into it to improve their chances of success in the long term. Some of the major banks may offer financing packages of up to 70 per cent, subject to status, to Rosemary Bookkeeping franchisees.
Success in the business is linked to many factors such as ability, determination and how quickly you grow your team and build your management model. While your own success can never be guaranteed, within the franchise network currently there are franchise partners running the business, employing bookkeepers and focusing on maintaining and growing their client base who are turning over in excess of £90,000 a year.
Other franchise partners who have chosen to run their business, manage the clients and do all the bookkeeping themselves can turn over between £20,000-£40,000, with 61-77 per cent gross profit margins.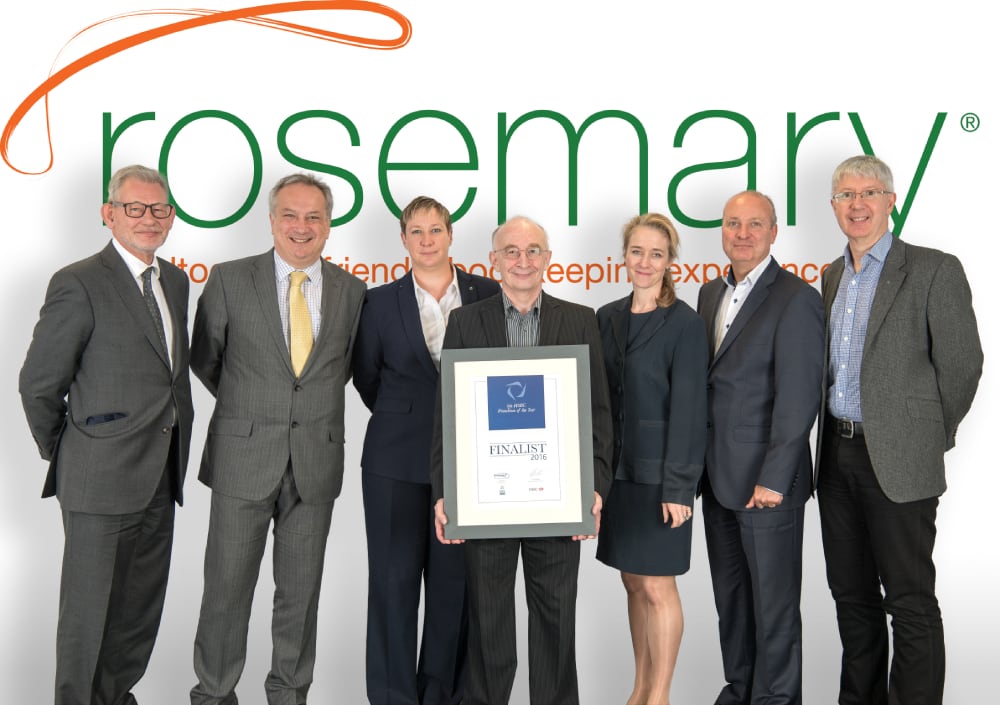 What locations or territories is Rosemary Bookkeeping looking to operate in?
Rosemary Bookkeeping is looking to provide a national service through franchise locations. Contact the company to find out about availability.
What makes Rosemary Bookkeeping a good investment?
Firstly, bookkeeping is not a high risk business and has a client base which grows and provides a regular income.
Rosemary Bookkeeping has an excellent national brand reputation and is a scalable business, which means work can easily be fitted around an individual's lifestyle - making it a particularly good franchise for those with families.
Chartered Institute of Marketing marketeers at the franchise support centre provide on-site and remote support, expertise and guidance in accordance with the Rosemary Bookkeeping brand and the latest, innovative marketing activities.
Clients who use Rosemary Bookkeeping often point to the attention to detail and customer focused approach of franchisees, as well as their high levels of initiative and proactivity in suggesting improvements that can often be made to the internal processes within companies.
Where in the UK is the Rosemary Bookkeeping franchise based?
Rosemary Bookkeeping's franchise support centre is in Wigston, Leicester.
What support and training do franchisees receive?

A comprehensive training programme covers all the tuition needed to learn the unique Rosemary Bookkeeping system, plus everything to get the business up and running, including:
• How to find clients and keep them over the long term.
• A tailored and proven marketing and business launch programme.
• Business development and sales techniques.
• How to deliver a first class bookkeeping service.
After kicking off with a week of getting-to-market training, which educates franchisees on reaching their customer base and the ins and outs of sales and marketing, candidates move on to a 12-week launch programme that combines technical and practical elements.
Based on open learning, there are also dedicated mentoring, coaching and weekly onboarding calls. Face-to-face, webinars and group forums help trainees focus on building awareness and getting their name into the marketplace.
When training has been completed, franchisees aren't left to simply fend for themselves. Rosemary Bookkeeping provides a host of ongoing support, including a buddy system, a help desk and knowledge banks. Ever since Rosemary Bookkeeping launched as a franchise, it has recognised the importance of backing up this support with a strong head office team.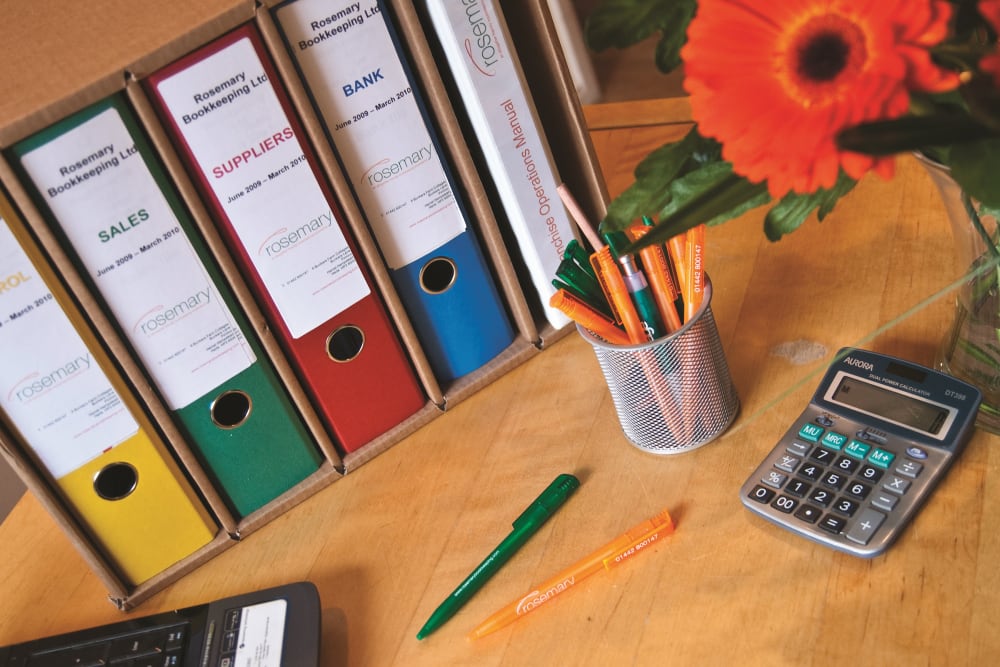 What are the Rosemary Bookkeeping franchise's terms of agreement and renewal?
Franchisees are granted an exclusive territory for a five-year term (renewable without incurring a further franchise licence fee). A territory typically contains around 10,000 small businesses.
Qualifications and previous experience are not always necessary because of the extensive support given to franchisees from day one of their training. While Rosemary Bookkeeping franchisee requires basic numeracy skills, character is as important as a broad skill set, with a positive outlook one of the key characteristics of successful business owners.
Quality control systems run by experienced bookkeepers and accountants at Rosemary Bookkeeping's headquarters mean a high standard of work is a given, so the only requirements are commitment and the drive to succeed.
As a member of the British Franchise Association, Rosemary Bookkeeping has a responsibility to ensure it recruits people with the necessary skills and experience to run their own businesses.
How in demand are bookkeeping services right now?
Bookkeeping services are always in demand, as accounting plays a key role in the functioning of any business. With new businesses launching and expanding constantly, the presence of a strong accounting system is a must for any company.
One of the biggest trends in accounting is outsourcing finance and accounting services, which enables companies to focus on their primary business, rather than creating their own accounting department. Outsourcing accounting services can help businesses keep costs down, reduce the risk of fraud and provide access to dedicated bookkeeping professionals, such as Rosemary Bookkeeping franchisees.
All businesses in the UK are required by law to keep records of their financial transactions, which later are used for VAT returns and by accountants for tax purposes.
How can I get started on setting up my own Rosemary Bookkeeping business?
Once you've made contact with the company, a representative from the recruitment team will call you to assess your suitability to the franchise. It's important for potential franchisees to have the necessary skills and attributes to develop and grow a Rosemary Bookkeeping practice, hence its recruitment team will ask a few questions about your background to ascertain an initial 'fit'.
To take things to the next stage, Rosemary Bookkeeping arranges a telephone or Skype call to take you through the franchise in more depth.
The next stage is to attend a discovery event at the company's franchise support centre to learn all about the Rosemary Bookkeeping model, building an exclusive territory, forecasting potential earnings and meeting members of the headquarters team and other franchisees.
Once you are at the stage to progress to a face-to-face meeting, you would complete an expression of interest form ahead of the meeting.
To find out more or to request further information on franchising with Rosemary Bookkeeping, click the 'Send Enquiry' button now.
Request free information
Rosemary Bookkeeping
Rosemary Bookkeeping delivers an intelligent bookkeeping service to small and medium-sized...
£16,970
Minimum Investment
Enquire into this franchise today