The information you submit via our enquiry form is shared only with the franchise business(es) that you have selected.
The franchise business will contact you by means of email and/ or telephone only to the email address and phone number you have provided.
By submitting the enquiry form you are consenting to send your personal information to the selected franchise business.
You also agree to receive further newsletter email marketing from What Franchise.
Close
Did you know?
Children Inspired by Yoga has outlets available across the UK
Request free information in just 60 seconds!
Take the first step in becoming your own boss!
Minimum Investment
£10,000
Expected Revenue After 2 Years
N/A
About Children Inspired by Yoga
Children Inspired by Yoga with Tatty Bumpkin is the UK's longest running children's wellbeing franchise.

Established in 2004, the company offers children's wellbeing classes inspired by yoga and mindfulness. There are three programmes for babies and children from zero to 11 years which have been created by experts - yoga teachers, educationalists, musicians, and artists - and are delivered as inspiring and motivating classes underpinned by the national curriculums.
You will receive all training, materials, and systems, plus over 15 years of experience to build your own successful business. Ongoing sales and teaching support is provided by the experienced head office as well as a friendly and collaborative network of franchisees.
From day one you will be working to scale your business using self-employed teachers, so you can achieve financial autonomy. The cost of the franchise is £10,000 plus VAT and funding is available. This investment will earn you from £1000 - £8000 per month, depending on the hours you spend and the length of time you have been operating.
Additionally, you are building an asset, should you decide to sell your business at some point in the future. If you would like to work with children, have a profound impact on their wellbeing, have fun as well as achieve a passive income (earning money when you are not there!) then please speak to the team on a friendly knowledgeable call with no commitment.
The company will be able to guide you and tell you if they think this opportunity will fit with your future life goals.
What is the history of the Children Inspired by Yoga franchise?
Tatty Bumpkin Ltd. (Children Inspired by Yoga) was founded in 2004 by entrepreneur Sam Petter. On maternity leave, she was inspired by her search to find a class where the fun and magic of childhood were ignited whilst learning new skills for life. Unable to find such a class, she set about creating one herself, the notion arriving fully formed.
Sam notes that running Children Inspired by Yoga has given her the freedom necessary to work and raise two children, and she is proud to be able to give other parents the same opportunity.
Formerly a graphic designer, Sam trained with Sunra yoga in 2000, and has since completed yoga and mindfulness training with Birthlight, the pioneers of 'baby yoga,' and yoga teacher Katy Appleton. She taught yoga for over 17 years while helping run her family's organic farm in Kent and engage in her hobby – swimming.
As well as multi-sensory movement classes, Children Inspired by Yoga – the nickname Sam gave herself to describe her rather dishevelled look during her commuting days – also sells a range of organic unisex clothing and goods.
The company was featured on Dragons' Den, with Sam enthusiastically describing her children's lifestyle brand, and her talent and energy impressing Dragon Peter Jones, although by the show's end Sam went away empty-handed.
She has subsequently developed the company herself into the successful business it is today, winning numerous awards for its business activities as well as being named one of the top 100 ethical companies in the UK. Children Inspired by Yoga has a licensing deal with TUI travel, Canvas Holidays and First Choice to deliver classrooms in their overseas holiday clubs.
What sets the Children Inspired by Yoga brand apart from other franchises?
Yoga is a skill for life. It helps grow physical strength and balance while enhancing focus and concentration. It supports children on their educational journey, both in the classroom and on the sports field. Sessions are held in school time and at clubs – before and after school – delivered on site by accredited teachers. Sessions can be tailored around specific topics, helping primary teachers fulfil learning criteria.
The classes are designed for very different results. For 0-2 years, classes are calm and soothing, with gentle stretching and motion aiding restful sleep and calm well-being. For 2-7 years, the classes are filled with fun, music and movement, with children guided through creative and engaging routines. The class focus changes each week and is fully aligned with the Early Years Foundation Stage (EYFS) and Key Stage 1 curriculums in England and Scotland's Prebirth to Three and Curriculum for Excellence.
How does the Children Inspired by Yoga franchise model work?
The franchisee or their staff teach baby and children's classes in nurseries, children's centres, primary school, after-school clubs, parties, holiday clubs, private classes, and festivals. The list of possibilities is endless and can be grown by building new relationships through calls, direct marketing, networking nursery managers, and childcare professionals, and direct taster sessions.
Experience of yoga is not a necessity to join classes or the Children Inspired by Yoga team. The franchisee will be given all the tools and training to run their yoga-inspired classes. Your business can be built to suit your family life. A well-organised, self-motivated, hard-working franchisee will achieve their perfect work/life balance.
Did you know?
Children Inspired by Yoga has outlets available across the UK
Request free information in just 60 seconds!
Take the first step in becoming your own boss!
The franchise cost is £10,000 plus VAT with a 12.5 per cent ongoing royalty on class income.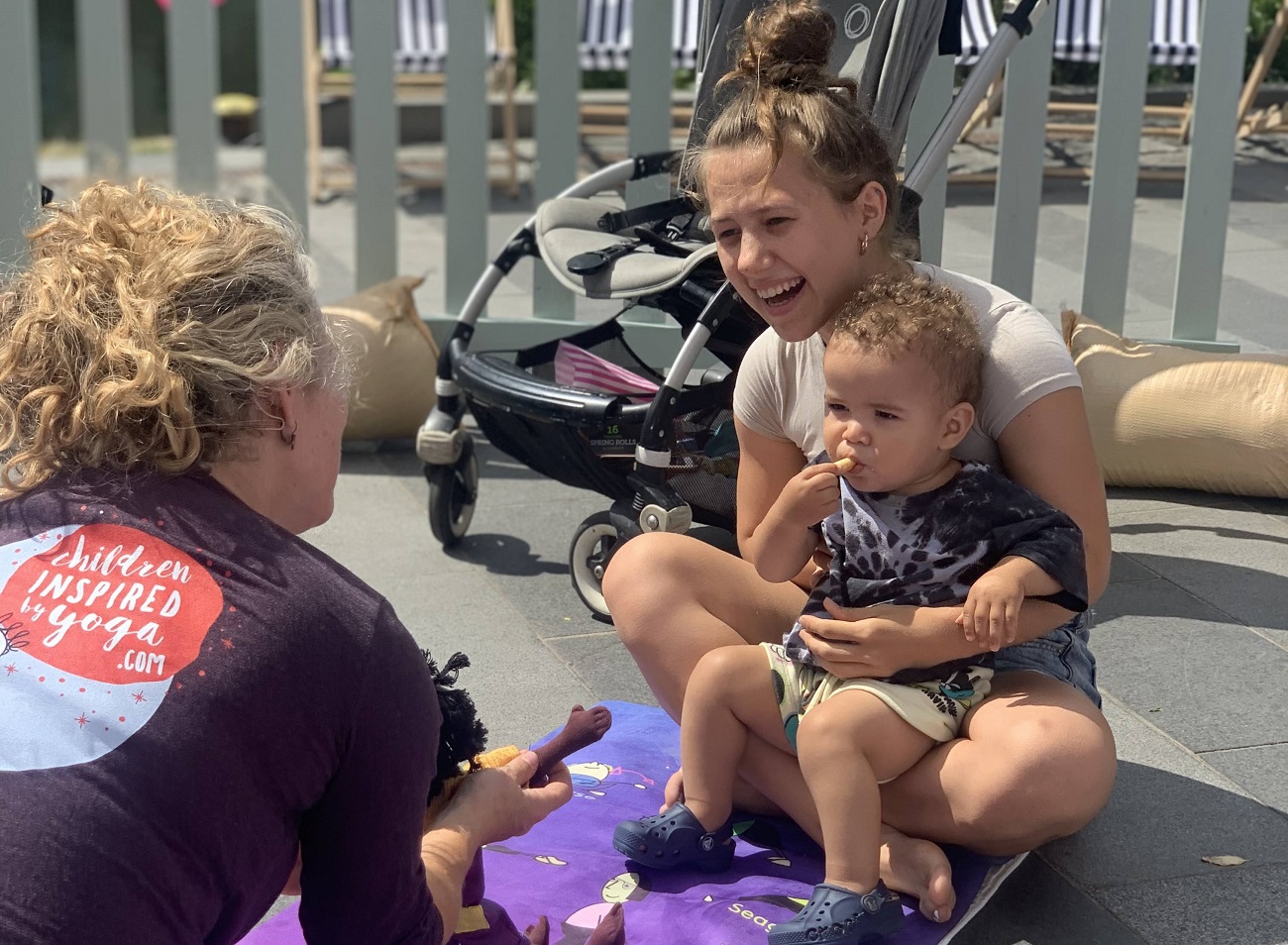 What support and training does the Children Inspired by Yoga franchise offer?
One of the first steps is to first make sure that your area is an available territory. The UK is divided into pre-defined postcode areas with up to 20,000 children, and even if the territory where you live is already taken, a neighbouring postcode may be available.
The first step to becoming a franchisee is to attend a two-hour Discovery Session – usually held in London – to find out in more detail about the company, enjoy a yoga flow and meet the team. If you wish to proceed, you will need a business plan and to have spoken to nurseries, schools and local mums to help you, with our support, build up a business plan.
Franchisees will attend a three-day CACHE-endorsed Children Inspired by Yoga training and, at a later date, a three-day Baby Bumpkin training. This is usually followed by a two-day business training course at Children Inspired by Yoga' Kent training base.
The franchisee is always within reach of support from Children Inspired by Yoga's Franchise Consultant, Head of Training or Head of Franchise, either online or on the phone.
The Children Inspired by Yoga training is endorsed by the Council for Awards in Care, Health and Education (CACHE). It runs over two days at our head office at Allen's Farm in Kent, where small classes are taught by the head office team. You can expand your training with Children Inspired by Yoga's Advanced Children Inspired by Yoga Teacher Training Course, accredited by the Yoga Alliance Professionals.
The training programme also involves home study, ongoing CPD (Continuing Professional Development) and is fully supported by annual reviews and feedback.
What are the Children Inspired by Yoga franchise's ethical credentials?
Children Inspired by Yoga has always had green credentials. Sam Petter's toughest challenge in setting up the company was to establish a fully organic and ethical chain of suppliers. Organic production was in its infancy and nobody had heard of an organic dye when she began in 2004. She was able to source organic cotton from Turkey, while the distinctive hats, mats and toys she sells are hand-woven by a Fairtrade women's co-operative in Sri Lanka using hand-dyed organic cotton and stuffed with pure cotton.
Children Inspired by Yoga won a Social Enterprise Award for assisting mothers getting back into work in 2016, with the franchise being presented with a five-star satisfaction rating in the Smith & Henderson Benchmark Survey for three consecutive years, scoring over 90 per cent each year for franchise satisfaction.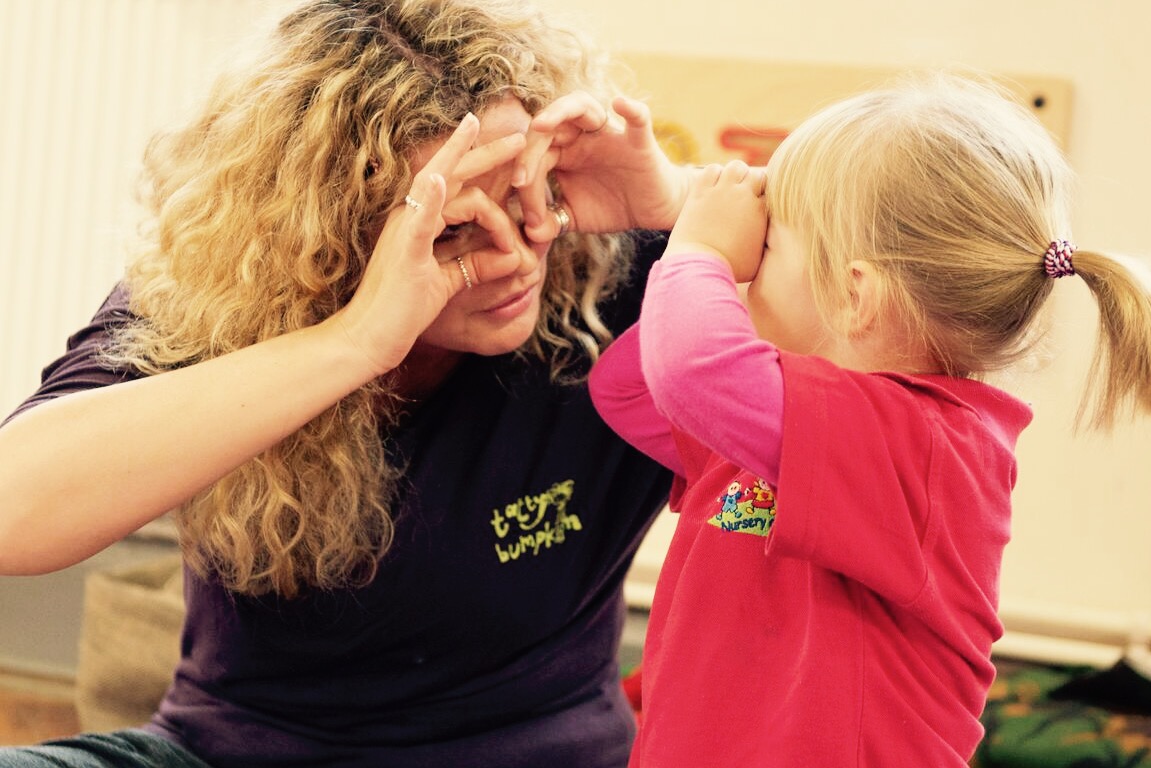 What kind of franchisee is Children Inspired by Yoga looking for?
Children Inspired by Yoga specialises in a flexible business for anyone looking to improve their work-life balance, but also have a fun and creative business. Its list of franchisees range from marine biologists to prison wardens, ice dancers to mothers - they all share a desire to strike a better work/life balance… and have fun!
What are the expected earnings from a Children Inspired by Yoga franchise?
Upon purchasing a Children Inspired by Yoga franchise, the teams offers you everything you need to get your business up and running straight away. How much you earn depends on many different facts. Franchisees earn from £1,000 to £7,000-per-month. You could earn an average of £60-per-class working by yourself. But you can hire freelance teachers to run classes as well. That's more working hours and more income for your business.
What are Children Inspired by Yoga's terms of agreement and renewal?
Children Inspired by Yoga's franchise term is five years, but can be renewed at no additional cost. Children Inspired by Yoga states that franchisees typically stay between seven and 10 years, on average.
How in-demand are children's yoga classes right now?
In 2018, the BBC reported that yoga was becoming a popular way for children to relax while coping with the everyday stresses of life. Sessions began in two nurseries and proved so successful that the London Early Learning Foundation was hoping to roll out yoga and mindfulness sessions for three-year-olds across the capital.
The positive effects of yoga for children is backed by a report from Tulane University that concluded that the attendance of yoga sessions at the beginning of the school day by third graders: "improved psychosocial and emotional quality of life scores for students - we also heard from teachers about the benefits of using yoga in the classroom."
How can I get started on setting up my own Children Inspired by Yoga franchise?
A two-hour discovery session in London is the first step towards taking up a Children Inspired by Yoga franchise. To find out more, or to request further information on franchising with Children Inspired by Yoga, click on the 'Send Enquiry' button now.
Request Free Information
Send a free enquiry to Children Inspired by Yoga for further information!
Enquire into this franchise today