The information you submit via our enquiry form is shared only with the franchise business(es) that you have selected.
The franchise business will contact you by means of email and/ or telephone only to the email address and phone number you have provided.
By submitting the enquiry form you are consenting to send your personal information to the selected franchise business.
You also agree to receive further newsletter email marketing from What Franchise.
Close
Did you know?
e² Young Engineers has outlets available across the UK

Request free information in just 60 seconds!
Take the first step in becoming your own boss!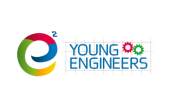 e² Young Engineers
The e² Young Engineers franchise provides enrichment programmes for children in science, technology, engineering and mathematics (STEM) and software engineering
Minimum Investment
£31,000
Expected Revenue After 2 Years
N/A
About e² Young Engineers
The e² Young Engineers franchise provides enrichment programmes for children in science, technology, engineering and mathematics and software engineering. This service is of vital significance in a world where the importance of technology is growing every day and where parents realise that an education in the STEM field will give their children exciting career opportunities.
This is done in a fun and accessible way through games, using K'nex®, Engino® and LEGO® bricks. In other words the franchise adopts an 'edutainment' approach to learning. The service consist of special workshops that are developed with all children in mind, including those with learning disabilities and those who have high ability in these subjects.
The service includes 5 annual programmes: Big Builders aimed at 4-6 year olds, using K'nex parts: the Lego Challenge programme is for 6-10 year olds; GaliLego is directed at 10-12 year olds or Young Engineers; Lego Challenge graduates; ROBOLego is aimed at 7-11 year olds while the newest offering is the APP which contains all the guides for building in 360 degrees.
The e² Young Engineers franchise sessions are fun as they are taught through demonstrations, experiments and stories, addressing all aspects of learning.
The children are taught in a playful manner, so that the experience is not akin to a being at school – they do not realise that they are being taught. The idea is that the children will see, hear and understand what is being taught, and will be able to apply their newly acquired knowledge in both education and everyday life.
How does the e² Young Engineers franchise model work?
A new e² Young Engineers franchise will be given its own exclusive territory with the complete support of e² Young Engineers. That assistance comes in the form of regular updates on innovations and important changes in this market.
Franchisees can also expect help with key aspects of running the business, such as marketing, management, personnel and operations. The e² Young Engineers franchise will provide its new franchisees with access to its distinctive education programmes, its Young Engineers special kits, as well as prepared lesson plans, curricula, model building instructions and procedural labour manuals.
Given the level of support, you are not really required to build your business up from scratch and, with hard work and commitment, the chances of success are high.
Why do customers choose the e² Young Engineers franchise instead of its competitors?
Young Engineers is highly competitive due to the relatively fast return on your investment and the fact that you will be selling a statistically-proven product.
Not only is the franchise well established, it has won many awards due to its innovations and commitment to high quality. Its novel approaches are promoted by many well respected academic institutions.
Additionally, overheads are significantly reduced as the franchise can be run from home with flexible hours, comprehensive training and support with the management, finances and logistics of your business. You have the opportunity to diversify your business income by hosting birthday parties, summer camps and other workshops.
Did you know?
e² Young Engineers has outlets available across the UK

Request free information in just 60 seconds!
Take the first step in becoming your own boss!
Young Engineers differs from other companies in the field as it has its own dedicated Research and Development team who are constantly devising new products, models and programmes for the curriculum.
What experience or skills are required to become a Young Engineers franchisees?
The company wants to attract franchisees who will help promote the wider business and brand to help it expand in the future. e² Young Engineers wants to see its programmes become part of public/private schools (including home schools), day care and community centres, museums and so on.
Individual franchises will play a key role in the overall realisation of these ambitions.
How much does a e² Young Engineers franchise cost?
There will be an initial franchise fee of £23,000 a royalty fee of 7 per cent and an advertising fee of 5 per cent. The overall initial investment will be around £31,000.
Can e² Young Engineers franchisees expect initial financial support?
Yes, e² Young Engineers will help you apply to major high street banks to secure the necessary finances to get off the ground.
What's next step the franchisee needs to take?
Fill in the enquiry form on this page to find out more information about e² Young Engineers from a franchise representative.
Once you have submitted your e² Young Engineers Request for Consideration Application the company will decide if you will be a good fit. You will then have a consultation with e² Young Engineers to find out more about the business and the franchise model.
There will be ample opportunity to change your mind before signing the contract. You will have a second call during which you may ask any questions about what you have learned to date. The third call will be with the Young Engineers' Founders, so you will have the insight of those behind the company. Before you get awarded the franchise you will experience an Edutainment Orientation Week in Michigan.
Do I need an accountant?
Although the administrative work is relatively low for this franchise, bookkeeping, tax and annual accounting will have to be dealt with. Some franchisees hire professional accountants while others perform these tasks themselves.
What training can I expect to receive from the e² Young Engineers franchise?
New franchisees can expect a comprehensive training package. They will acquire all the tools, knowledge and confidence required to commence, develop and grow their own e² Young Engineers education business.
Training will cover everything that you need to know, including marketing, operations and finance. The business development team has specialists in all these areas to guide you in an ongoing capacity as your business grows.
When might I return a profit from my e² Young Engineers franchise?
The first year will certainly involve a significant investment, but the growth prospects in this area of education are excellent. Annual profits vary but around £50,000 is a useful guide.
Request Free Information
Send a free enquiry to e² Young Engineers for further information!
Enquire into this franchise today