The information you submit via our enquiry form is shared only with the franchise business(es) that you have selected.
The franchise business will contact you by means of email and/ or telephone only to the email address and phone number you have provided.
By submitting the enquiry form you are consenting to send your personal information to the selected franchise business.
You also agree to receive further newsletter email marketing from What Franchise.
Close
Did you know?
HZ Entertainment has outlets available across the UK

Request free information in just 60 seconds!
Take the first step in becoming your own boss!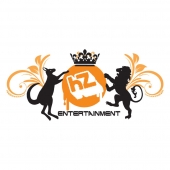 HZ Entertainment
HZ Entertainment is a fun and affordable franchise opportunity in the area of family entertainment
Minimum Investment
£20,000 - £ 57,000
Business Type
Entertainment
Expected Revenue After 2 Years
N/A
About HZ Entertainment
The HZ Entertainment franchise is an outstanding and affordable chance to run your own franchise in family entertainment. The company began as a family business in 2012 and seeks to make entertainment innovative and exciting. The idea is to establish fitness as the basis of the entertainment and this led to the creation of its two main products: Hamsterzorb and Inflatable Photobooth. The zorbs are huge, three-meter ball shaped objects that people can step inside, flip, twist and roll about in fun, high-energy competitive races. The HZ Entertainment franchise provides affordable zorb packages for any occasion, including family events and festivals, corporate fun days, team building, school and charity events, wedding entertainment, birthday parties and many more. The zorbs are excellent for both entertainment and fundraising events and bespoke zorbs can also be created for brand and marketing launches. The inflatable photobooth gives the customer the choice of different photo and video booth products, using innovative technology. Clients have the opportunity to create their own special booths and booth packages. These are also ideal for certain occasions, such as weddings, Christmas parties, birthday parties, events bar, proms, bat mitzvahs, marketing events and corporate award evenings.
How does aHZ Entertainment franchise work?
Overall, the learning and experience of setting up your new HZ Entertainment franchise will be more straightforward and less stressful as you will have the support and experience of company representatives to fall back on. This means that you will be guided with on-the-job instructions. In addition, you will enjoy the support of a highly interactive network of franchisees. All this support means that the franchises are especially successful at the high rate of 90 per cent.
The unique HZ Entertainment franchise package includes guidance in establishing partnerships with venues, such as hotels and leisure centres. You will also receive assistance with business plans and development techniques, as well as further guidance on how to hire and manage your personnel. You will learn to to make the biggest profits out of your business territory.
Why customers choose the HZ Entertainment franchise instead of their competitors?
HZ Entertainment is a well-established business and new franchisees will become part of a tried and tested network. The company has worked with many leading international brands, including Volkswagen, Mastercard, Amazon, John Lewis, McDonalds and Facebook, among many others. It has a good track record in the UK selling its products and services and you will get the opportunity to find out how to successfully run your business.
HZ Entertainment has strong purchasing power that is passed on to the franchisees when it comes to doing business. The company can bargain for much lower prices for the goods and services with this power and this covers you for important replacement products, SEO, insurance and so on.
New franchisees will also benefit from strategic marketing and brand awareness of a long-established brand. The company will lead the marketing campaigns at the larger nationwide level, so that you will have all the knowledge and understanding that you need to run your own local marketing campaigns.
Did you know?
HZ Entertainment has outlets available across the UK

Request free information in just 60 seconds!
Take the first step in becoming your own boss!
One of the most valuable aspects of the franchise deal is the provision of the Franchise Operations Manual. It contains absolutely everything you will need to run your franchise. It will act as a daily reference guide and it provides clear steps for each action. This document is worth its weight in gold and will be vital for your success as it will save you time and money as you become better prepared to succeed. It will be there from the very start to ensure that you can confidently operate the franchise without any problems.
What does a HZ Entertainment franchise expect of the franchisee?
Potential franchisees must show a willingness to work hard and a desire to join a fun and energetic business; they need to be motivated and driven to earn money. They will need to be creative people who show a lot of attention to detail and enjoy working with both children and adults; they will need the confidence to work with international brands at prestigious events. They will also need to be people orientated with excellent communication skills and a can-do attitude. Finally, the company wants potential franchisees to be hands-on leaders with strong management skills.
How much does a Hamsterzorb franchise cost?
There are two main investment choices.
The first option:
You can choose to buy either the inflatable photobooth or hamsterzorb, focussing on one rather than two dimensions.
The inflatable photobooth will cost £15,000 + VAT franchise fee plus £11,500 + VAT for the Kit per territory
The Hamsterzorb will cost £15,000 + VAT franchise fee plus £26,100 + VAT for the Kit per territory
The second option:
You may choose to buy both of the brands:
Inflatable Photobooth and Hamsterzorb will cost £20,000 + VAT franchise fee plus £37,000 + VAT for the Kit per territory
What level of financial support can they expect?
The company assists franchisees to obtain finance by connecting them to top lending sources, which hold the franchise in high regard because of its high success rates.
Do franchisees have to be an accountant?
No, but the operation is such that they have to hire an accountant. HZ Entertainment can help you to source accountancy support for a lower price.

If I enquire, do I have to buy that franchise?
No.
How many times will they get in touch?
HZ Entertainment franchise will want to establish that you are the right candidate to become a franchisee. They will be in regular contact, but they will not harass you in any way – they will simply respond to your interest in the franchise.
Can I change my mind?
Yes, prior to signing the contract you will still have the option of changing your mind about the investment.
What kind of training will I receive?
The initial support and training will be very much hands on during the early stages of the business. Over time, as you gain experience and professionalism, the experts will give you the space and time to develop, but you can always be sure that support from head office will be there when you need it.
When might I return a profit?
This really depends on the level of work invested during the first year, but it is possible to turn a profit relatively quickly through dedication and commitment.
If you're interested in running a franchise where fun is at its core, use our form to reach out to the company for further information.

Request Free Information
Send a free enquiry to HZ Entertainment for further information!
Enquire into this franchise today