The information you submit via our enquiry form is shared only with the franchise business(es) that you have selected.
The franchise business will contact you by means of email and/ or telephone only to the email address and phone number you have provided.
By submitting the enquiry form you are consenting to send your personal information to the selected franchise business.
You also agree to receive further newsletter email marketing from What Franchise.
Close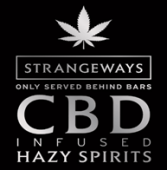 Strangeways
A proud North West-based company with a passion for producing beverages of distinction and superiority
Minimum Investment
£14,995
Business Type
Food & Beverage
Funding Support
Third party
Franchise Fees
£9,585 plus VAT (not payable initially)
Expected Revenue After 2 Years
Potential earnings: £25,000-£50,000
In Brief
ACT QUICK! To help develop its business model, Strangeways is offering two or three carefully-selected pilot franchise operations. Those chosen will not be required to pay any upfront fees but will be trained, encouraged and supported to develop and grow the business model as any other franchisee would be expected to do. Read on to find out more!
About Strangeways
Strangeways is a proud North West-based company with a passion for producing beverages of distinction and superiority. The brand's distillery is based in Manchester, its bonded warehouse is in Warrington, and its head office is in Wilmslow, Cheshire.
Established in 2019 and funded by private investment, it took a full 12 months to turn the conceptual idea of infusing alcohol spirits with CBD into the reality of a hazy bottle of Gin, but Strangeways did it! Coupled with advice and direction from the brand's legal team together with the constant encouragement of R&D consultants, Strangeways now produces what is probably the UK's first fully compliant CBD-infused alcohol beverage.
What does Strangeways currently produce?
Alcohol Spirits of 40 per cent ABV. All batch distilled in Manchester and all containing 20mg of CBD. The current beverages include: Dry Gin, Strawberry Gin, Dry Vodka and Dark Spiced Rum.
How does the Strangeways franchise model work?
To become a franchise distributor within an exclusively defined area with no initial start-up cost. And through the incorporation of your own limited company, distribute, market, and sell the company's products into both the off-trade and on-trade market sectors. Franchisees will be supported by their own online portal which is linked directly to the company's operational e-commerce website, gross margins of up to 35 per cent can be achieved with many customers re-ordering on an on-going basis.
Who are my customers and how do I get them?
Your customers are people that drink and enjoy handcrafted spirits. But let's be more specific. They will include all on-trade premises within your defined territory, such as: pubs, hotels, restaurants and wine bars and all off-trade businesses such as: off-licenses and general stores.
In addition, sales will be generated through the company's e-commerce website, local advertising, social media awareness, craft fairs, local, regional, and artisan markets, festivals, shows, private weddings, birthdays, anniversaries, and parties. To name but a few.
What kind of franchisee is Strangeways looking for?
If you're passionate about owning your own business, you're motivated and driven to succeed, have an amiable personality and the ability to deal with people at all levels then Strangeways would like to speak with you.
What do I get in return for my investment?
All the advice you need to establish your own business and all the training and support, encouragement, and practical assistance to make it a success. The opportunity offered by SBS was designed from the outset to create three fundamental objectives.
Firstly, the creation of an annual income to support yourself, your family, and your lifestyle.
Secondly, a large proportion of the annual income is based on repeat business.

And thirdly, that your company builds a value that can be capitalised on at a future date.
The Strangeways franchise agreement is for five years with a renewal option
Who does Strangeways currently supply to?
The brand's routes to market were established early in the company's development with specific emphasis on cost control and minimizing overheads. They include:
Online sales via the company's website at strangewaysspirits.co.uk. This is a fully-integrated e-commerce site, where all incoming orders are automatically processed to the bonded warehouse for packing and shipment. Orders are processed each weekday and most deliveries are fulfilled within 24 hours.
National wholesale distributors. They supply bulk deliveries to both off-trade and on-trade through their own distribution channels. Clients include: Harrods, Harvey Nichols and Morrisons.
Overseas exports. Strangeways supplies to Lewis Stagnetto Ltd, the oldest and largest wholesale distributors in Gibraltar.

Okay, so how big is the CBD market and what kind of a profit can be made?
In a word, HUGE! The current global CBD market is currently worth $4.6bn, of which the UK represents £300m. Both markets are expected to grow at a compound annual growth rate (CAGR) of 22 per cent from 2019 – 2025.
But that's just the CBD stats. Add to that the alcohol consumption figures, which quite frankly are mind-boggling. Then the opportunity on offer here can be best summed up by a quote from Sir Richard Branson, who said: "Opportunity favours the bold – this is a lesson that I learned early on and have used to guide the Virgin story. If somebody offers you an amazing opportunity but you are not sure you can do it, say yes – then learn how to do it later!".

For what it's worth (and it's definitely worth a mention) the size of the alcohol beverage industry here in the UK and the amount that we as a nation consume almost 'beggar's belief'. Including overseas sales, total annual spirit sales in the UK (note: this is just spirits) exceeds $12bn. Of that, gin accounts for $3.35bn, vodka $3.36bn and rum $964m. Well, we did say it was HUGE. (Click here for the stats)
Will I have competition?
The brand knows of four other entities producing exceedingly small quantities of CBD-infused gins (and it's always just gin). Typically, these are home-style micro-breweries producing small batches on an infrequent basis. There is no continuity of supply with production at best being described as spasmodic. So no, Strangeways does not consider there to be any real competition.
However, this will not always be the case. Being first to market is definitely one of our biggest USPs but the real skill is to capitalise on it. Establishing a rapport with your on-trade and off-trade customers is crucial to developing long-term repeat business.
As the brand becomes established regular customers also become loyal customers. So, if and when alternative CBD beverages do start to appear on the shelves, there is no reason to assume that personal tastes, brand familiarity and general brand loyalty will be affected.
What's the brand's mission statement?
Strangeways refers to it as its 'BRAVE' mission statement, for the following reasons:
BRAND: To create a national brand of CBD-infused alcoholic beverages that are synonymous with quality, excellence, and sophistication.
REVENUE: To create a long-term recurring revenue stream for franchisees and their families.
AIM: To establish Strangeways Spirits as a premium label. Instantly recognisable as an outstanding and unique product.
VALUE: To provide value for money to customers and consumers and increase the value of Strangeways franchisees' businesses.
EXIT: To provide our franchisees with clearly defined exit strategy options where they can capitalise on their investments and achievements.
What else should I know about the Strangeways franchise?
Given the above introduction, you are now aware that this franchise model is new to the market. As a result, the brand has decided to steadily develop its business model through the appointment of just two or three carefully-selected pilot franchisees operations. Those chosen will not be required to pay any upfront fees but will be trained, encouraged and supported to develop and grow the business model as any other franchisee would be expected to do.
The 'pilot scheme' period will run for a period of six months at the end of which time you will have two options. 1) To purchase the 'established' franchise business you have created for the original franchise fee cost of £9,585 or 2) terminate the agreement with no liability or cost to yourself. (T's and C's apply)

Request Free Information
Send a free enquiry to Strangeways for further information!
Enquire into this franchise today