The information you submit via our enquiry form is shared only with the franchise business(es) that you have selected.
The franchise business will contact you by means of email and/ or telephone only to the email address and phone number you have provided.
By submitting the enquiry form you are consenting to send your personal information to the selected franchise business.
You also agree to receive further newsletter email marketing from What Franchise.
Close
Did you know?
Barrett & Coe has outlets available across the UK
Request free information in just 60 seconds!
Take the first step in becoming your own boss!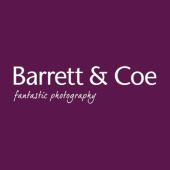 Barrett & Coe
Portrait (baby, family, individual, and pet) and wedding photography franchise
Minimum Investment
£15,000
Business Type
Print & Promotional Services
Expected Revenue After 2 Years
N/A
About Barrett & Coe
The Coe photography business was founded in 1854, and the Barrett & Coe franchise business was launched in 1995. Since then the network has grown to in excess of 20 photographic franchise studios. This allows the company to claim to be the largest and longest established portrait and wedding photography franchise in the UK.
Barrett & Coe photographers specialise in portrait and wedding photography. The franchisor identifies and trains people with no photographic experience to become professional photographers. They use this cutting-edge training and unique marketing to grow their business and that of their franchise owners and network of approved studios.
Students of Barrett & Coe either become owners of a branded studio or a recommended studio within the network. In addition, approved and trained photographers can either open studios or create a suitable space in their homes and work either full- or part-time.
The Barrett & Coe brand is further strengthened through several partnerships with other national brands, namely Activity Superstore, Emma's Diary, Genesis Research Trust, Leisure Guard, and Wowcher. In each case Barrett & Coe is the official and / or exclusive photographer and benefits from national media exposure.
The services offered by Barrett & Coe
The services offered by the franchisor are intensive photography courses that turn individuals with potential into professional photographers.
The Barrett & Coe franchise studios and recommended photographers offer:
 Wedding photography
 Portrait photography for babies, individuals, groups, and even pet.
 A range of related products such as a variety of photograph albums and both traditional and contemporary frames.
How can I become a Barrett & Coe franchisee?
The franchisor screens applicants very thoroughly in order to determine whether the applicant and the business are right for each other. What is required – on both sides – is very clearly laid out and discussed. The application process consists of the following steps:
1. Enquiry form: Submit an enquiry on the form on , and they will contact you by telephone.
2. Initial discussion: This is a telephonic discussion between you as the potential franchisee and the franchise recruitment manager. It is aimed at helping you decide if you wish to continue.
3. Interview and meeting: The interview is via FaceTime or Skype, and the meeting takes place at the head office in Norwich. These are more in-depth discussions and you will be asked to sign a confidentiality agreement. If the meeting goes well, you will also be given a franchise application form to complete.
4. Franchise Agreement: When you have signed and returned the agreement and application you will be given a copy of the Barrett & Coe Franchise Agreement. You can take this to a lawyer of your choice to check it.
5. Deposit: If you and the franchisor still wish to proceed you must pay a deposit of £2,000 + VAT.
Even at the end of step 5 you can still back out if you wish to do so.
How much does a Barrett & Coe franchise cost?
The initial deposit is £2,000 + VAT, and the full fee is a further £13,000 + VAT.
What training do Barrett & Coe franchisees receive?
Training is one-on-one and tailored to each Barrett & Coe franchisee as every person has different background, skills, and talents. Training is intensive and comprehensive and includes:
 Photography: Technical training such as lighting, poses, etc. and the technique and theory needed to take excellent and innovative photographs (pre- and post-production skills).
 Software: Training on how to use the Barrett & Coe Business Information System (BIS).
 Business: Planning, customer care, marketing, sales, and financial management are all taught.
The training is designed to turn you into a high quality, professional photographer and a successful franchisee / business.
What will I get from Barrett & Coe for my £15,000 investment?
A Barrett & Coe franchisee receives a range of types of franchise support:
 Business and financial planning: As a business you need to set targets and determine a break-even point. The franchisor's team helps to generate your cash-flow forecasts etc.
 Marketing planning: You be guided in terms of focusing and organising your time so that your studio runs efficiently.
 Acquiring premises: You will be guided so that you find the best premises in an optimal location and you fit it out suitably.
 Studio visits: These give you access to advice on a very wide range of issues from marketing and branding to studio premises and layout. You can also observe at an existing studio. Once your studio is open, you will be visited and given a report that details actions required to make your studio more efficient and comply with Barrett & Coe's standards.
Did you know?
Barrett & Coe has outlets available across the UK
Request free information in just 60 seconds!
Take the first step in becoming your own boss!
 Mentoring: You will be assigned a mentor (an established photographer) who will answer your questions and give you guidance as you get your franchise going. You will have a weekly call with them for the first 3 – 6 months.
 Observations: When your studio is up and running, you can visit your mentor's studio to observe and learn from sessions there.
 Starter pack: Three months of marketing to Emma's Diary worth (usually) 15 baby portraits monthly, business stationery, and marketing brochures for local marketing.
 National franchise days: These involve a combination of photography training and sales and marketing.
 Bi-monthly meetings: These are held on the first Tuesday of every second month. Part of the day is given to photography training, updates, and critiques and the rest of the day focuses on sales and marketing and management figure analysis.
 Marketing: There are several national contracts in place to complement your local marketing, Barrett & Coe runs ongoing regional and national promotions, and you will have access to business leads and use of a professional telemarketing appointment service.
Do I need experience to run a Barrett & Coe franchise?
No, you don't need photographic experience or artistic flair, but being creative may be helpful. You also don't need to be experienced with computers or relevant software as this forms part of the training.
However, Barrett & Coe does look for franchisees that are committed to learning, determined to succeed, are customer focused, organised, disciplined, business minded, and a team player.
Do I have to pay anything monthly as a Barrett & Coe franchisee?
Yes. Of the income you generate you need to pay 7.5 per cent (5 per cent for sales and 2.5 per cent as a marketing levy) to the franchisor. There is also a fee for the bi-monthly franchise meetings of £55 per month.
In terms of gross margin, the Barrett & Coe price lists provide an 80 per cent profit to the franchisee. 20 per cent is the cost of supplying the product to your customer.
Where does Barrett & Coe operate?
The franchisor is found throughout the UK, either in the form of branded / Barrett & Coe studios or recommended studios.
Will I be able to get an area of my choice?
You would have to enquire directly with Barrett & Coe about current franchises for sale.
How much money can I make by running a Barrett & Coe franchise?
Barrett & Coe franchisees earn on average £341 per appointment. A franchise holder who opts to run several studios rather than take the photographs, could generate £150,000 to £250,000 per studio.
Is income guaranteed?
Income is not guaranteed in any business. However, if you make full and proper use of all the training, support, contracts, and so forth and work hard you won't fail.
How soon will I start making money?
Your studio will be up and running within two to three months, and you will have studio appointments from day one.
Do I need to do my own marketing?
Yes, you do need to do some local sales and marketing work. This works effectively in tandem with the national branding and marketing carried out by the franchisor, the sales generated through the national contracts, and through telesales activity carried out by Time 2013.
What is not included when I become a Barrett & Coe franchisee?
You will need to invest capital in photographic equipment and the Barrett & Coe Business Information System (BIS). You will also need to purchase sales, promotional, and marketing materials such as brochures and sample products.
How does Barrett & Coe compare to other photography franchises in the UK?
The level and effectiveness of Barrett & Coe's training has been recognised and the National Vocational Qualifications (NVQ) board commissioned the company to write the first diploma in Social photography. Further, the Master Photographers Association (MPA) recommends the wedding photography training.
In 2010 Barrett & Coe won a Presidential Award for its contribution to the Master Photographers Association and the well-being of the photography industry. The British Institute of Professional Photography (BIPP) presented the company with a Long Service Award in 2011.

Request Free Information
Send a free enquiry to Barrett & Coe for further information!
Enquire into this franchise today