The information you submit via our enquiry form is shared only with the franchise business(es) that you have selected.
The franchise business will contact you by means of email and/ or telephone only to the email address and phone number you have provided.
By submitting the enquiry form you are consenting to send your personal information to the selected franchise business.
You also agree to receive further newsletter email marketing from What Franchise.
Close
Did you know?
Schmidt Kitchens is eligible for funding support!
Request free information in just 60 seconds!
Take the first step in becoming your own boss!
Schmidt Kitchens
Kitchen retail and showroom opportunities with one of Europe's largest kitchen franchises
Minimum Investment
£80,000
Total Investment
£350,000
Expected Revenue After 2 Years
N/A
About Schmidt Kitchens
Hubert Schmidt founded Schmidt Kitchens in 1959 and since then the retail business has gone from strength to strength, becoming the fifth-largest manufacturer in Europe with a growing customer base. Schmidt Kitchens is a global brand in made-to-measure home interiors and kitchen furniture. Trading as the Schmidt Groupe, the company fits an impressive 600 kitchen per day and have showrooms in 30 different countries.
In the UK, the Schmidt Kitchens franchise aims to reach a 100-strong network of franchisees nationwide by 2020 and is passionate about growth. Internationally, the company creates an impressive 130,000 made-to-measure units per day using cutting edge industrial equipment for a range of customers. But, Schmidt Kitchens is not just about the bottom line.
It is the only quality kitchen manufacturer in the kitchen industry to hold government-backed certifications in five different areas: Quality; Environment; Health & Safety; Program for the Endorsement of Forest Certification; and NF Environment.
The Schmidt business franchise is unique for its lack of franchising fees or ongoing management costs. Instead, the model operates off a profit margin. As a franchisor, your own profit margins will be high and you will only need to purchase stock when a customer pays their deposit, allowing you to grow without worrying over negative cash flow.
In total, the Schmidt group hires more than 7,000 people in 730 showrooms around the world. Despite the brand's size, its ethos is grounded in family values and is still family-run. It also promotes a culture of quality throughout the organisation, offering customers beautiful kitchens. The UK branch places a keen emphasis on the importance of a high-quality kitchen in British culture. The UK is in the top three of kitchen consumers in Europe, making continued growth a near guarantee, as there is a significant number of prospective customers. Via its franchise network, the Schmidt Kitchens business franchise has helped over 400 people through the process of starting their own stores, proving their system works time and again.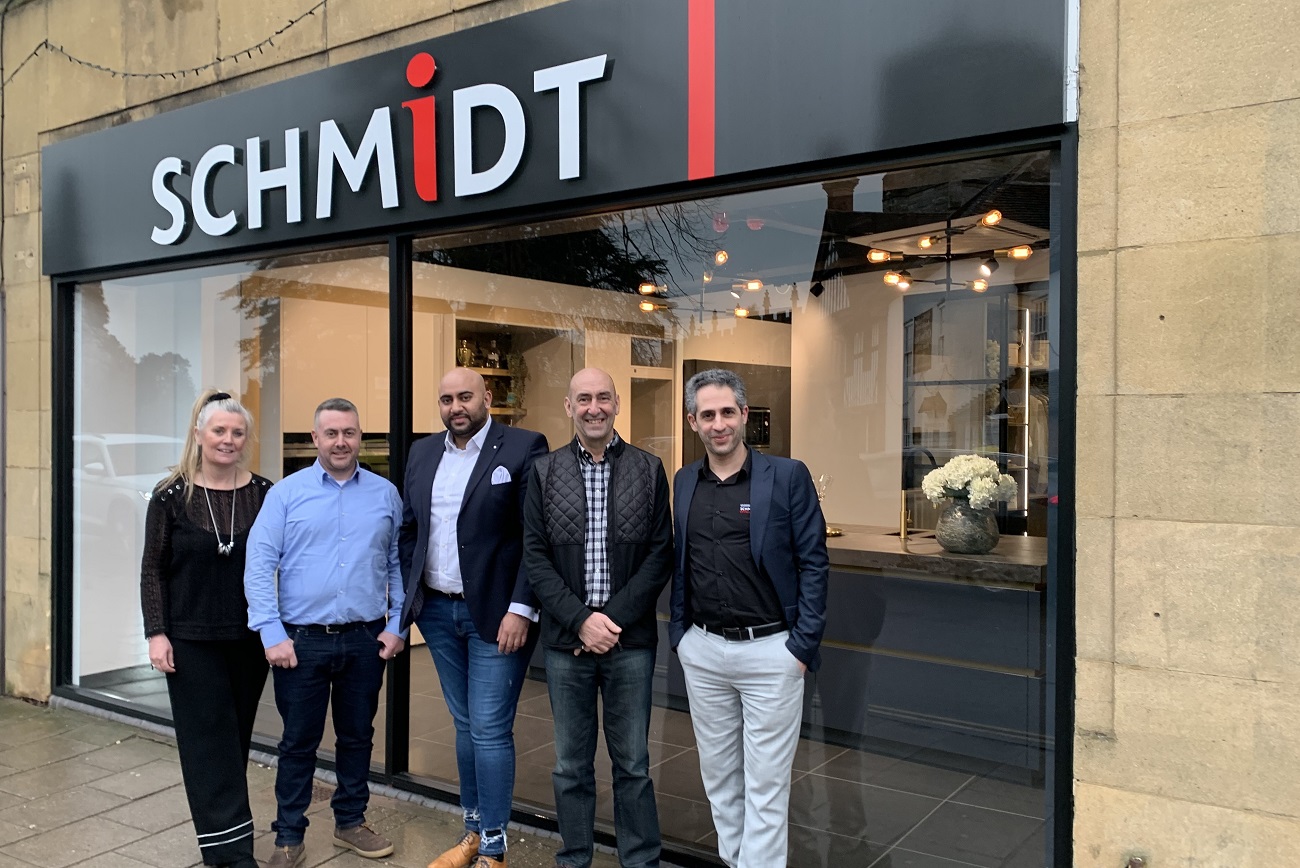 How much does a Schmidt Kitchens franchise cost?
Unlike other business franchise concepts, there is no franchise fee for a Schmidt Kitchens franchise. Your initial investment goes purely into setting up your showroom and business. You still get training and support - the Schmidt company makes back its investment through margins on the furniture you sell to clients (no need to buy stock in advance).
Your showroom investment will cost a minimum of £70,000 depending on location. The financial model operates on the assumption of three investors: your personal investment; the investment of the Schmidt Group; and the investment of your financier or bank.
How does a Schmidt Kitchens franchise model work?
The storefront of a Schmidt Kitchens franchise is a showroom offering customers an efficient way of updating their living space. Working as an owner-operator and playing an active role in the business, the bulk of your time will be spent in sales and management. On the purchase journey, you will have the time to visit existing franchises to better understand the inner working of the Schmidt model.
Once your showroom is set up and maintained, you do not have to pre-purchase additional stock. All kitchens are distributed directly to the consumer. To mitigate cash flow issues, you will receive a 40 per cent deposit from your clients before delivery. On top of that, you will receive a 40 per cent margin on average for all products sold.
As a franchisor, you have exclusivity in your territory and the full range of Schmidt Kitchens and interior solutions at your disposal. Behind the front desk, dedicated IT and tried-and-tested software will be hard at work to ensure your ongoing success and you meet your quota and fulfil client commitments. With access to a 100-person strong support team, any problems or questions can be dealt with swiftly.
How long does it take for a Schmidt Kitchens franchise to become profitable?
The Schmit showroom is designed to facilitate a successful business and generate a turnover exceeding £1 million per year allowing you to take home a comfortable six-figure income. The franchise business will have a positive cash flow ROI within 3-5 years of starting out.
Did you know?
Schmidt Kitchens is eligible for funding support!
Request free information in just 60 seconds!
Take the first step in becoming your own boss!
Do I need any experience to own a Schmidt Kitchens franchise?
Some business management and an interest in the home improvement market is desirable but not required. Schmidt Kitchens runs an intensive training program that gives you access to invaluable support while you startup. The best way to see if you are a match is to meet with existing owners to get to know the business model firsthand.
Schmidt Kitchens asks that its franchise business owners have good communication skills, a hands-on approach, a focus on customer care, are organized and ambitious and are committed to the business both financially and personally. Design experience is not necessary.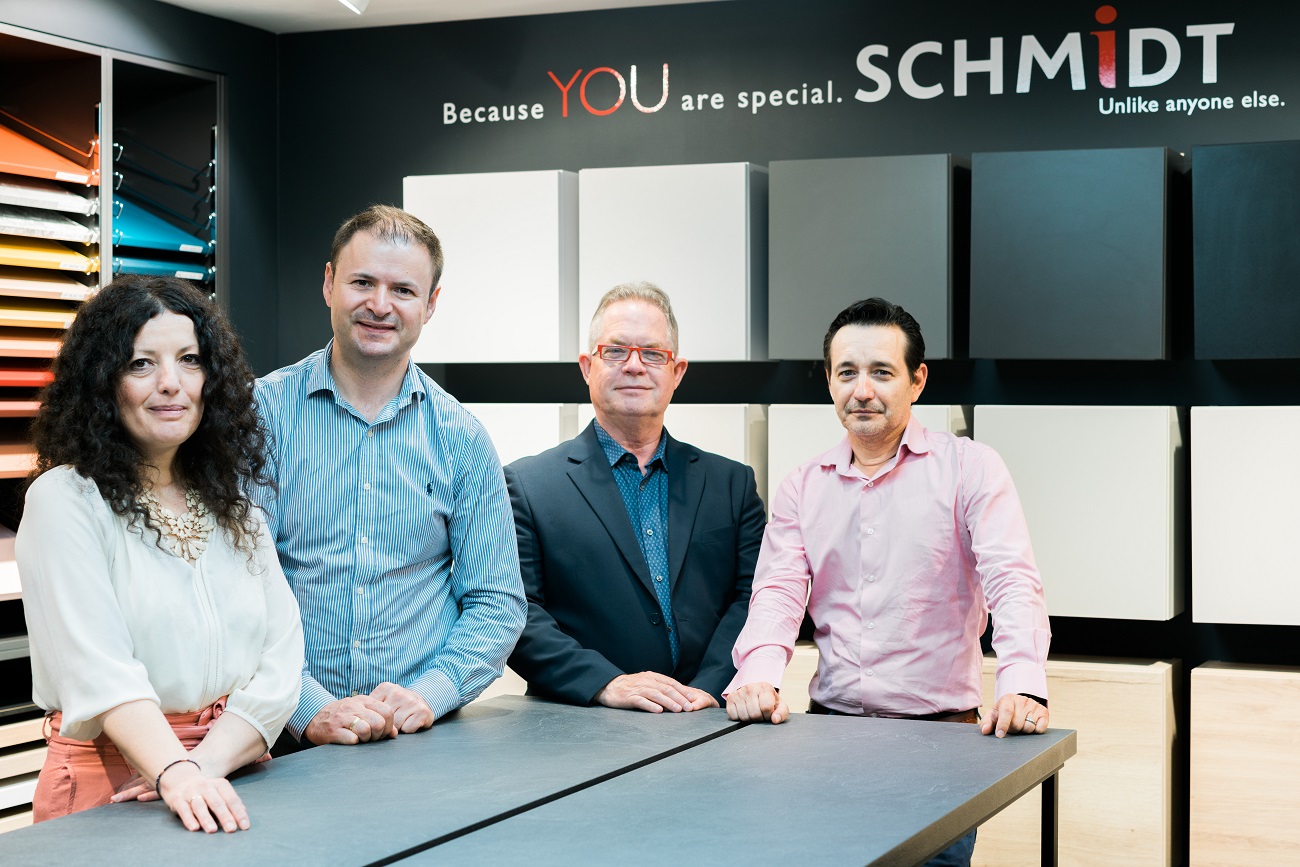 Why choose a Schmidt Kitchens franchise over other kitchen franchise options?
The franchise company is a well-known household brand, making your store's marketing just that bit easier. You'll have the full backing of an international business franchise that's invested in supporting you and helping you grow. In addition, there is no franchise fee or monthly fees to pay. Your showroom setup will be quick and efficient thanks to the in-house Schmidt team. On the product side, a high margin and emphasis on positive cash flow will support you in the early days and give you the ROI you deserve later down the line.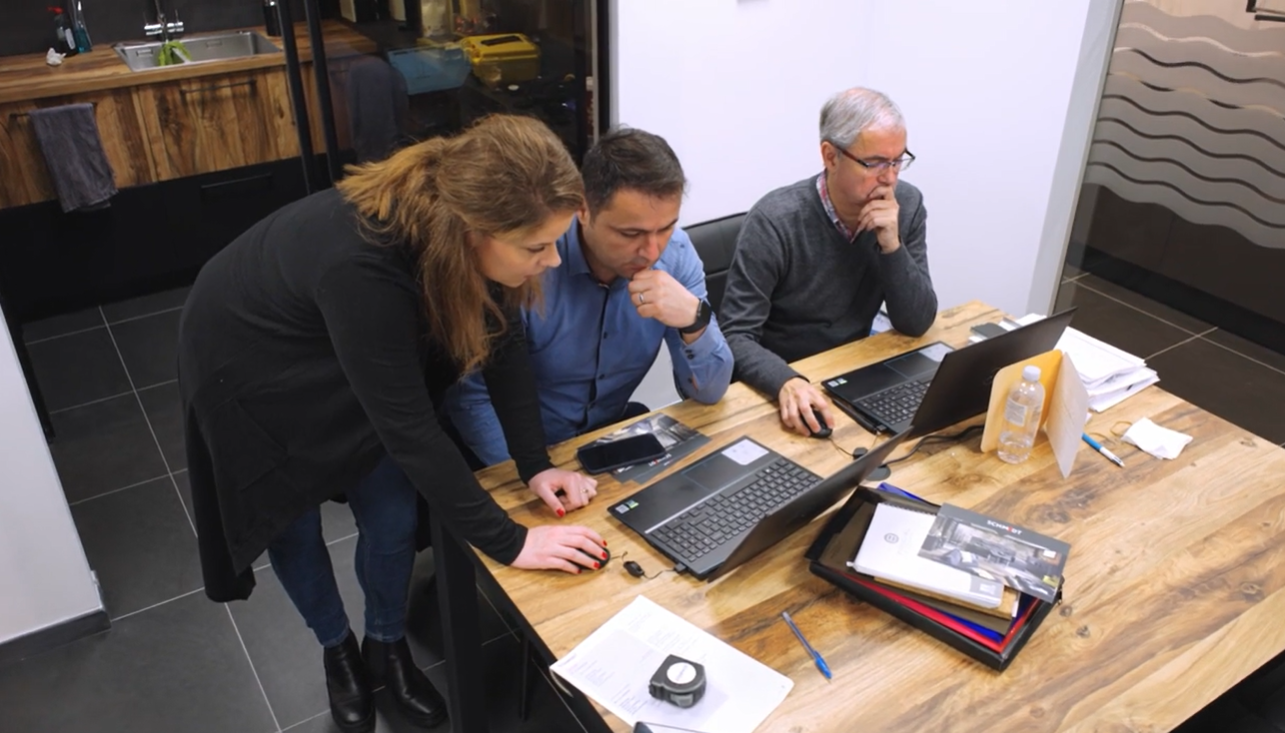 Do you receive training as a Schmidt Kitchens franchisee?
Schmidt Kitchens' extensive training courses means far more time is spent on training compared to other franchises. The process starts with a two-day trip to Schmidt's head office in France where you meet the service departments in person and tour one of the factories. Once you decide to go ahead as a franchisor, you will start with the training program while your showroom is being constructed.
The training program takes seven weeks to complete and covers everything you need to know about your new business. The course covers product and design training and how to fit kitchens and solve interior requirements. You will take a basic 3D design and IT software course to help you understand the visualization process and equip you to make your own designs. You'll learn in-depth sales methods specific to Schmidt Kitchens and the admin tools to keep everything organized and offer excellent customer service. On top of the hands-on training, HR and management will be a recurring theme to help you keep your employees and business on track.
After the training is complete, you will have access to your area manager for ongoing training and support.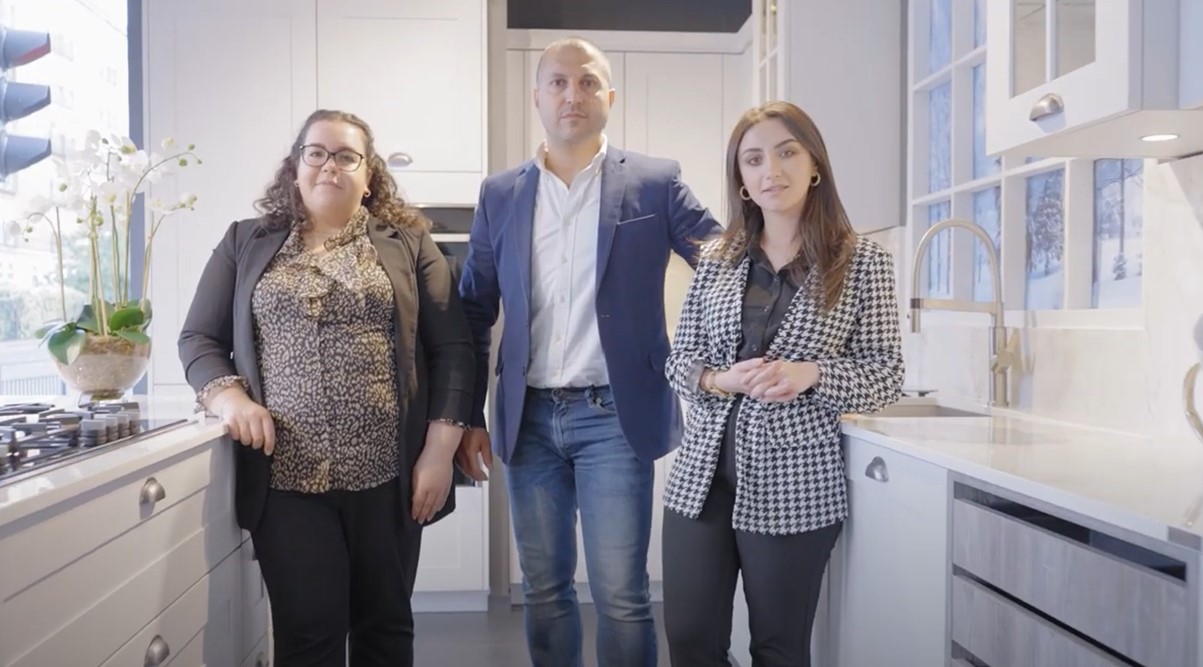 Is there ongoing support for a Schmidt Kitchens franchise?
Yes. There is support provided at every step in the process of building a successful business. You will be assigned a dedicated Business Development Manager to answer your burning questions and provide insight into the setup of your showroom. You will also have never-ending access to your area manager, development manager, and a support team of over 100 people.
What are the next steps to becoming a Schmidt Kitchens franchisee?
To start the process, apply online using the contact form on this page to get in touch with the Business Development Manager in the UK. They will help you with further questions and guide you through the franchise process.
After a face-to-face meeting to discuss the business opportunity, you will need to take a personality evaluation before officially applying to own a Schmidt Kitchens franchise. Prime sites are available now and Schmidt Kitchens has businesses for sale throughout the UK. Full details of the franchise opportunity are available in the company's franchise prospectus.
All franchise partners are expected to sign up to Schmidt Kitchens' comprehensive franchise agreement.
Request Free Information
Send a free enquiry to Schmidt Kitchens for further information!
Enquire into this franchise today