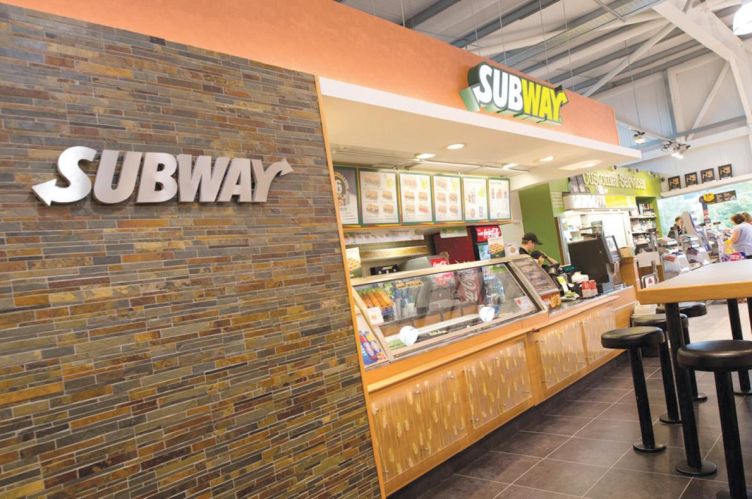 Franchising is growing in popularity. Its appeal to ambitious and entrepreneurial individuals is undeniable and the sector is prospering, having seen growth of 10.2 per cent last year, according to the latest figures from the British Franchise Association.
So What Lies Behind The Growth Of This Business Sector?
For many individuals, the idea of running their own business and being their own boss is hugely appealing, but many are yet to take the plunge. Franchising offers an attractive alternative, providing an opportunity for individuals to work for themselves, but not by themselves, within a proven and established business model.
Fulfil Your Dreams
The SUBWAY brand is one of the largest and best known franchise organisations and has enabled thousands of hardworking, business savvy and ambitious people to fulfil their dreams of becoming their own boss.
The brand has developed a franchise system that is both efficient and effective, providing individuals with the autonomy to manage their own stores within an established business model that has been replicated many times over by like minded people.
It has over 2,300 stores in the UK and Ireland and more than 44,000 stores in over 110 countries.
Many SUBWAY franchisees live and work in their local communities and are passionate about playing an important role within it by providing jobs for local people, as well as giving back through sponsorship of local good causes, sports teams and charities.
Running a successful franchise requires hard work and commitment, so it's important to choose a franchise you're passionate about. Successful SUBWAY franchisees are customer focused, hands on and self motivated with a strong work ethic.
Leading from the front, they are willing to roll up their sleeves and get involved in all areas of the business, from front of house and purchasing to local store marketing, human resources and recruitment.
The reward is the chance to work in a fast paced, fun and dynamic environment and reap the benefits, watching your business grow.
Up and Running
Franchisees receive all the support and training needed to get their new businesses up and running. Regional development agents provide support and assistance with site selection, leasing, operations and store development.
Furthermore, each franchisee must undergo a comprehensive two-week training course at the UK and Ireland SUBWAY training centre in Cambridge. Regular meetings with development agents and fellow franchisees provide opportunities to network and share best practice.
Husband and Wife Team
One franchisee duo who have reaped the success of SUBWAY's support system is husband and wife team Jay and Kuldip Basra, who employ 14 people across two stores in South Yorkshire.
Before becoming SUBWAY franchisees, the couple owned and worked in a convenience store and a post office, giving them all the necessary skills and experience needed to open their first SUBWAY store.
Kuldip explains: "We looked into a number of franchises, but SUBWAY seemed to stand out the most because of its support to franchisees, as well as keeping costs low."
Kuldip and Jay opened their first SUBWAY store in April 2014 on a main road location in Wickersley, Rotherham. As the pair began their journey with the SUBWAY brand, Kuldip soon discovered just how integral the support structure was.
She says: "The SUBWAY brand offers all its franchisees in-depth support from the beginning. Our development agent has been just a phone call away from day one, which has been invaluable.
"The support didn't stop there. The training the SUBWAY brand delivers from its headquarters in Cambridge is second to none. Even though I'd worked in a consumer facing industry for many years, I learnt things there that I know have made a big impact on how I run a business.
"I've also taken what I learnt and shared it with my employees to ensure that whoever you are in the company, you're always equipped to deliver the best possible service to the customer."
Article continued below
Our Guide to Getting Started in Franchising
Grow yourself from a franchising no to a franchising pro!