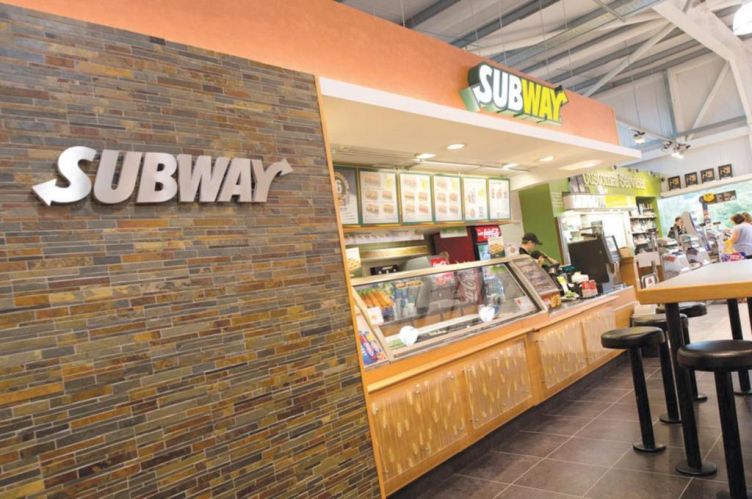 The franchise industry in the UK is continuing to go from strength to strength, providing a route for many to run their own business.
The SUBWAY brand is one of the largest and best known franchises, with over 2,300 stores in the UK and Ireland and more than 44,000 stores in over 110 countries.
Diverse Backgrounds
The brand is continuing to expand and is always looking for talented individuals to join the team and become a part of the success story. A SUBWAY franchise attracts people from diverse backgrounds and cultures, but all are united by a desire to become their own boss, in charge of their own destiny.
Changing career can be a daunting prospect, but new SUBWAY franchisees can be confident in the strength of the brand and the training and support available to them. Prospective franchisees are invited to attend local seminars or talk to their regional development agents and field consultants, who are experts in their local area and have considerable knowledge of the opportunities available and how to make the most of them.
Before opening a SUBWAY store, all franchisees are required to attend a two-week training course at the brand's UK and Ireland office in Cambridge. Over two weeks, 60 hours are spent in the classroom and 33 hours are spent in a training store, providing ample opportunity to practice real-life scenarios.
Crucially, the training doesn't stop after the first two weeks, with continued online training available through the University of SUBWAY, as well as expert advice from field consultants and development agents, who spend time working with franchisees to ensure they are making the most of their businesses.
Commenting on the training and support he received, SUBWAY franchisee Luke Kendall, who owns two stores in Southsea and Havant with his mum and brother, says: "One of the reasons we decided on a SUBWAY franchise was the level of support it offered, which was very reassuring.
"The SUBWAY brand supported us from day one with everything from the shop fit-out plans to sales growth.
"If we ever had a question or problem, our field consultant was on the other end of the phone to help and if they couldn't, they'd find someone who could."
Initial Investment
The SUBWAY brand has a proven and established business model. A typical SUBWAY store can be opened for around £160,000. The total initial investment will depend on many factors, including location, rent, store size and equipment.
Setting up and running a successful franchise requires hard work, dedication and commitment, particularly in the early stages. That's why it's important to choose a franchise brand you're passionate about.
Franchisees of the SUBWAY brand are self-motivated, organised and possess a strong work ethic. They are willing to roll up their sleeves and get involved in all areas of the business, from serving customers and local store marketing to human resources and recruitment.
Working in a fast paced customer focused environment, all are passionate about delivering excellent service.
Article continued below
Our Guide to Getting Started in Franchising
Grow yourself from a franchising no to a franchising pro!