Goodbody Wellness' retail expansion is ahead of schedule, rolling out its third store by the end of August
The company's rapid high street retail expansion started in January 2019, when Chris Jones took over as managing director of Goodbody Wellness Limited.
Keep up to date with the latest What Franchise News sent straight to your inbox. Sign up here.
WF: Why is Goodbody Wellness moving into the high street at a time when retail is struggling nationwide?
Not an unexpected question and one I would expect an interested franchisee to ask. In fact, I would be disappointed if they didn't.
Retail is a fantastic environment to engage with customers when one has an environment to shop that is enjoyable, rewarding, beneficial, well thought out and different. I believe our store and product identity resonates beautifully with those individuals who are keen to learn more about the wonderful world of CBD but also want to see the products logically displayed in a great environment supported by highly trained staff with a warm and welcoming personality.
WF: When CBD can already be purchased on the high street from non-specialist retailers and vape shops, what makes a Goodbody Wellness store different from the rest?
That's exactly the point! We are passionate about our brand and customer experience, all of my stock is exclusively branded Goodbody Wellness and manufactured to the very highest quality and can only be bought from a Goodbody store. Our stock is traceable, tested and offers balance of the endocannabinoid system, which our customers love to learn more about.
Our first stores are in Bath, Cirencester, and Clifton in Bristol. The flagship store, in Bath, is probably larger than a conventional Goodbody store will be, but it demonstrates all of the latest marketing, monitoring, customer tracking and audio qualities that our stores benefit from.
It is truly exquisite and has already received a fantastic response from consumers and other retailers. Many customers are returning, having really enjoyed the retail experience.
It's also good to have our first store just eight miles from the head office in Somerset. The Cirencester outlet has got off to a fantastic trading start with wonderful comments being received from our customers while Clifton is looking amazing and will be open for its first day of trading on Saturday, August 24th to consumers.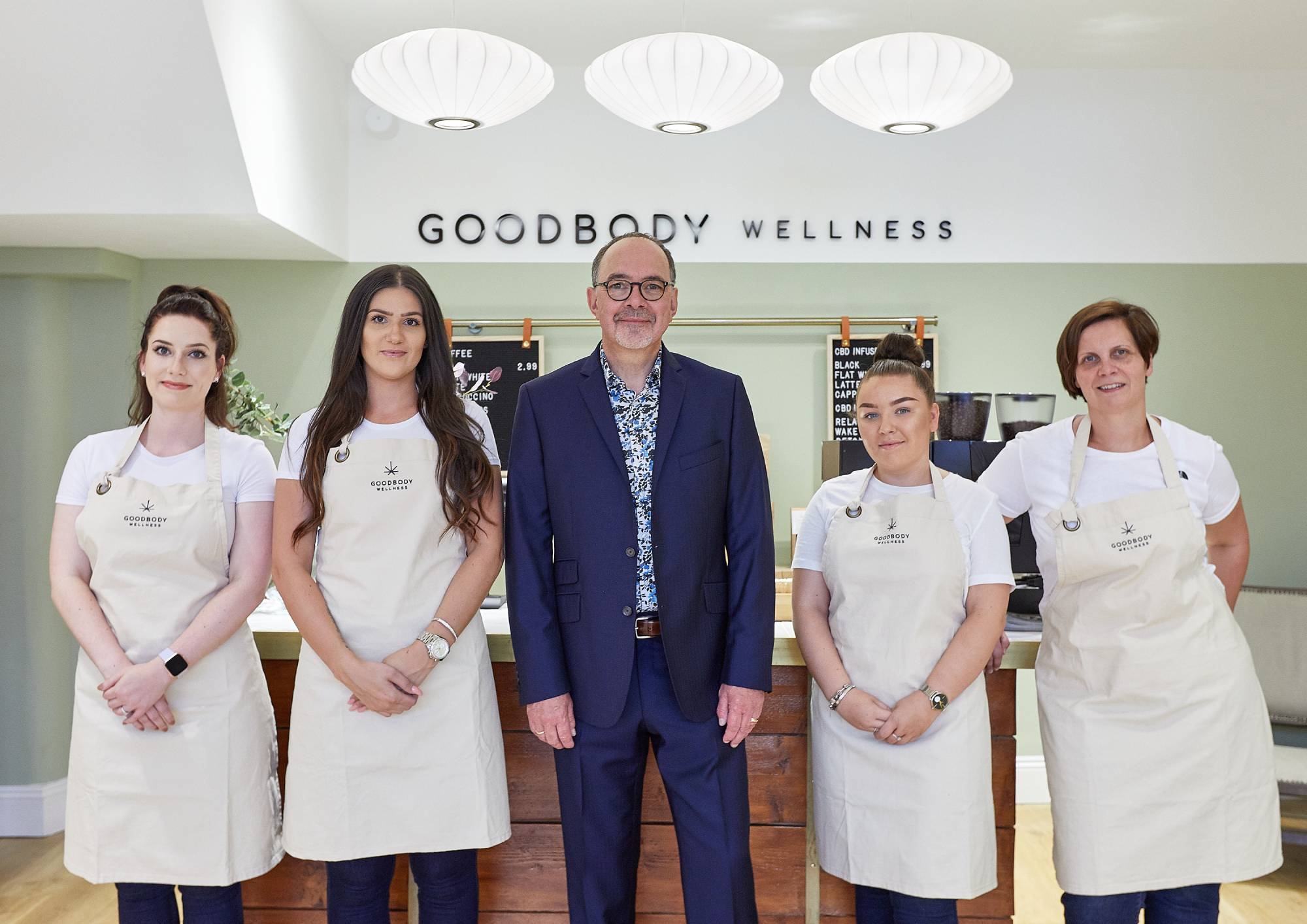 WF: How do you plan to roll-out the Goodbody Wellness franchise model?
Franchising like any business relationship is all about people, products, efficiency, and passion. We have a fantastic brand, great products and a wonderful support system which I have built in order to support a national franchise network. So, I'm keen to start talking to potential franchisees about our proposition.
We are located in a wonderful rural country estate in Somerset where we have everything at our fingertips. I have built a dummy store at our head office, which does everything apart from trade with the general public. However, it allows me to demonstrate our capabilities to a potential franchisee and prove that we are serious players in this space.
I can't wait to introduce a franchisee to our bespoke training facility where we will train them and their staff in a classroom environment and then move to the demonstration store for customer interaction training and even show the franchise staff how to make our delicious CBD coffee!
I can also then take them to a choice of three trading stores all within an hour of our head office.
We have some very exciting times ahead and I believe we have a unique and highly profitable franchise programme to offer the right candidates.
For more information about Goodbody Wellness visit goodbodywellness.co.uk
Keep up to date with the latest What Franchise News sent straight to your inbox. Sign up here.