For National Work Life Week, What Franchise looks at how franchising has helped business owners successfully juggle work and family
A franchise will change your life – there's no disputing that. Generally, one of the standout benefits of buying into a franchise model is the impact it can have on your balance between business and pleasure. This week is National Work Life Week, which focuses on wellbeing in business and the route to obtaining that all-important work-life balance.
Keep up to date with the latest What Franchise News sent straight to your inbox. Sign up here.
The majority of franchises today offer the flexibility to work around your personal calendar once you have spent the time establishing the business. As a franchisee you have the opportunity to join a brand you know you'll enjoy operating, you can normally scale your business quicker than if you had started from scratch and, therefore, reach a position where you can have a better work-life balance.
Family comes first
In 1995, Nigel Bayliss launched his Poppies franchise in Sheffield. After 12 years of working for a large supermarket chain and getting to a point where he was working 12-hour days, he decided that enough was enough – it was his time to take the leap and begin his journey into business ownership.
He said: "The Poppies franchise gave me – and still gives me – a considerable amount of freedom and support. It worked perfectly around my family life, especially with my two young daughters, and continues to do so to this day. The nature of the franchise means that I can complete any tasks early in the morning or later on in the evening and still have that perfect balance.
"When my first daughter arrived in 1994, I wanted to spend the time with her which I knew wouldn't be possible in my retail job. After taking on a Poppies franchise, I was able to do the usual things that parents do – take her to and from school, watch her ice-skating training and be the proud dad her ballet recitals."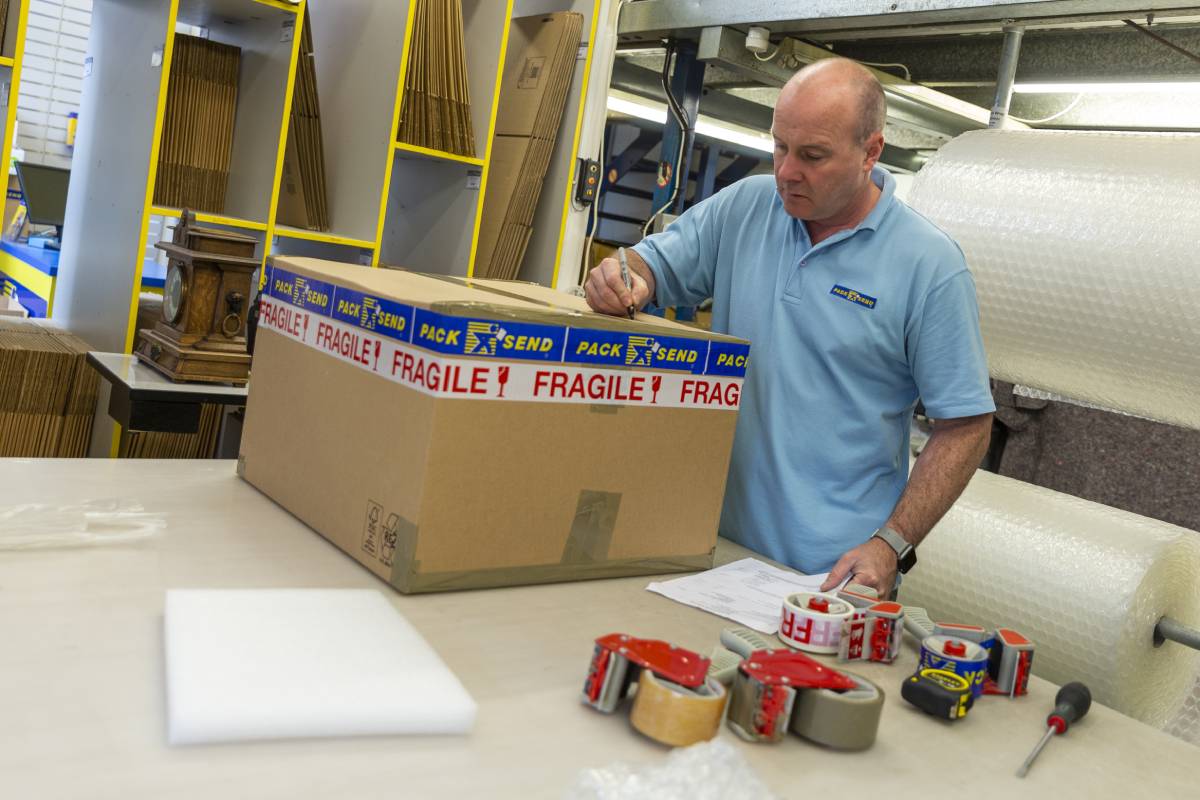 Escaping the rat race
Gairn Kalla launched his PACK & SEND franchise in August 2015, after becoming disillusioned with his corporate career and the frequent international travel it required. In a bid to spend more time with his young children, he launched his franchise just two miles from his home in Guildford.
"I was working in mobile comms for about 15 years, starting off as a software engineer and then working up to a business unit – equivalent to a senior manager role," he explained. "I then decided to escape the corporate rat race and looked into becoming a business owner.
"A typical day for me starts with dropping the kids to school. I'm spending a lot more time with the children than I was. I've swapped travelling to the US and Asia with a quick trip two miles down the road from my house each morning!
"I'm still very happy that I made the decision to start a PACK & SEND business. It's not often that you can say you enjoy going to work each day after five years doing the same thing."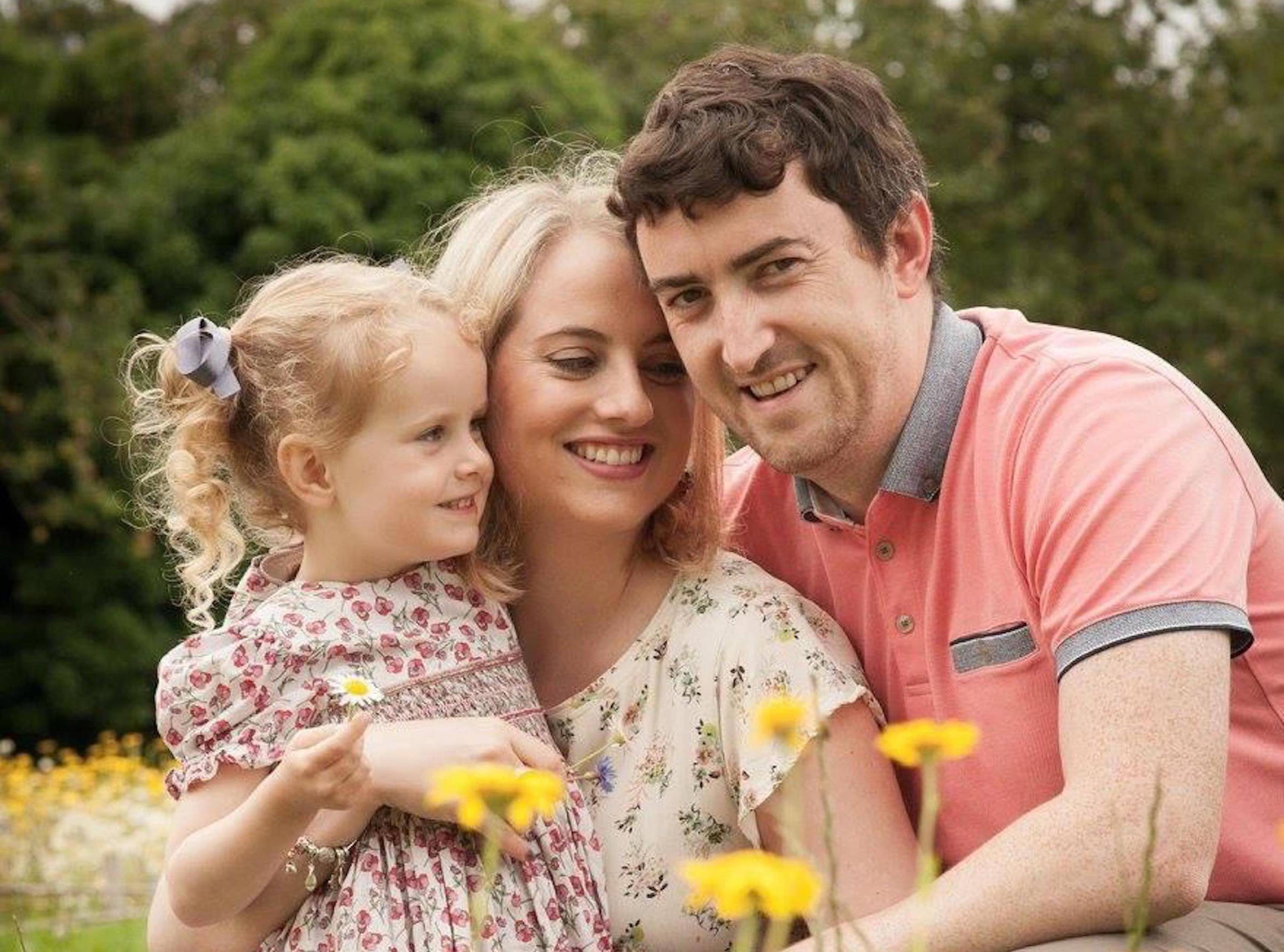 Flexibility for the long-term
Freddie Underwood, 37, started her Stagecoach Performing Arts franchise in Trowbridge, a decade ago. She has since partnered with her husband, Chris, to expand the size of her business and has taken on an additional territory, in neighbouring Frome. Now, they manage the franchise together around caring for their six-year-old daughter, Gigi.
"Being my own boss with Stagecoach allows me to work from home for the majority of the week," said Freddie, "which is a real benefit of operating a business under the franchise model. My schedule is flexible enough to manage my workload around Gigi and her various activities. She might only be six but she has a better social life than me! I think that's what a work-life balance is all about – the freedom to spend time with your family whilst also managing a business you feel passionate about.
"Stagecoach has been the most significant change in our lives and, truthfully, it really offered Chris a second chance, as he was able to join me in running the business when he was made redundant. Through this journey, he's been able to rekindle his love for performing and we've had to learn a new work-relationship dynamic. We get to spend time together, as a couple and enjoy lovely holidays as a family. We've also met our financial goals in terms of security and the business has so much potential, it will meet our goals for financial independence in the future."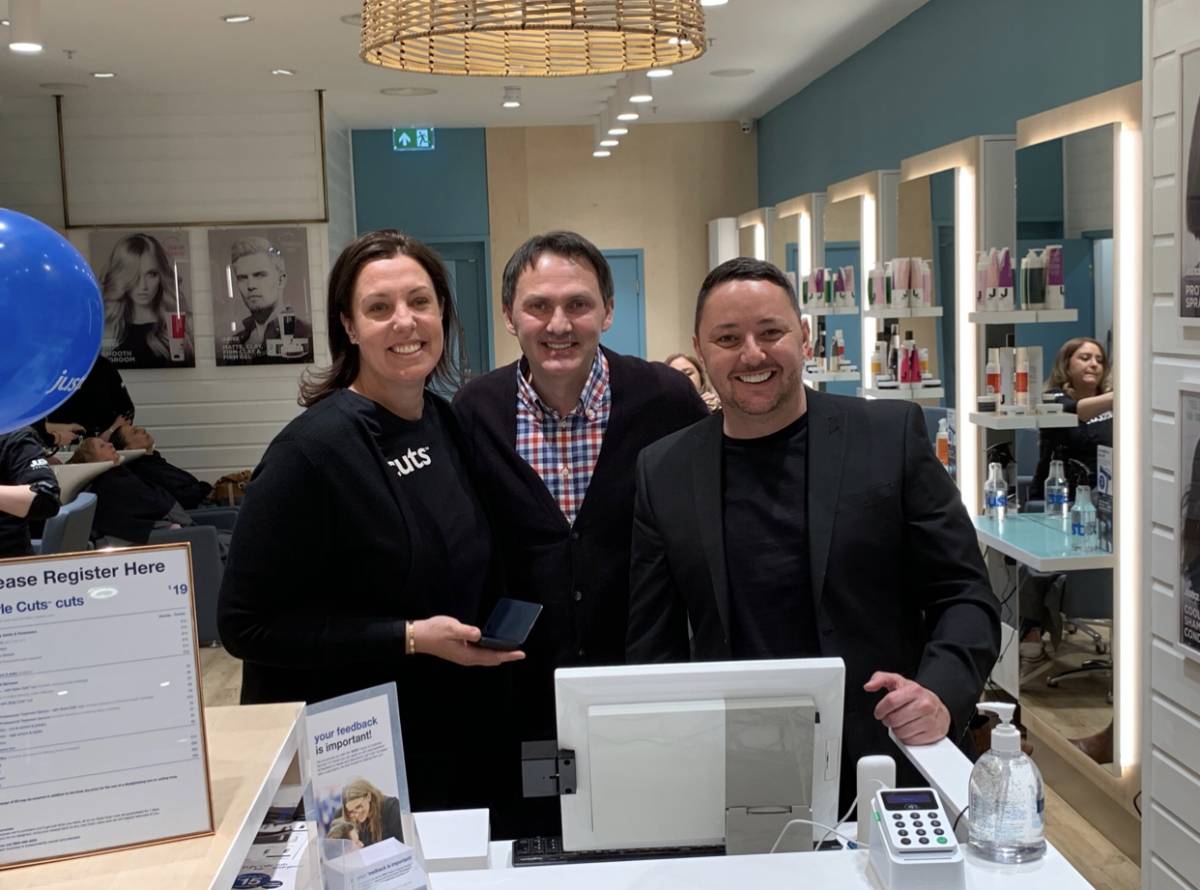 (L-R) Magda Deaconescu, Costi Deaconescu and David Mathie
A franchise that fits
Magda Deaconescu spent most of her working career in the corporate world but the arrival of her two daughters meant her job title quickly turned to 'full-time mum'. Once the girls reached school age, she became the first UK franchisee of Australian haircare brand Just Cuts in early 2019.
She said: "I think the best thing about running my own business is the sense of independence and empowerment it gives me. It was always my dream to open my own salon and the opportunity to make it a reality just happened at the right time. I met with Just Cuts and I instantly fell in love with the brand.
"The Just Cuts business model is so robust that I don't even have to be in the salon to know how it is running - that means I've been able to launch a second salon within just a few months of the first. Whilst the salons are under the management of a team leader and I have access to real-time online data, I can make time for my family."
Keep up to date with the latest What Franchise News sent straight to your inbox. Sign up here.