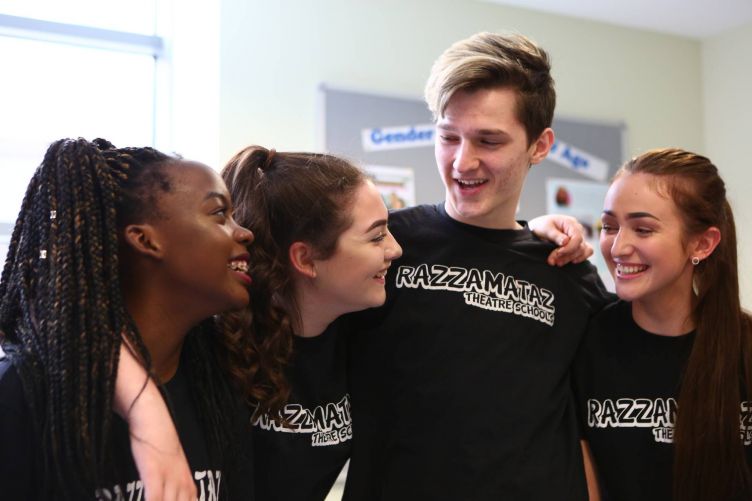 Every year, Dragons' Den backed Razzamataz decides on a new theme to best help its students. This academic year, every school across the UK will be focussing on the question: 'What will you become?' #BrightFuturesAtRazzamataz.
Keep up to date with the latest What Franchise News sent straight to your inbox. Sign up here.
Managing director and founder of Razzamataz, Denise Hutton-Gosney, states: "We have lots of students who have gone on to make performing arts their careers, but equally, we have many that have used the life skills they have learned at Razzamataz to find the confidence to pursue a wide variety of jobs. Our role is to empower young people to have a positive mindset and to build resilience."
Creating confident and socially aware young people should ideally start as early as possible. It has been proved that performance-based activities have positive effects on the youngest children and research has shown how receptive babies' brains are to music, movement and touch from birth. To support this research, Razzamataz offers classes for babies and their parents with the Early Years franchise programme.
"Razzamataz believes that all children can achieve whatever they set their minds to with support from those closest to them," added Hutton-Gosney. "Our schools are inclusive and safe environments where they can start to explore what their futures look like. With determination, resilience and hard work, we teach students that if they can dream it, they can achieve it."
Razzamataz is currently focusing on recruitment in Scotland (Dundee and Aberdeen) and Wales (Cardiff and Swansea) and has resale opportunities in Wimbledon, Hackney and Hampstead.
The franchise also offers a part-time enterprise option with the Early Years franchise for people wanting to work in the children's performing arts industry but may not have the relevant experience to launch a full Razzamataz Theatre School.
Currently, Razzamataz is offering a 50 per cent discount (quote: PR2020) on the franchise fee along with the first-term management fee being free while the VAT payment will be looked after by the franchise.
Also read
Q&A with Denise Hutton-Gosney, founder of Razzamataz
Keep up to date with the latest What Franchise News sent straight to your inbox. Sign up here.
Our Guide to Getting Started in Franchising
Grow yourself from a franchising no to a franchising pro!