Head of expansion, Jean-Michel Peragine, is convinced the brand is advantageous in the current economic conditions
Home interior franchise Schmidt has recorded 14 per cent increase in its July turnover compared to the same time in 2021 when sales already grew by over 40 per cent on 2020.
The positive data shows the cost of living crisis is not impacting on franchisees' success, with Schmidt's designs continuing to hit home with consumers. July's numbers include a rise of 72 per cent in interior solutions sales for rooms other than the kitchen, where the brand originally made its name.
Schmidt's UK head of expansion, Jean-Michel Peragine, said: "Franchisees are enjoying the benefits of multiple income streams across multiple rooms of the home. We have customers who began with their kitchen, and they love the products, design and experience so much that they return for their bedroom and more."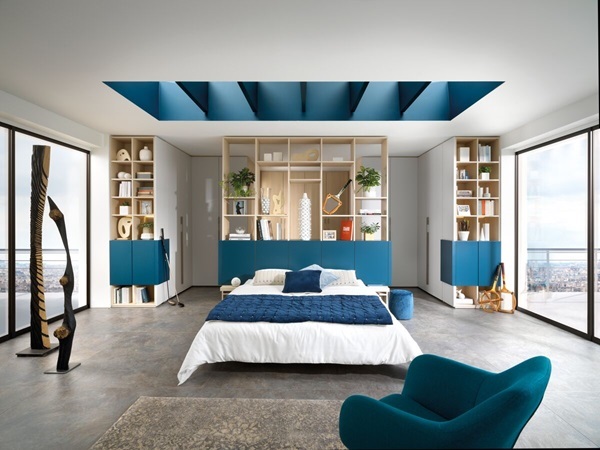 On the current marketplace, he added: "We introduced new ranges for a wider variety of budgets during the pandemic, and they have proved popular. There's obviously been a large increase in home office sales through the last three years too.
"But this is a long-term trend of sales increases. We've grown our customer base consistently, both through the home-working boom of the lockdowns and since then as well."
In May, Schmidt reported increased average order values, 19 per cent more website traffic and requests for quotes up by two-thirds year-on-year.
The UK network of showrooms has also grown significantly, with four new showrooms opened in Q1 this year and several more in planning and design stages with scheduled opening dates later this year and in early 2023.
Jean-Michel added: "While the retail market is challenging for many, we've seen conversion rates from enquiry to sale increase, and that's helped grow the number of sales consistently across our network.
"Enquirers are generally more serious now, which means our designers can focus on the right projects and franchisees can deliver the exceptional service that Schmidt is renowned for."
Jean-Michel is convinced that the Schmidt franchise model is also advantageous in the current economic conditions.
He explained: "Our showrooms require few staff and no stock holding, as all our interiors are built to order and shipped direct to the customer.
"We look forward to helping our franchisees continue to increase their local market share."