Customer demand is strong for franchise companies operating in the homecare and property maintenance sector. Find out which franchises are in tip-top shape
1. Mr. Electric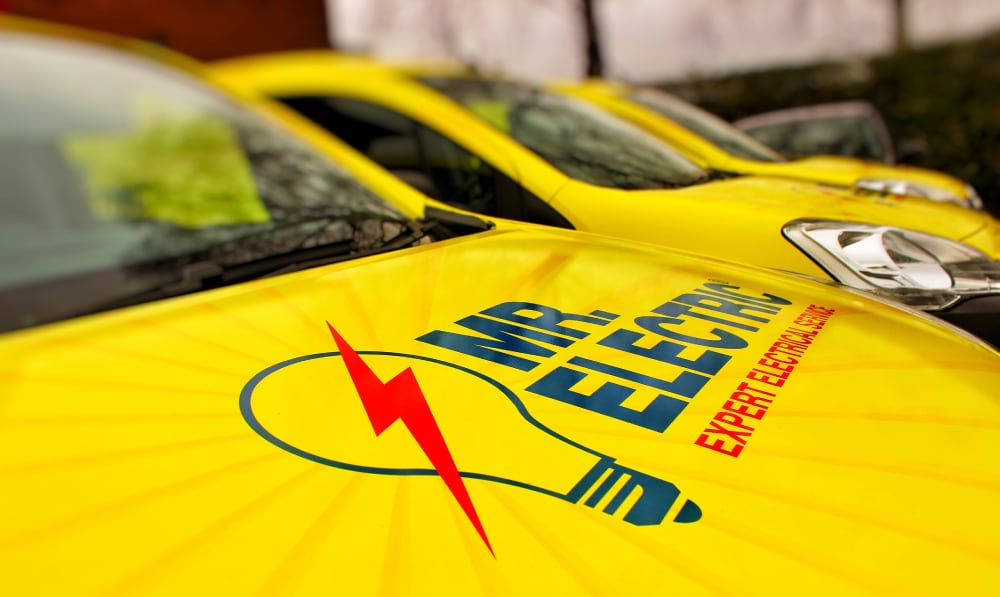 Operating in an industry based on necessity not desire, Mr. Electric works hard to ensure it remains a leader in the electrical sector and is the premium, go-to provider for electrical installations, repairs and maintenance.
Franchisees have a support network not only based in the UK, but also Europe and the USA, as the business is part of The Dwyer Group. Franchisees benefit from the multitude of knowledge and experience the worldwide team can provide to help grow their businesses and provide a springboard to success.
Whether you're an experienced trade professional or ambitious entrepreneur, the Mr. Electric business model can support your success within the electrical services industry.
What you need to know
Investment level:
£24,970
What you get:
exclusive territory; full training; ongoing support for marketing, local PR and operations; dedicated franchise consultant; branded and printed resources; assistance with recruitment; annual conference; personal website; search engine optimisation and pay-per-click support; ongoing development and business coaching.
2. Greensleeves
Greensleeves is one of the oldest and largest lawn treatment providers nationwide, recognised for delivering high-quality, affordable lawn care services.
Based on its extensive knowledge and understanding of lawns, you will be trained to the highest-standards to run your own multi-van management franchise.
The Greensleeves opportunity offers you all the expert training and support you need – from starting your new Greensleeves business to building and maintaining it for your long-term success.
Greensleeves also helps you grow your customer base, with a bespoke database and proven marketing techniques, allowing you to deliver high-quality, affordable lawn care services.
"The initial support and training were excellent and the ongoing support is there for you, but not invasive. David Truby and the team have been great and are passionate and professional," says Lincolnshire franchisee David Mason.
What you need to know
Investment level:
Franchise start-up package is available from £26,950
What you get:
Full high-quality equipment package; deposit on a suitable van; tailored marketing launch; tailored website and internet for PPC and SEO marketing; an exclusive postcode territory with fantastic potential; proven business model; complete business support, all year round, including business and financial planning and a comprehensive bespoke administrative software.
3. Granite & TREND Transformations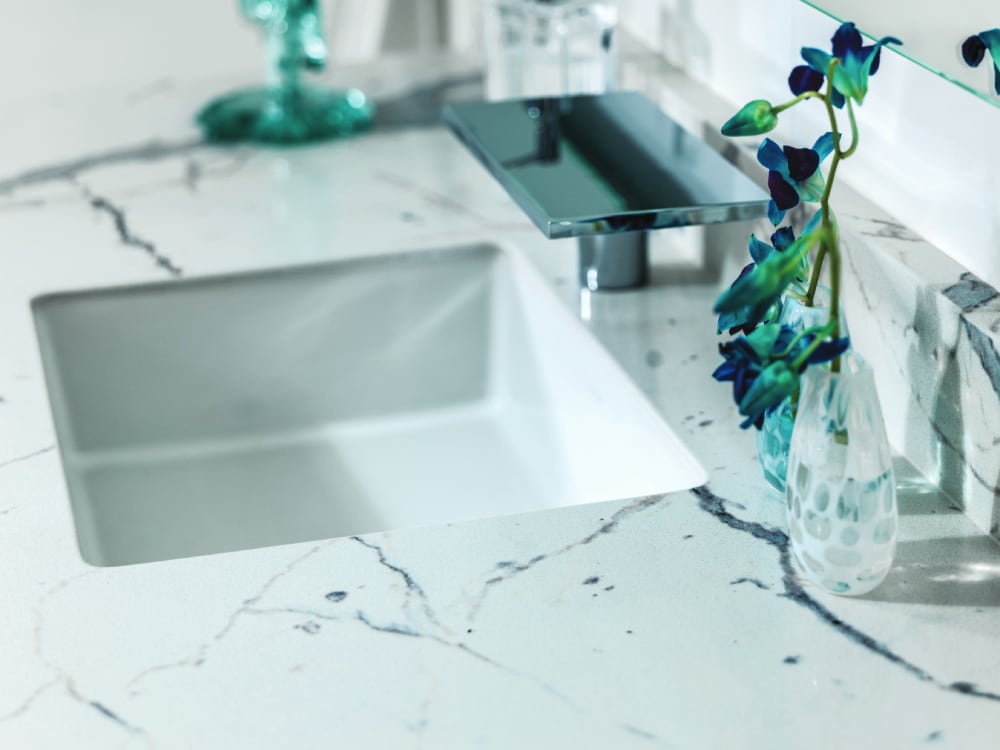 Granite & TREND Transformations is the franchise that brings affordable luxury to life. Whether it be your kitchen, bathroom or commercial space, it has everything you need to design your ultimate dream space.
A full-service home and business renovation franchise, the company offers an impressive selection of stylish, luxurious and elegant surfaces - all at reasonable prices.
Granite & TREND Transformations has recently rebranded to reflect its new product range, which includes Orsoni mosaic tiles and top-quality quartz, granite, recycled glass and cabinet replacement materials.
Franchise owners come from many different backgrounds and renovation experience is not required. What matters is that you're passionate, self-motivated, enjoy working with people and ready for a positive career change.
What you need to know
Investment level:
£30,000
WHAT YOU GET:
comprehensive training programme, which includes time at TREND Transformations' headquarters and on-site during your showroom build, plus at least two weeks' field training following launch; national and international conventions; educational webinars; online marketing support; PR services.
4. Dream doors
Before joining kitchen facelift retailer Dream Doors and launching his franchise in Swansea, Lavine Jones (pictured) held several lucrative positions for high street brands, working his way up to become an operations director for O2.
But while he thrived on responsibility and appreciated the financial rewards on offer, he never felt fulfilled in his career. That changed when he decided to open his own Dream Doors franchise.
"I could instantly see the value in the Dream Doors service, as well as the potential prospects for a franchisee," Lavine says. "The fact customers could save up to 40 per cent is a big deal.
"As soon as I met Troy Tappenden, Dream Doors' founder and managing director, I knew this was the company I wanted to invest in. His passion for the brand is infectious.
"There were no opportunities in Cardiff when I approached Dream Doors. The nearest available territory was in Swansea. But I believed so much in this business that I was prepared to travel and that belief has paid off.
"The benefits of being able to work with my wife and see more of my kids than I ever did when I was employed far outweigh the hassles of the commute.
"My advice to anyone starting out in a franchise is to be patient and prepared to put a huge amount of time and effort in. You'll need to be humble at times too and willing to change the way you work. Do that and you could have a fun, rewarding and lucrative business of your own."
What you need to know
Investment level:
£30,000
What you get:
full training; initial and ongoing support; launch marketing materials; design software; vehicle livery; stationery; uniforms; operations manual.
5. GutterPRO
House gutters need clearing, otherwise leaves, nests and other debris block them. And that's what GutterPRO does - clears domestic gutters, keeping rainwater flowing the way it's meant to.
Long carbon fibre poles and powerful vacuums get the job done quickly and safely, while smart uniforms, professional marketing and a booking app give the brand a competitive edge.
GutterPRO franchisees generate profit from their first month of trading and first year earnings can be over £20,000. In year five, this figure could rise to over £50,000.
The company's '£5,000, 3 month Turnover Guarantee' provides peace of mind for new franchisees. Simply put, if a new franchisee does not generate £5,000 over three months, GutterPRO will 'top them up'.
The company has a strong franchise pedigree, with one of its founders having served as a British Franchise Association board member.
What you need to know
Investment level:
£9,850
What you get:
Full training; initial and ongoing support; marketing assistance; uniforms.
6. ColourFence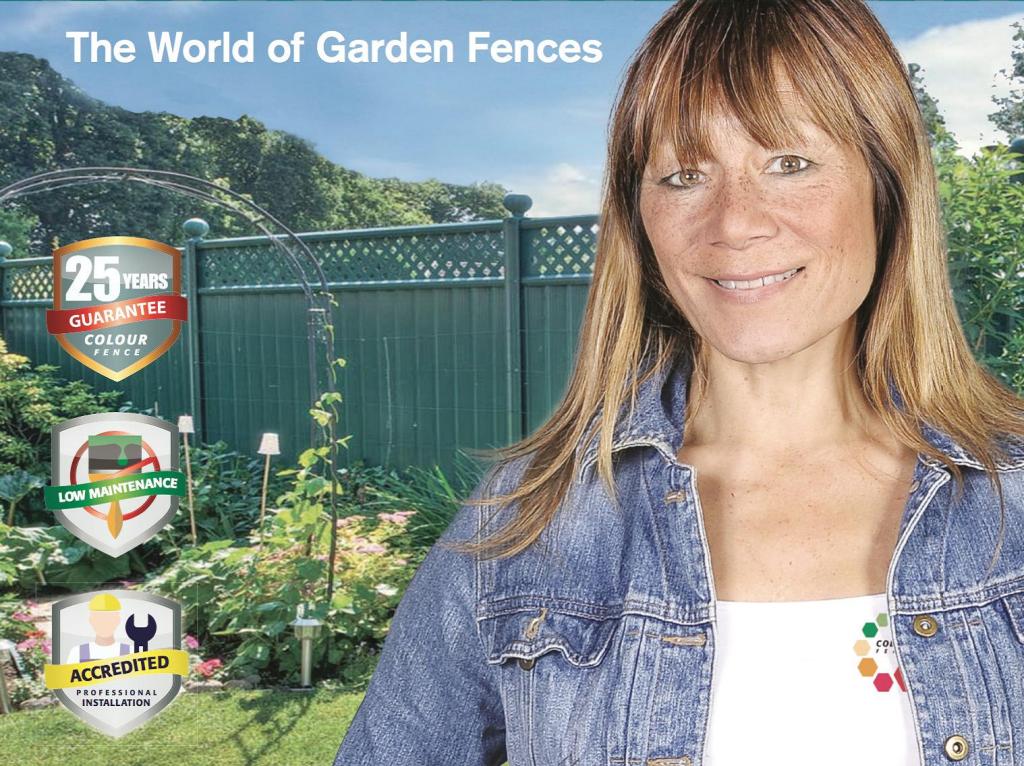 Utilising a low overhead model, this garden fencing franchise can be run from home.
With a 40-plus year track record in Australia, Colourfence's weatherproof and fit-and-forget fencing has been endorsed by designer and home improvement shows star Anna Ryder Richardson.
Anna admits to wasting countless days and a small fortune trying to maintain a tired old wooden fence. For her, there was only one alternative.
"I believe Colourfence is the best general purpose fencing product on the market today," Anna says. "It's virtually maintenance free, guaranteed and professionally installed for total peace of mind."
Colourfence is a manufacturer that has chosen franchising to distribute its products. Franchisees don't need any previous experience in fencing or sales and there are territories available throughout the UK.
What you need to know
Investment level:
£20,000
What you get:
protected territory; full training; samples; stationery; clothing; national advertising; local marketing launch worth in excess of £5,000.
7. Drain Doctor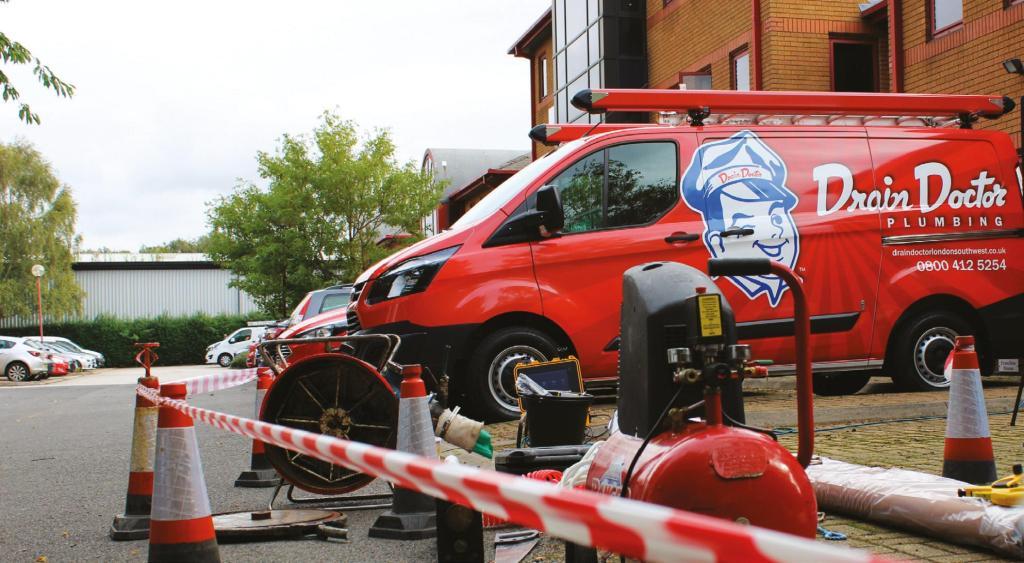 Everyone needs the services of a reliable, trustworthy plumber at some point - and that's exactly what Drain Doctor is renowned for. Drain Doctor is also a plumbing and drainage franchise with a difference.
The company's franchisees benefit from the backing of a familiar, household brand that's known for its excellent workmanship and remembered for the world-class service it provides.
In addition to local marketing activity and working alongside existing franchisees, you will have access to a number of national accounts and guaranteed leads.
As the network continues to grow, more people are realising they can trust all their plumbing and drainage needs to the professional 'problem solvers' at Drain Doctor.
What you need to know
Investment level:
£35,000
WHAT YOU GET:
exclusive territory; full training; ongoing support for marketing, local PR and operations; dedicated franchise consultant; branded and printed resources; assistance with recruitment; annual conference; personal website; search engine optimisation and pay-per-click support; ongoing development and business coaching.
8. Wilkins Chimney Sweep
Wilkins Chimney Sweep began trading in 1895. Today it operates as a low cost, van-based franchise catering for the large number of people who require chimney sweeping on a regular basis.
Potential franchisees should consider the fact there are always annual repeat customers, as everyone is required to keep their chimneys clean in order for them to be safe. There's no 'hard sell' necessary, with jobs driven primarily through referral and promotion.
In addition, the business' pay-on-theday model means it's almost entirely debt free.
Company owners Peter and Louise Harris are cited by many franchisees as being well liked and trusted and Wilkins Chimney Sweep - the only British Franchise Association accredited chimney sweep operation - makes sure all sweeps are police checked.
Louise says: "Chimney sweeping may not be the most glamorous work, but it's good, honest graft that's perfect for someone who enjoys meeting members of the public, is both practical and business minded and doesn't mind getting a bit grubby."
What you need to know
Investment level:
£5,500
What you get
: full practical and office-based training; postcode territory of approximately 100,000 individuals; operations manual; professional accreditation; full set of equipment; branded uniform; marketing package, including PR.
9. Shuttercraft
With 46 per cent year on year growth in 2016, it's no wonder Shuttercraft is one of the UK's leading suppliers of premium quality wooden window shutters.
The franchise network takes advantage of a market that's still in its early stages of growth. The fact shutters make such a dramatic impact both inside and outside of properties has helped some Shuttercraft franchisees generate up to 50 per cent of their work through repeat business or referrals.
Shuttercraft has invested heavily in new branding, including websites, marketing, customer relationship management systems, expert personnel and industry-leading training. This investment was made so that the network can grow faster and stronger, quicker.
A management franchise, franchisees employ fitters to install made to measure shutters. The business offers high potential profits, a healthy cash flow and low overheads, which means the earning potential is significant compared to the capital investment.
What you need to know
Investment level:
£25,000.
What you get:
induction and ongoing training; full support; protected territory; market research and product development; marketing assistance; website; stationery; leaflets.