Four female entrepreneurs tell us why they went down the franchise route to business ownership and why women, specifically, make fantastic franchisees
According to the 2018 bfa NatWest franchise survey, the number of females opting to invest in a franchise has risen by 20 per cent in recent years. With the ongoing demand for workplace equality, there's no wonder more women than ever are paving their own career paths by opting to invest in a franchise.
Keep up to date with the latest What Franchise News sent straight to your inbox. Sign up here.
Some of the many benefits of a franchise include the opportunity to develop a better work-life balance and career aspirations that don't rely on the routine of a standard nine-to-five. But contrary to popular belief, these aren't the sole reasons why thousands of women start their own franchise businesses every year. With International Women's Day just around the corner, we've spoken with four female entrepreneurs about why they think franchising is appealing to more women than ever, and why women, specifically, make fantastic franchisees.
No more glass ceiling
Hannah James was barely making ends meet as a part-time teacher before investing in her Stagecoach Performing Arts franchise. Five years on, she runs three separate territories, teaching over 350 children every week. She says one of the best things about being a franchisee is the earning potential – especially having left the notoriously low-paid, generally female-dominated mainstream education industry.
"In 2015, my husband left me, when my son was only 18 months old," says Hannah. "It was hard – I became a single parent overnight. I invested in a Stagecoach franchise because I wanted to build a better life for myself and my little boy. I took on Stagecoach Wolverhampton in August 2017. In September 2019, I purchased a second territory – Stagecoach Dudley. This has also flourished, and I am now in the process of buying my third territory.
"Through running my own business, I'm able to have a nice car, fun holidays and I've just set up a pension. I have a lifestyle now, instead of a life. In comparison to working as a freelance teacher, suddenly I've got a very comfortable income. Stagecoach has given me an inner confidence and made me hungry for success. From being a single mum with a toddler and working three part-time jobs, to a full-time business woman with a new partner and a lovely son. I'm proud I can make an impact on so many people – my students, teachers and my family."
Overcoming my self-doubt
Emma Ryan spent more than 20 years working in blue-chip organisations. She had always dreamed of being her own boss but the fear of going it alone continually discouraged her. Upon finding franchising, Emma discovered it was possible to start her own business with a wealth of knowledge and support at her disposal. It was enough for her to make the leap. She launched her Poppies franchise in Stockport in March 2012 and nearly 10 years later, the only thing she asks herself is: "Why didn't I do it sooner?"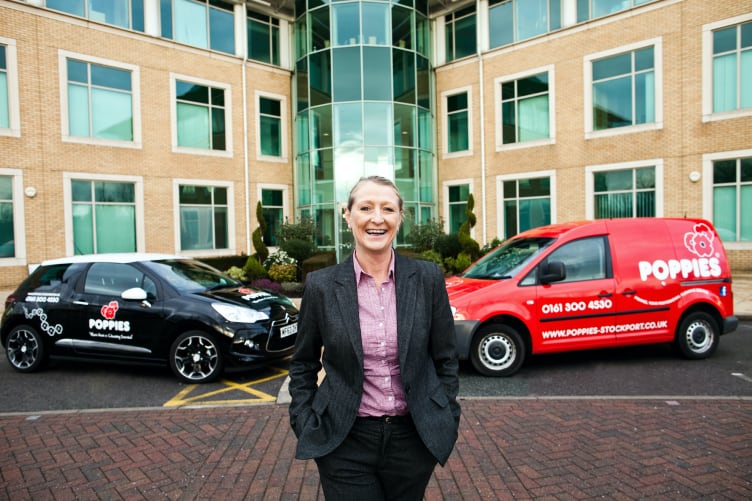 "As women, we often doubt ourselves and talk ourselves out of situations very easily," Emma explains. "Although I'd always wanted to be my own boss, when I was looking to start my own business, I didn't have the confidence to do it alone. I required security, something I'd had in my previous career and franchising offered that in bucketloads.
"Whilst Poppies stood out to me as an established brand with real heritage, I could see the appeal of franchising in general. Women tend to have the right skills to run a business, but a lack of confidence seems to get in the way. A franchise offered me the perfect opportunity to work with the skillset I already had, whilst the franchise model supported the rest. Looking back now, it's definitely something I wish I'd done sooner. My Poppies franchise has given me a fulfilled lifestyle, allowed me to make a successful business and turned my dream into a reality – what more could I want?"
PACK & SEND delivers for my family
A single mum-of-two, Deborah Dudley was looking for a business which could deliver a good income for her family without restricting the time she could spend with them. Having always dreamt of owning her own business, it was the extra support from the franchisor that appealed the most and, in October 2014, she opened PACK & SEND in Salford Quays.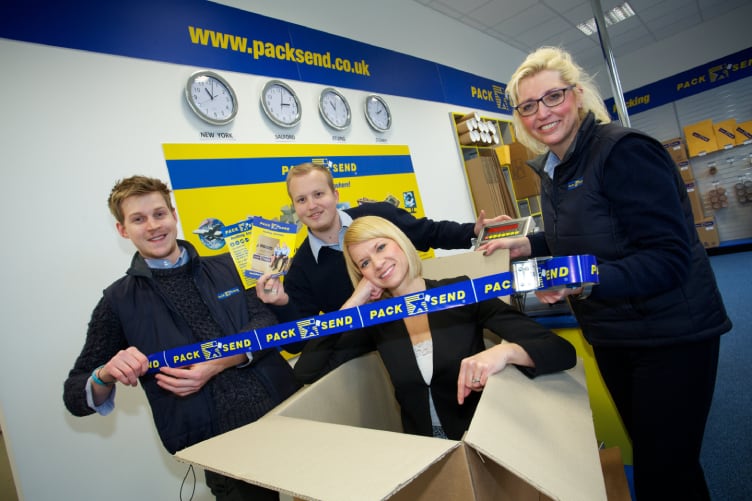 Deborah says: "My children were the main motivation behind investing in a franchise. I'm constantly inspired by Brogan and Ryan – I wanted to create something for their future. It was always my passion to run my own business and raising two children as a single parent did limit my flexibility and freedom to do that. The timing was particularly important as Ryan is disabled and has autism, so I waited until they were both a bit older before I pursued my dream. Choosing a franchise rather than starting a business from scratch was perfect. I was still creating a business but on the back of the PACK & SEND established brand.
"For women, I think their career is governed by having children and the timing of that. Gone are the days when women are the second-class citizen and there is no reason why women can't launch, manage and lead a successful business. In the modern world, there really shouldn't be any obstacles in the way."
Playing to your strengths
Ana Pindoria is the owner of business coaching and mentoring firm, Hi-Juice. A former franchisee with world-renowned education giant Kip McGrath, Ana's success saw her awarded the master franchise rights for the brand in the East of England and London. Today, she utilises her extensive real-life experience to help new and existing business owners achieve their vision for success. Ana is clear on the benefits of franchising for women everywhere.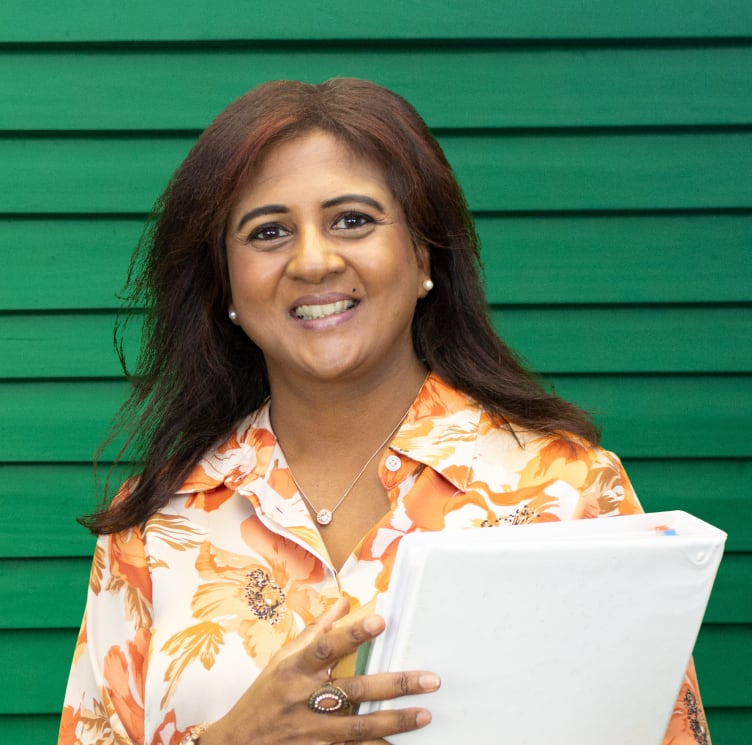 "Franchising is a great vehicle into business ownership for women because, more often than not, they lack the self-confidence to go it alone," she says. "By offering a proven model, a franchise encourages and empowers women to realise they can do it and do it exceptionally well. Franchising can amplify some of the most ingrained skillsets that women possess – we tend to be process-driven, are often used to juggling many different tasks at a time, can lead with both heart and mind, and collaborate with others well. Women are also inherently more emotional, and I think it's a valuable asset in business.
"As a business coach, I often help women to bring their personal strengths into their franchise; things that they might not always realise are crucial for growth and revenue generation. There's also a plethora of support available to female franchisees, both internally from their franchisor and externally from those who have paved the way before them. Women are able to capitalise on this by being more willing to ask for help and act on the advice they receive. A recipe for a profitable and rewarding business."
If you're an aspiring businesswoman with dreams of a better work-life balance or financial freedom for your family, then International Women's Day might just be the perfect day to find out more about franchising.