The information you submit via our enquiry form is shared only with the franchise business(es) that you have selected.
The franchise business will contact you by means of email and/ or telephone only to the email address and phone number you have provided.
By submitting the enquiry form you are consenting to send your personal information to the selected franchise business.
You also agree to receive further newsletter email marketing from What Franchise.
Close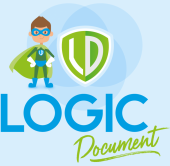 Logic Document
Provides data protection solutions for leading worldwide brands
Minimum Investment
£18,950
Business Type
Business & Professional Services
Franchise Fees
25% of turnover, however, no royalty payments for the first 6 months
Expected Revenue After 2 Years
In excess of £100,000 in year 2
In Brief
Logic Document is offering an early adopter price of £15,000 for its first five franchisees
About Logic Document
Logic Document is a unique franchise opportunity. The business has been a labour of love for its founder Steve Beckett. Established in 2010, the company has developed from a small business to a global market consultancy within the data law sector, covering areas from the UK, North America, Canada, Brazil and European countries. The business is expanding even further in 2021 to Australia.
The company provides data protection solutions for leading worldwide brands offering services ranging from secure records management, data law consultancy to supplying data protection officers to compliance teams. It also offers bespoke services tailored to the customer's needs. This is unique in its process and allows Logic Document to integrate its applications seamlessly into daily operations.
How does the Logic Document franchise model work?
As a franchisee, you will be establishing relationships with businesses in your territory. Logic Document's unique "collaboration bubble" process will help you identify those businesses that require help in ensuring that they and their staff are data law compliant. Once that need has been established using Logic Document's unique suite of clinically developed data processes and tool kits, you can ensure that the data collected, received and managed is done so proficiently.
How much does a Logic Document franchise cost?
The minimum investment is £18,950. However, Logic Document is offering an early adopter price of £15,000 for its first five franchisees.
What attributes is Logic Document looking for in its franchisees?
Logic Document is looking for energetic and committed people who can hit the ground running from day one. You will need the type of personality that can work as part of a team, the ability to talk to clients at every level and be a good relationship builder. You will need to be able to stay composed when things get busy and to adapt to different types of clients in many market sectors.
What training and support does Logic Document provide its franchisees?
Logic Document wants you to be successful from the very start so you will receive comprehensive training during the first 30 days of your franchise. This will continue throughout the term of the franchise agreement.
What locations or territories is Logic Document looking to operate in?
Territories are available across the UK. Please fill out the form on this page to enquire.
What are the franchise terms of agreement and renewal?

It is a five-year term with an option to renew.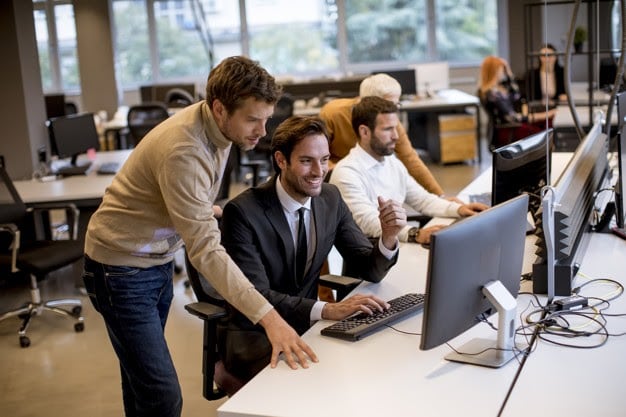 How in demand is Logic Document's services?
GDPR and data law is an ever-changing world and businesses that fall foul to the law face huge financial penalties. Logic Document's service is in constant demand and provides such businesses with the peace of mind to know that they are data compliant.
How do I start setting up my own Logic Document franchise?
To find out more, or to request further information on franchising with Logic Document, complete the form below and click on the 'Request Free Information' button now.

Request Free Information
Send a free enquiry to Logic Document for further information!
Enquire into this franchise today