The information you submit via our enquiry form is shared only with the franchise business(es) that you have selected.
The franchise business will contact you by means of email and/ or telephone only to the email address and phone number you have provided.
By submitting the enquiry form you are consenting to send your personal information to the selected franchise business.
You also agree to receive further newsletter email marketing from What Franchise.
Close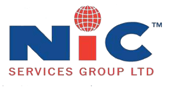 NIC Services Group
NIC Services Group is one of the UK's leading providers of facilities management services through a franchise network
Minimum Investment
£20,000
Expected Revenue After 2 Years
N/A
About NIC Services Group
NIC Services Group is one of the UK's leading providers of facilities management services through a franchise network. The company has been involved in the commercial cleaning sector for over 50 years and has over 20 years of franchising experience.
Managing director John Pinnick was the company's first ever UK franchisee, when NIC Services Group opened its pilot franchise in 1995. Today, the company has a network of 30-plus franchisees across the UK.
NIC Services Group is a full member of the British Franchise Association.
How does the NIC Services Group franchise model work?
This company's franchisees are not cleaners - they are individuals who manage and build an efficient commercial cleaning and support services business for themselves with the support and ongoing guidance of the franchisor through their team of business development managers.
With a senior management team who has over 150 years of combined industry experience, NIC says it has the knowledge and experience to make every one of its franchisees a success.
The business can be run either from home or a suitable office and NIC Services Group franchisees receive guidance with generating appointments and assistance with quoting and winning business.
Would-be franchisees can choose from three investment options: £20,000, £30,000 and £55,000. Each level of investment provides candidates with a comprehensive level of training and support.
Franchisees investing either £30,000 or £55,000 qualify for a lower management service fee, details of which are disclosed during NIC Services Group's recruitment process. A particularly attractive aspect of these two packages is that franchisees are guaranteed a minimum gross profit in their first year of trading.
NIC Services Group is looking to recruit franchisees who have strong people skills, as managing a team is a huge part of the business. They should also be motivated, with a desire to run a successful franchise.
NIC Services Group says it has good relationships with the franchise departments at NatWest, Lloyds and HSBC, who look favourably on applications for finance from candidates.
What locations or territories are NIC Services Group looking to operate in?
The company has franchise opportunities available throughout the UK.
Why is an NIC Services Group franchise a good investment?
With this business, there's the potential for rapid growth and a huge market potential. NIC Services Group also guarantees franchises a minimum year one gross profit, subject to investment level.
In addition, a number of market conditions make an investment in an NIC Services Group franchise a sound one:
• The commercial cleaning sector, which has an annual spend of over £8.8bn and growing every year, is virtually recession-proof, as commercial buildings need cleaning on a regular basis - many every day.
• There are plenty of potential customers to target, both in the private and public sectors.
• As an NIC Services Group franchise can be operated from home, overheads are low and profits can be significant. NIC Services Group says it has franchisees who have turned over in excess of £250,000 in their first year.
• Once a contract has been secured and an excellent service delivered, the chances of repeat business are high. There are also opportunities to provide customers with additional services.
Where in the UK is the NIC Services Group franchise based?
The company's head office is in Leeds, Yorkshire.
What training and support do NIC Services Group franchisees receive?
An extensive training programme is delivered that addresses all aspects of the business.
Initial franchisee training takes place at NIC Services Group's purpose-built training centre in Leeds.
Areas covered in the programme include the different types of cleaning methods, how to effectively establish, run and grow a franchise business, and the best ways to promote an NIC Services Group business and attract and retain clients.
An ongoing support programme is provided through NIC Service Group's business development managers, who are based locally to the franchisee and have regular review meetings with them.
The company's mentoring programme is designed to ensure a franchisee's business is both successful and profitable, while 'back office' support includes payroll, invoicing and credit control functions.
What are the NIC Services Group franchise's terms of agreement and renewal?
The initial franchise agreement lasts for five years, after which franchisees can renew to trade using the NIC Services Group brand and systems subject to agreement from both parties.
How in demand are the services provided by NIC Services Group?
Commercial cleaning is a necessity, which means companies providing such a service are always in demand - particularly businesses such as NIC Services Group, which has a successful track record in the industry.
In addition, the recent and continuing trend towards contracting out the cleaning of offices and other company premises means the commercial cleaning industry - worth around £8.8bn to the UK economy annually - looks set to grow.
How can I get started on setting up my own NIC Services Group business?
The first step is to request an NIC Services Group information pack by clicking the enquiry button found on this page.
If you're still interested in becoming a franchisee, you'll then attend one of the company's informal discovery sessions. Held locally to you, these events are designed to enable franchisees to find out more about the NIC franchise opportunity free of charge and with no strings attached.
They have proved to be an ideal opportunity to learn more about the franchise and will cover such topics as:
• The size of the commercial contract cleaning market in the UK
• The support available
• The earning potential
• The investment options
• The guaranteed minimum gross profit payment in the first 12 months, which is subject to investment level
• The training, both initially and ongoing
• NIC Services Group's proven marketing strategy
• The company's extensive industry experience
• How you can work for yourself, but not by yourself
Once you've confirmed you're a good fit for the network, you'll then decide the amount of money you wish to invest in the franchise.
To find out more or to request further information on franchising with NIC Services Group, click the 'Send Enquiry' button now.

Request Free Information
Send a free enquiry to NIC Services Group for further information!
Enquire into this franchise today