The information you submit via our enquiry form is shared only with the franchise business(es) that you have selected.
The franchise business will contact you by means of email and/ or telephone only to the email address and phone number you have provided.
By submitting the enquiry form you are consenting to send your personal information to the selected franchise business.
You also agree to receive further newsletter email marketing from What Franchise.
Close
Did you know?
Recognition Express Ltd has an expected revenue of £70,000 after 2 years!
Request free information in just 60 seconds!
Take the first step in becoming your own boss!
Recognition Express Ltd
Recognition Express produces branded promotional products for businesses and organisations
Minimum Investment
£9,000
Business Type
Print & Promotional Services
Funding Support
Third Party
Total Investment
£25,000 +VAT
Franchise Fees
£8,000 +VAT
Expected Revenue After 2 Years
£70,000
In Brief
Low start-up costs - work from home with this flexible franchise. Up to 70% funding available from high street banks. Easy to follow established system is introduced on a three-week hands-on training course - personalised website, marketing tools, software and production equipment included. Receive regular income from repeat business – the wide variety of revenue streams includes schools, charities, and corporate contracts.
About Recognition Express Ltd
Recognition Express is a part of the Bardon Group, the UK's leading franchisor group, that encompasses a variety of franchise brands.
Established in 1979, Recognition Express is a long-running and award-winning franchise, that has been operating highly successfully for decades. The business is strictly B2B, and offers a variety of branded promotional products, promotional items, branded clothing, business gifts and corporate gifts for local businesses, schools and other organisations. Recognised by the BFA for its high standards in operating as a franchise, this can be a great opportunity for a keen franchisee looking to start their own business.
Where is Recognition Express based in the UK?
The headquarters for the Recognition Express franchise are based in Coalville, in Leicestershire.
What kind of franchise does Recognition Express offer?
As a Recognition Express franchise is a purely B2B business, you do not need to have a shop or fixed commercial premise to operate from. The business can be run from anywhere, including from your home, providing a very flexible opportunity to set up a business easily. The brand does request that this is run as a full-time business, to ensure success.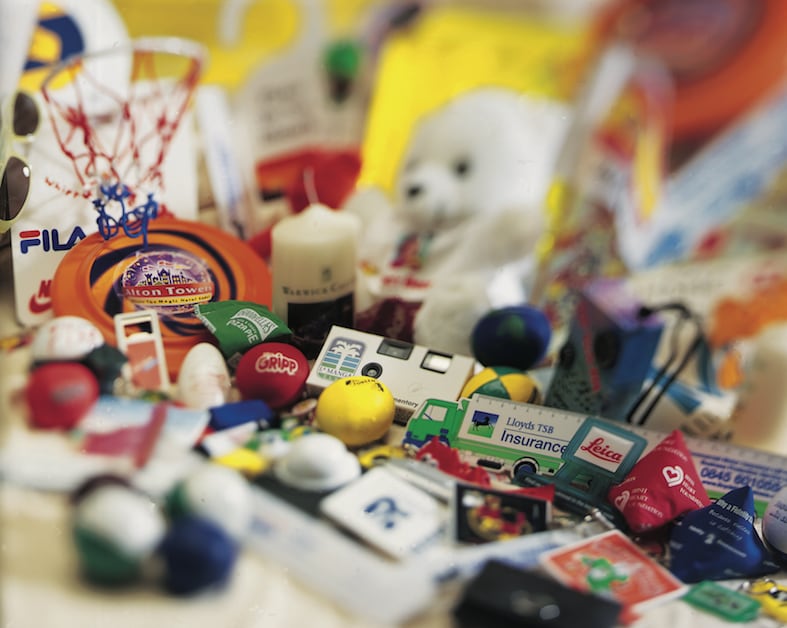 How much does a Recognition Express franchise cost?
To become a Recognition Express franchisee, you'll need to invest a total of £35,000 plus VAT.
This is for a ten-year term, and the agreement is renewable after this period.
Can you get funding for a franchise with Recognition Express?
You may be able to get funding for up to 70 per cent of the total investment amount from most major high street banks, covering up to £24,500 of the franchise cost.
Where can you find a territory for a franchise for sale with Recognition Express?
Territories are available across the UK – for more information on specific geographic territories, please contact Recognition Express directly.
What does the Recognition Express franchise package include?
Recognition Express supply everything you need to set up your business in this industry. The fee covers the cost of initial and ongoing training and equipment – including both the physical hardware required for promotional items manufacture and computer software to improve business administration.
What background or experience do you need to start a franchise with Recognition Express?
You do not need to have prior experience in the promotional merchandising industry before starting a franchise, as the brand will provide you with all relevant training required. To succeed as a franchise owner, however, you must be able to follow an established system, as the brand establishes specific guidelines for all successful franchisees to follow through with. You should also have great interpersonal skills, as the role will involve a high level of engagement with existing and potential customers.
What kind of training do you get with a Recognition Express franchise?
Recognition Express provides a full training package for all franchisees, regardless of background or experience level. You will undergo a three-week hands-on training course, which is held across both headquarters, and on-site at your own business premises. This also includes equipment installation at your site, so that you can be fully trained in your own space, and feel comfortable with the processes involved in producing and selling corporate branded merchandise and corporate recognition products.
Did you know?
Recognition Express Ltd has an expected revenue of £70,000 after 2 years!
Request free information in just 60 seconds!
Take the first step in becoming your own boss!
Following production training, you will also be led through the company's own contact management and appointment generation programmes, and have all the relevant software installed onto your own computer system.
After the initial training period, you will also have continued support and advice, with events and further learning opportunities held through the year. Recognition Express holds an annual New Owner's Meeting as well as a number of regional meetings, giving franchise business owners the chance to network, raise issues and exchange ideas. The company also produces monthly bulletins and communications on products to keep all franchisees up to date, and the head office team are on hand to answer any concerns at all times.
Does Recognition Express help with marketing your franchise?
Once you are fully trained and ready to launch, the franchise team from Recognition Express is on hand to help market and promote your new business, to ensure a successful start. You will be given your own tailored website, as well as provided with extensive marketing collateral to help promote your business.
You'll also be given samples and sales aids at the launch of your business, to help you promote your services more effectively to potential customers. Recognition Express also signs all new franchise owners on to a one-year centralised direct mail programme, to promote the new business, as well as the overall brand. This will include a range of sales templates and marketing materials, including brochures, proposal templates, business cards and more, helping you to start reaching out to prospective customers and grow your business via proven marketing programmes.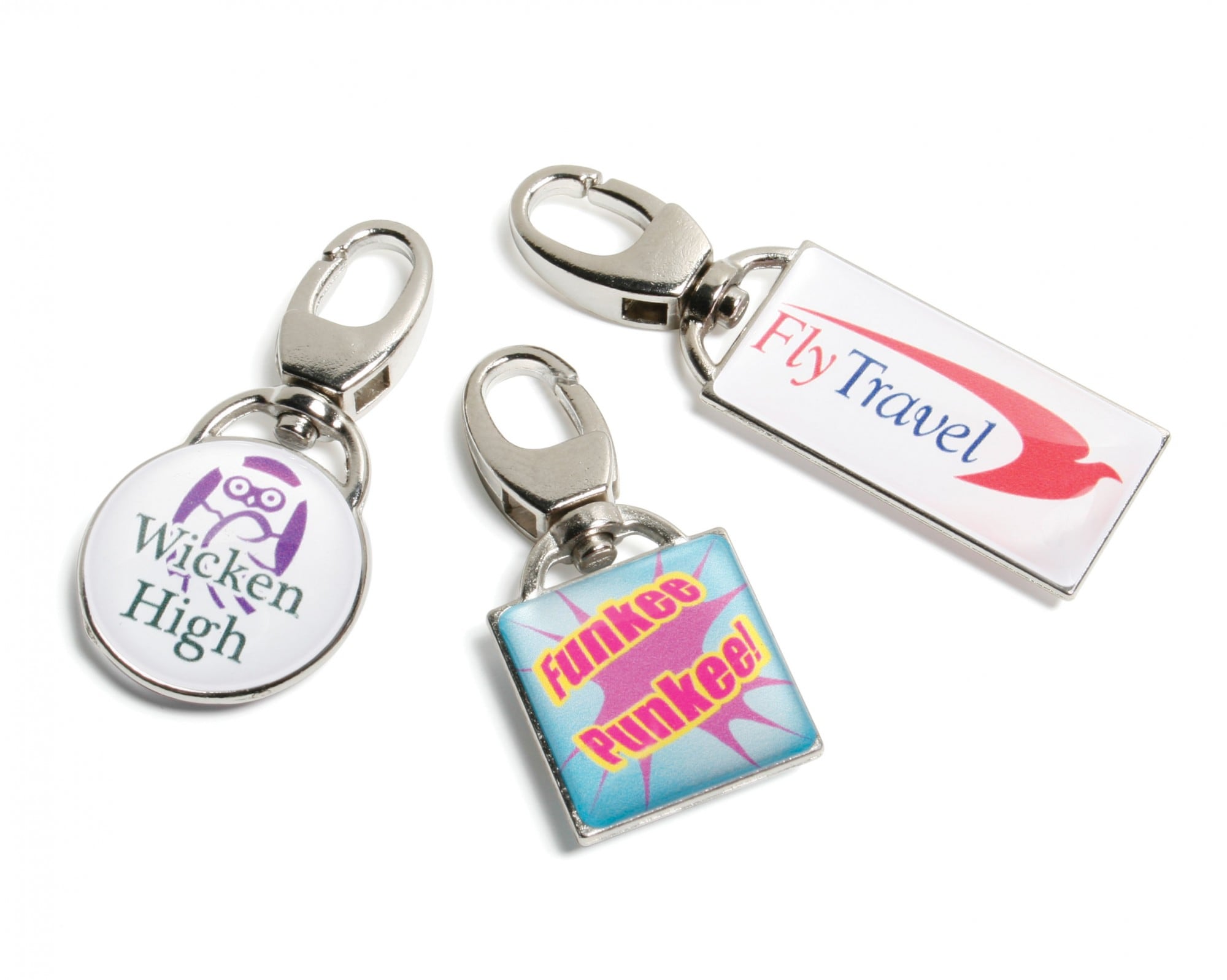 What business opportunities are there with a Recognition Express franchise?
There are tremendous business opportunities available to potential franchise owners with the Recognition Express organisation, which has an extensive team of industry experts. The promotional product market is growing as businesses increasingly recognise the value and power of branded merchandise to communicate their own brand identities, and the market is currently valued at over £3 billion in the UK.
The brand produces a wide range of products, making it an accessible and customisable service for a wide customer base, from schools and colleges to charities, local government, and businesses across the corporate and commercial sectors. This opens up an enormous variety of revenue streams for a franchisee and gives you the option to tailor your services according to your local territory and market.
There is also a high potential of repeat business once customers are established, as the brand's approach values working on building long term relationships with customers, giving franchisees the assurance of a regular income and the ability to grow the business organically.
How to get started on owning your own Recognition Express franchise
To get started with a Recognition Express franchise, you can contact the franchising team to request more information of complete the enquiry form on this page.
Request Free Information
Send a free enquiry to Recognition Express Ltd for further information!
Enquire into this franchise today