For further information on any of the businesses featured, please click here, select the categories you are interested in and find the franchises you wish you know about
1. Ableworld
Since 2008, the country's largest specialist mobility retailer has offered its trusted brand and proven model as a franchise business.
The company and its franchisees are capitalising on the unprecedented growth in the number of elderly people in the UK. The market for mobility equipment is buoyant and growing. For example, take the number of people aged 65 and over - currently 11 million and set to rise by 50 per cent in the next 20 years.
Take the number of people with a disability in the UK. At 9.4 million, this is approximately 18 per cent of the population. Or consider the fact 750,000 people will retire in the next 12 months.
What do these numbers mean? To Ableworld, they represent the potential that exists in this fast growing sector.
As the population ages and people live longer, the need for products to help with mobility or illness increases. Products such as stairlifts, rise-andrecline chairs, mobility scooters and a host of smaller aids to help people live more comfortable and active lives.
Paul Boniface, Ableworld's franchise director, says: "We see franchising as our main engine of growth. By the time we reach our medium term goal of 60-70 retail outlets, at least 70 per cent will be franchisee owned."
What you need to know
Investment level:
£75,000.
What you get:
generous exclusive territory; extensive training; full support; advice on retail property purchase; Help in arranging finance.
Information: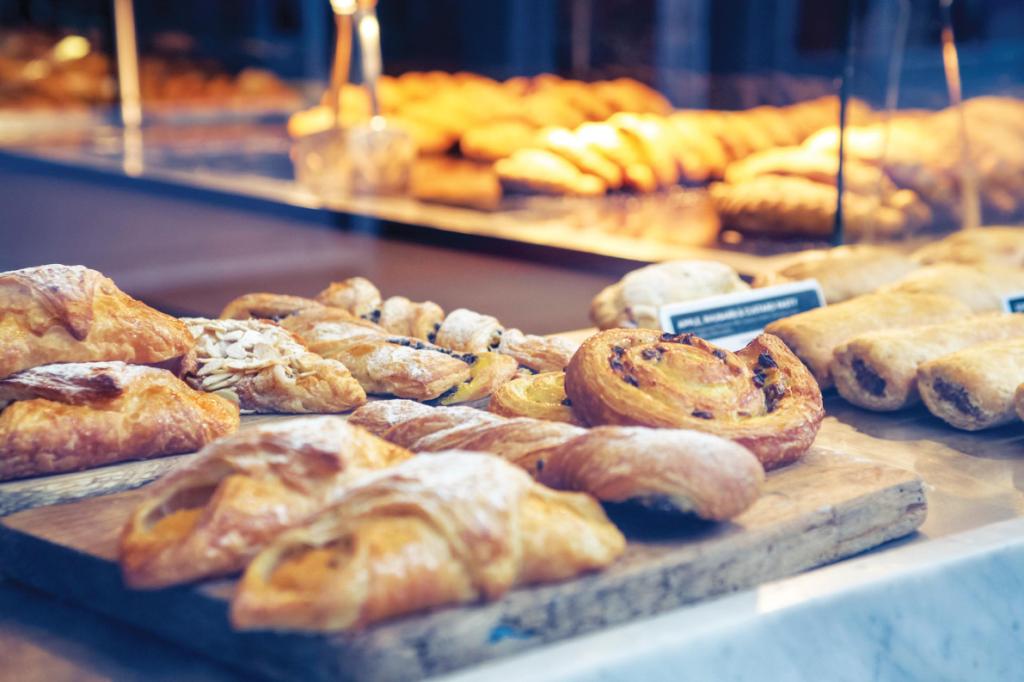 2. bake&TAKE
Are you looking for a scalable franchise that sells hundreds of products people want daily, regardless of the economic climate?
bake&TAKE is a fully self service bakery and coffee shop selling high quality, freshly baked goods and a wide range of regionally focused complementary products. The franchise fills the gap in the market between bakery and sandwich takeaway and large, sit-in coffee shop and patisserie.
The business model is proven, with more than 350 stores thriving all over Northern Europe in a wide range of formats and designs. Bake & Take has large stores and petrol station kiosks in Manchester and London and recently launched the first of its 'inhouse ASDA' branches in Lewisham.
What you need to know
Investment level:
£20,000 (plus VAT), plus fit-out and equipment costs according to the size of the proposed outlet.
What you get:
classroom and in-store training; ongoing business support; staff training programme.
Information:
www.bakeandtake.co.uk/franchise-opportunity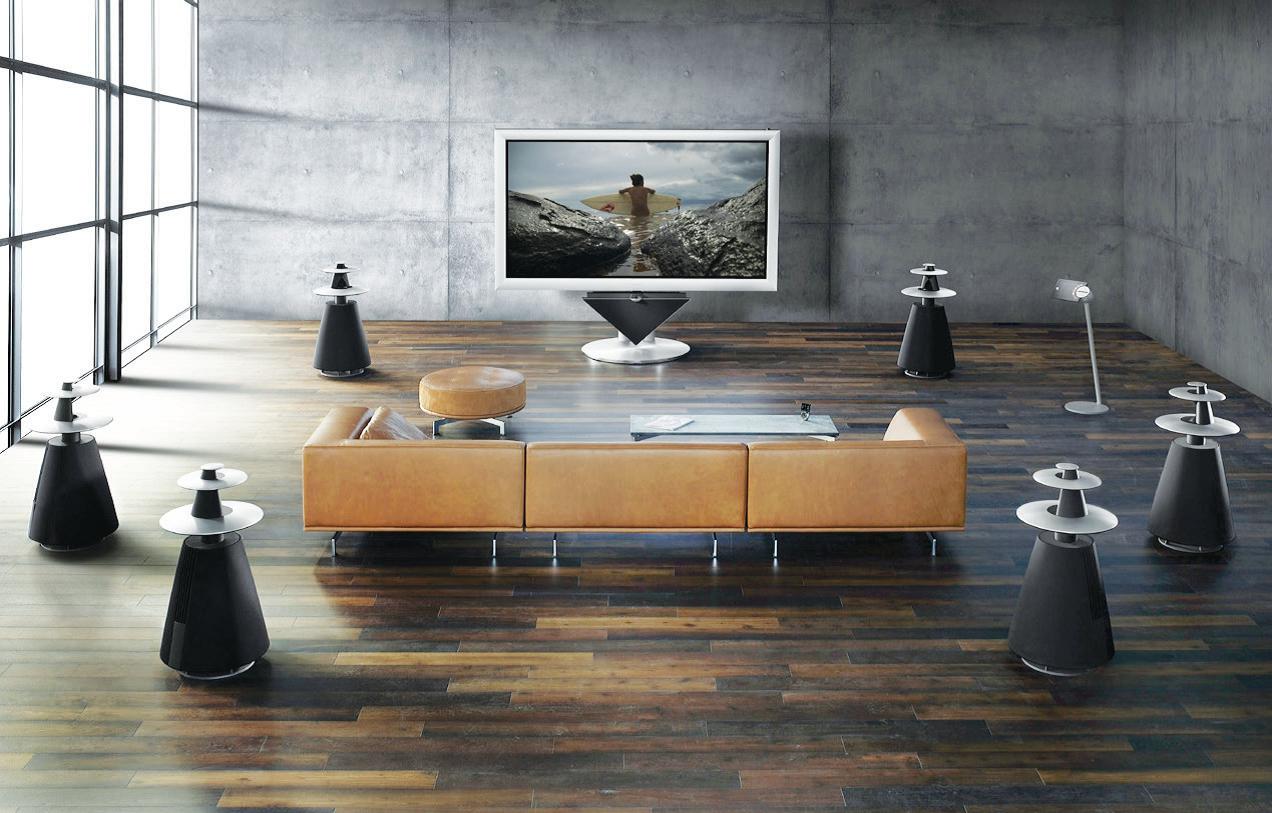 3. Bang & Olufsen
Peter Bang and Svend Olufsen began a modest production of radios in 1925 from the attic of the Olufsen house in Denmark. The dream was to create a brand built on innovation, quality, design and performance.
Today Bang & Olufsen is the world's leading premium audio visual brand, creating products that are synonymous with quality, style, elegance and performance.
With opportunities across the UK, the business is currently looking for retail partners who share a passion for design, technology and innovation. Franchisees can call on an experienced team at any time to help with the day-to-day running of the business, as well as taking advantage of national marketing programmes designed to drive footfall and increase profitability.
They're also assigned a retail area manager, who offers support and advice on business development, staff coaching, marketing and general/ technical sales support.
What you need to know
Investment level:
around £325,200. Up to 50 per cent can be financed by the major high street banks. A personal investment of between £109,000 and £125,000, dependent on location and size, is also required.
What you get:
full training and support; launch and ongoing marketing assistance; access to sales and marketing management systems.
Information: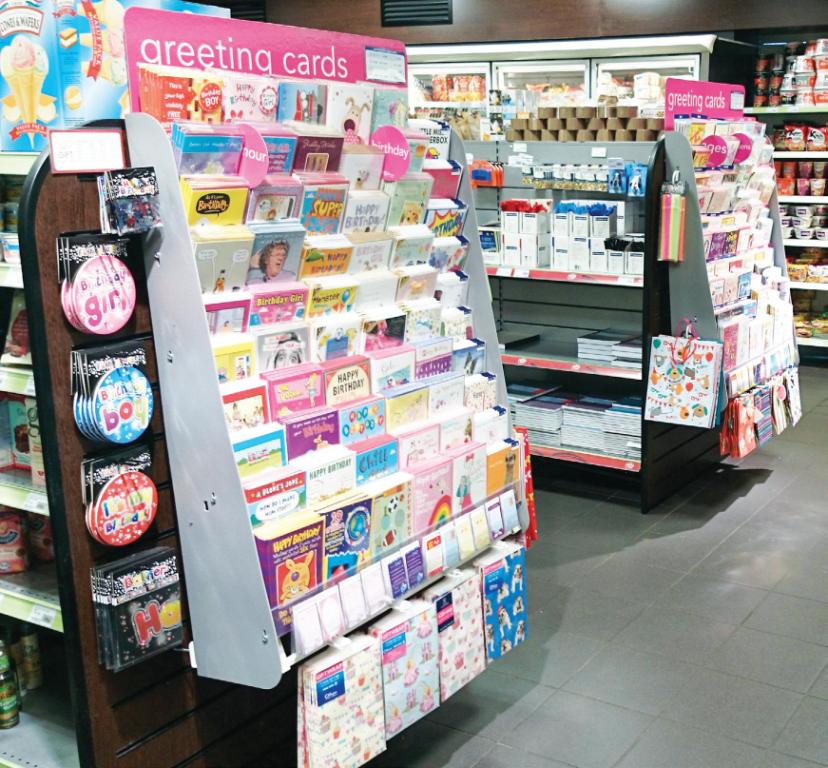 4. Card Connection
A market leader in the UK for the franchised distribution of greeting cards, Card Connection was established in 1992 and has been a full member of the British Franchise Association since 1995.
A large network of franchisees distribute cards and accessories to more than 14,000 retail outlets - from independent retailers to major groups such as BP, Budgens, WH Smith (Motorway), Shell, BWG Spar in Ireland and CJ Lang in Scotland.
Card Connection is part of UK Greetings, a subsidiary of American Greetings Inc, one of the largest greeting card publishers in the world.
The company's business model has enabled hundreds of franchisees to run successful businesses over the past two decades. The business' focus on product development leads the industry and a dedicated full-time head office team of staff manage 100 national retail accounts.
Card Connection's ethos is to support its franchisees, both nationwide and individually, to enable them to run profitable businesses.
What you need to know
Investment level:
only established territories are available for sale, for which you'll need a minimum of £35,000.
What you get:
training course; full on-the-job support; regional meetings.
Information: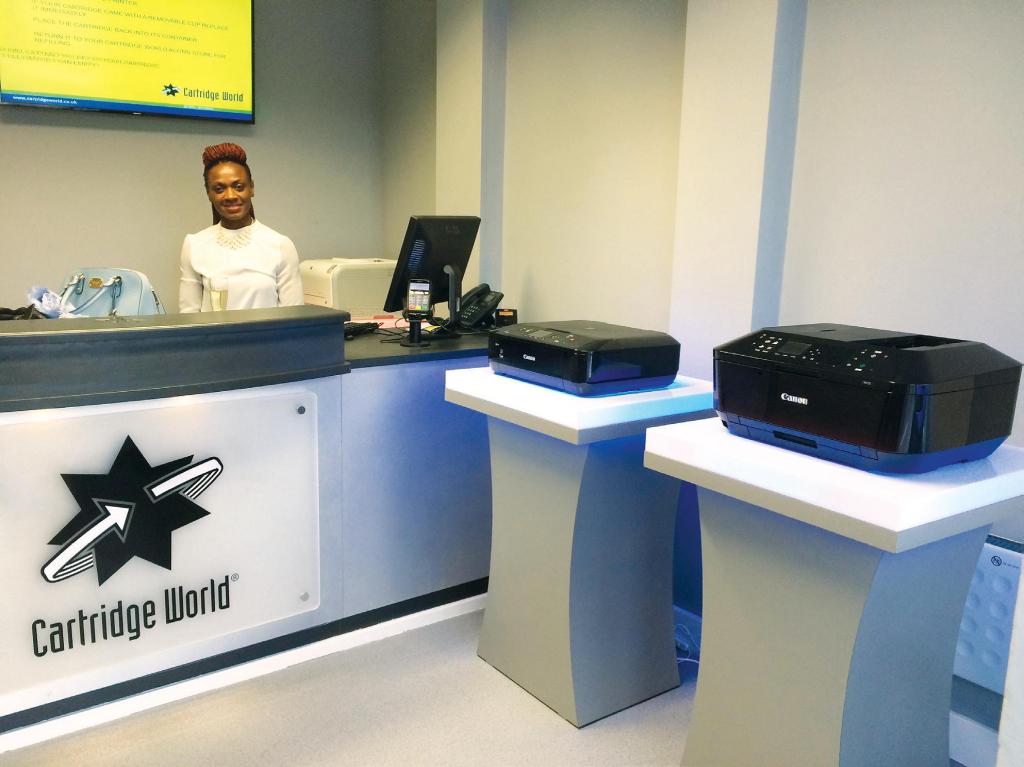 5. Cartridge World
Cartridge World has built its reputation recycling and remanufacturing printer cartridges and laser toners for retail and business customers.
Over the past few years its model has evolved as Cartridge World has recognised a need to change the perception of what it offers to customers and its full capability and place in the market.
Having shifted its focus more towards the lucrative business-tobusiness market, Cartridge World now has a nationwide network of around 120 high street stores and concessions. The B2B market provides franchisees with many opportunities beyond basic cartridge and toner sales, such as managed print service contracts.
Recently Cartridge World introduced a tool that enables franchisees to manage a business customer's printing requirements remotely. Using it means franchisees can provide an automated supply of printer cartridges, paper and ongoing maintenance from the comfort of their stores or offices that deliver significant cost savings.
What you need to know
Investment level:
typical start-up cost is between £30,000- £75,000. Minimum personal investment is £20,000.
What you get:
extensive training; ongoing support provided by key international manufacturers; access to a range of tools and software for purchasing, business management and sales development; exclusive supplier arrangements.
Information: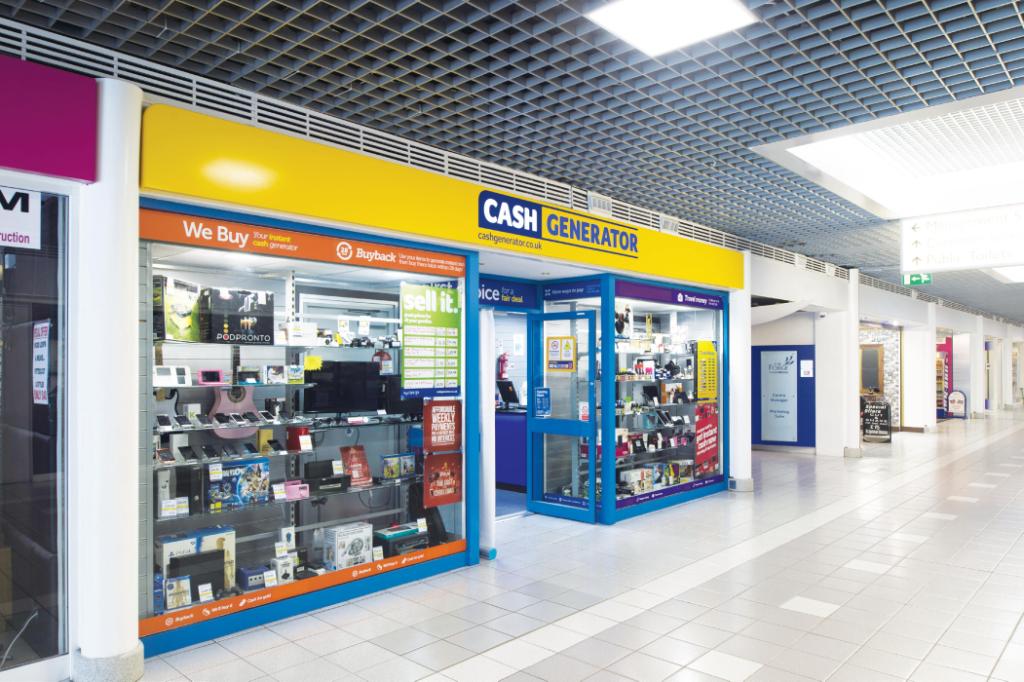 6. Cash Generator
Focused on being the first place customers visit to sell and buy second-hand items, sellers can exchange their items for cash, while discerning buyers can pick up bargains.
Established in 1994, Cash Generator has 121 franchise stores across the UK. As well as regular opportunities to network with fellow franchisees, Cash Generator provides a comprehensive training and support package.
Franchisees benefit from an initial six-week training course, which is a mix of classroom learning at the company's training academy attached to head office in Edinburgh, and in-store training at a location that's convenient for the franchisee.
Once you've opened your store, you'll have a mentor to lean on - someone who's already a successful Cash Generator franchisee. And you'll join a 12-month training academy programme with a targeted and specialised support plan to assist you through your first trading year.
What you need to know
Investment level:
price on application
What you get:
extensive training; full support; access to an experienced mentor; networking opportunities.
Information: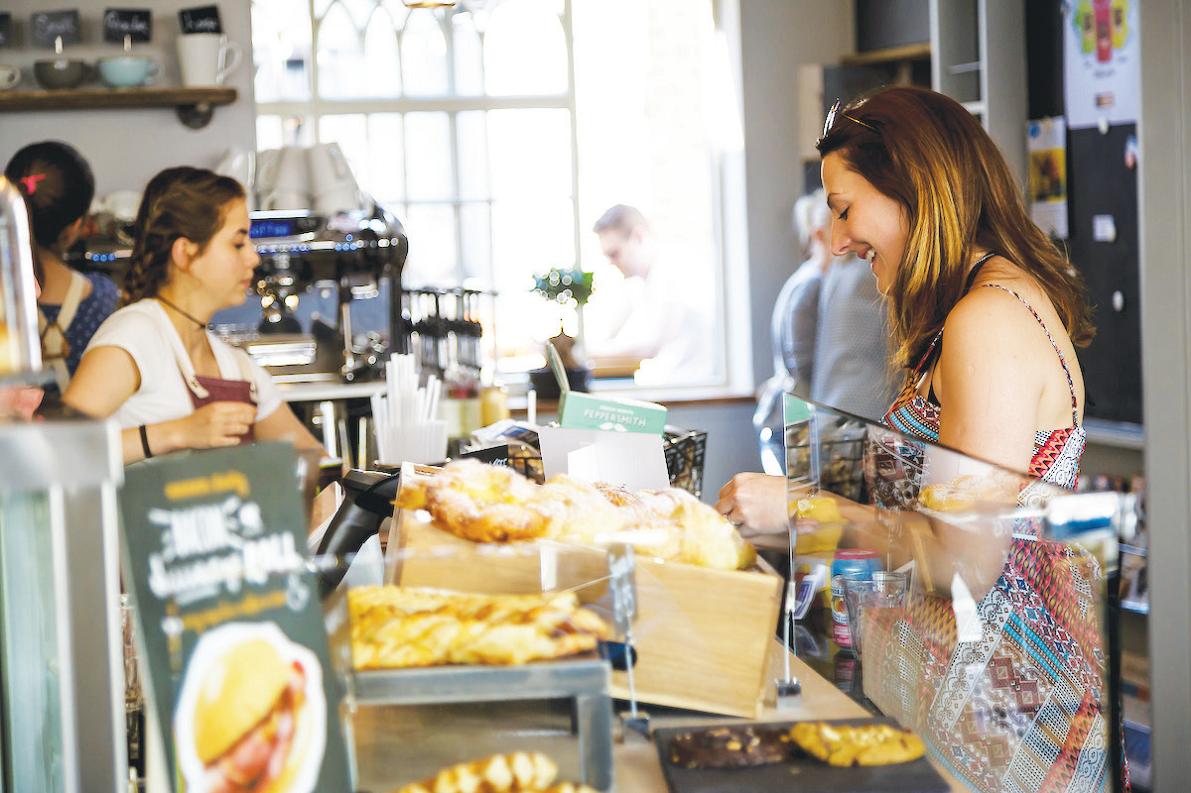 7. Esquires Coffee
Since it was founded in Canada in 1993, Esquires Coffee has become a franchise success story operating in 11 countries, including China, New Zealand, the UK and parts of the Middle East.
With the aim of becoming the world's leading organic and Fairtrade coffee retailer, the key to the brand's success is its localised approach to every market it enters.
Esquires provides a tailor-made solution for every franchisee's needs, including full training, assistance with site selection and procurement, lease negotiation, store design, marketing, recruitment and staff training, while ongoing support is considerable for new franchisees.
Single, multi-store and master license partnerships are available throughout the UK, Ireland and globally.
What you need to know
Investment level:
between £150,000-£265,000, dependent on location and size. Single sites have a franchisee fee of £19,500. Multi-store investors can expect to pay a fee of £12,500 for subsequent sites.
What you get:
full training; initial and ongoing support; assistance with site selection; marketing expertise; help with store design.
Information: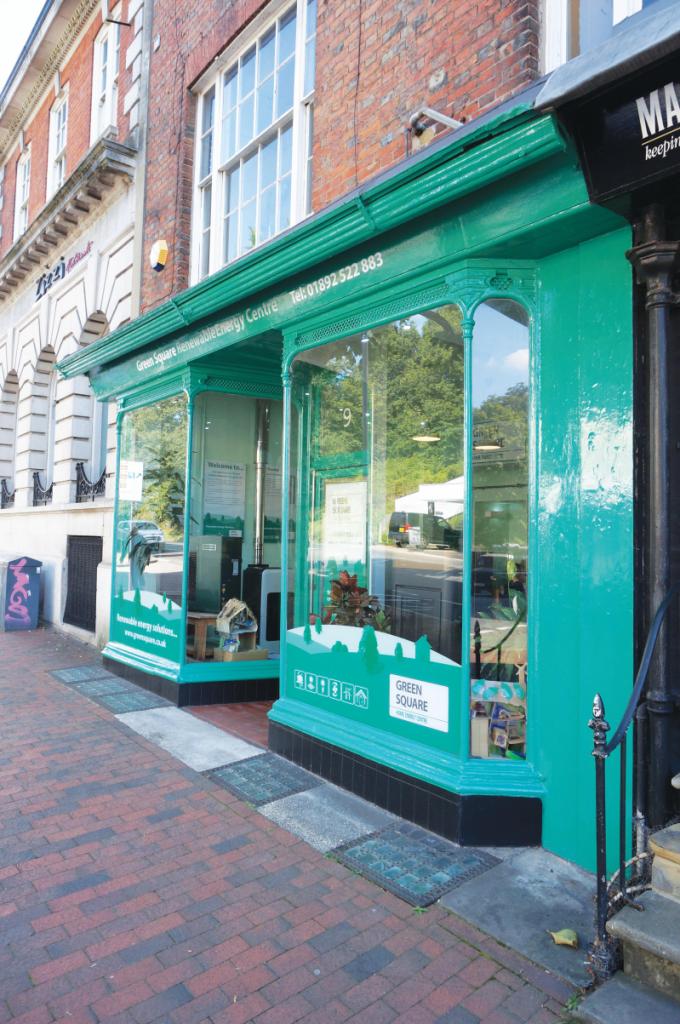 8. Green Square
Green Square provides renewable energy solutions to a wide variety of sectors, including homeowners, small businesses, house builders and architects, as well as some trade installers.
Its franchisees - each operating from a secondary retail site within a protected territory - supply exclusive technologies to help customers reduce their energy bills and impact on the environment.
Green Square's energy and heating industry pedigree go back decades. The franchise is backed by two established companies, including Specflue which, as one of the UK's leading suppliers of flue, chimney and renewable heat solutions, has been successfully serving the UK market since 1992.
Green Square has its own manufacturing division and bespoke design software, all supporting European market leading products, which are exclusive to franchisees. What's more, its bespoke training division is now the largest privately owned renewables training centre in the UK, meaning franchisees don't have to have any renewable industry experience before joining.
What you need to know
Investment level:
£75,000-plus.
What you get:
38 days' technical and business-focused induction training; ongoing training and in-territory support; marketing and PR launch; lead generation and national advertising.
Information: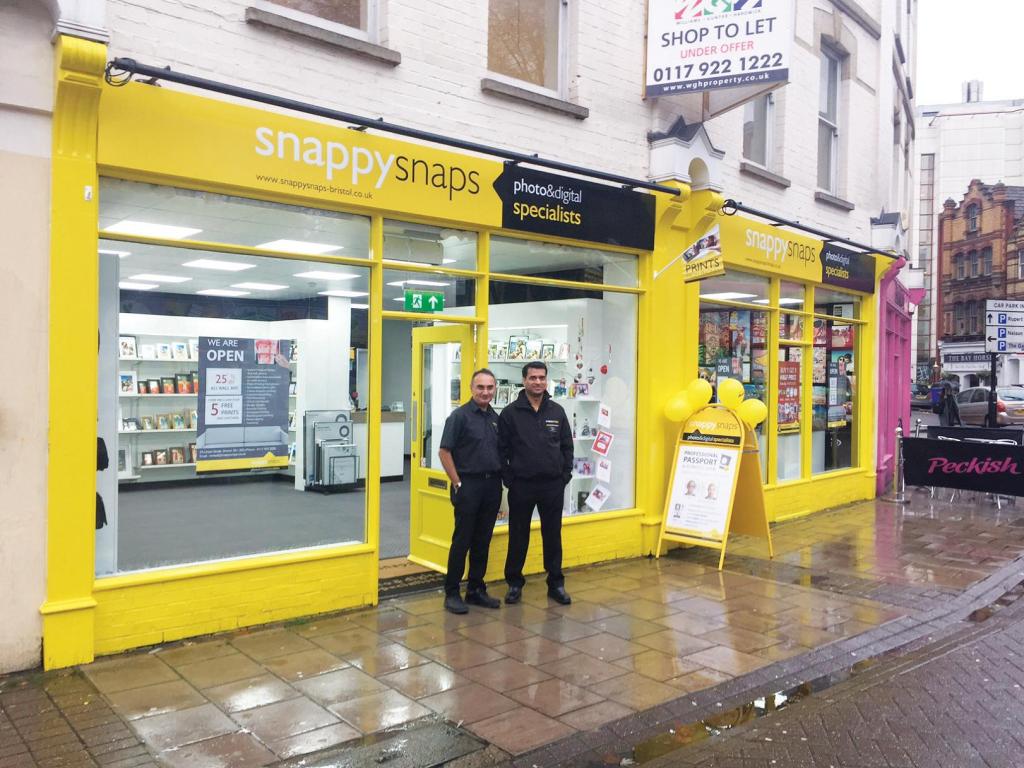 9. Snappy Snaps
This company has a reputation for being an innovator in the photo and digital print market, offering a wide choice of photo imaging products and services.
Catering for the consumer and business markets, Snappy Snaps offers a range of personalised products, which are available in-store or on a click and collect, same-day service.
In 2013 Snappy Snaps was taken over by the Timpson Group. With a larger group behind the business, sales and franchisee profits have grown. A rebrand programme was introduced, along with the introduction of new products and services to enhance the offering.
Many existing franchisees have been given the opportunity to expand and, in the past few months, 11 new franchisees have joined the group, demonstrating the success of the business model.
What you need to know
Investment level:
£143,500 for a new store.
What you get:
extensive initial and ongoing training; assistance with site acquisition; one-to-one area support; brand and local marketing support.
Information: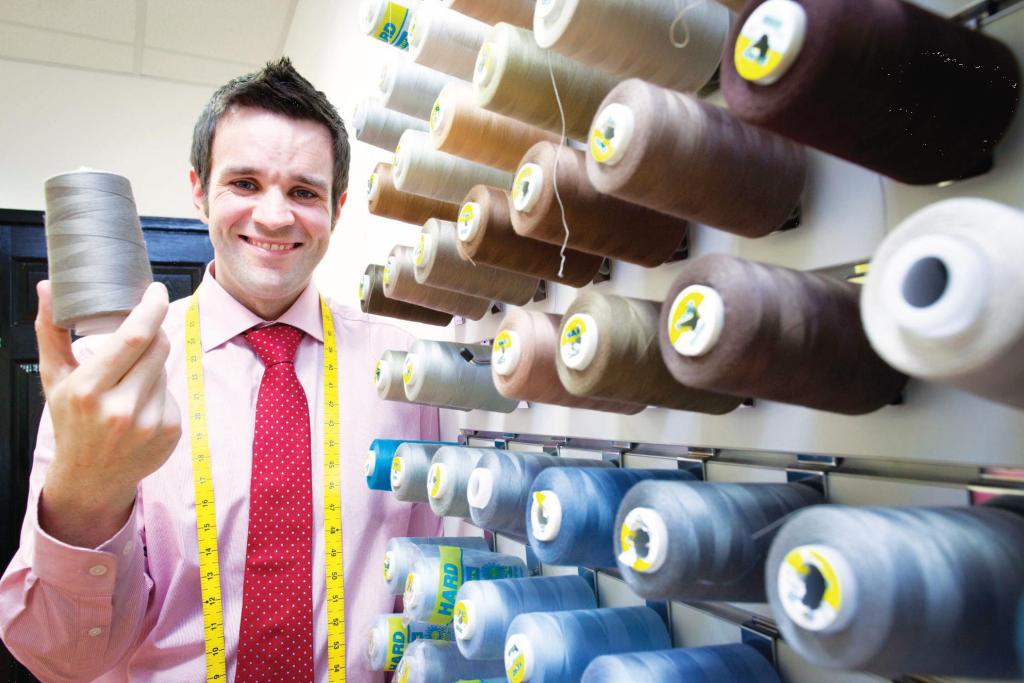 10. The Zipyard
Appealing to people from all walks of life, The ZipYard model is based on operating from carefully chosen primarily town centre retail units with an on-site team of fully trained seamstresses.
The clothing and alteration specialist's distinctive yellow and black branding and purpose designed shop fit creates a clean and bright atmosphere, which instils confidence in customers.
Franchisees have access to a range of marketing collateral, programmes and tools to help them attract custom, including a comprehensive initial launch programme and dedicated PR agency.
The ZipYard Bedford franchisee, Graeme Mulheron, says: "The brand has a very professional image, which is reflected in the quality of the shop fit, online presence and all of the marketing collateral provided by the franchisor.
"In addition, there is a high level of business support and all franchisees have free access to a very proactive PR agency. None of this could be replicated easily if you set up on your own."
What you need to know
Investment level:
£38,500 (plus VAT), plus cost of shop fit.
What you get:
full training; initial and ongoing support; launch programme; marketing and PR assistance.
Information: