Build your own packages – another pioneering approach by the homeworking giant in which consultants 'call the shots'
In yet another demonstration that Not Just Travel is not your usual travel company, the homeworking brand announced its new and much-anticipated homeworking packages for experienced travel consultants on 29 February in London's Hammersmith Novotel.
Keep up to date with the latest What Franchise News sent straight to your inbox. Sign up here.
In what was dubbed 'The Big Event' weekend, more than 100 people headed to London to learn more about new packages from Not Just Travel.
Not Just Travel is purposely steering clear of a one-size-fits-all approach and is allowing its new experienced travel consultants to build their own packages as it aims to revolutionise the travel homeworking sector.
"We recognise that what suits one consultant may not suit another," said Not Just Travel co-founder Steve Witt. "People are motivated by different things – be it money, free travel, bonuses, technology – everyone's different. That's why we're allowing these new experienced travel consultants to build their own packages!
"They choose from a menu of options; some agents may prefer working on a commission-only basis, some may prefer working to targets and on a bonus structure, some may want more free travel and free technology and some may prefer a mixture of them all. The agents pick and choose what appeals to them personally and what motivates them to sell."
Setting out to recruit the first experienced travel homeworkers to be part of the company's new division, The Big Event outlined all the finer details of the packages – including a bonus scheme, free overseas trips, high commission, lead generation programmes and extra incentives.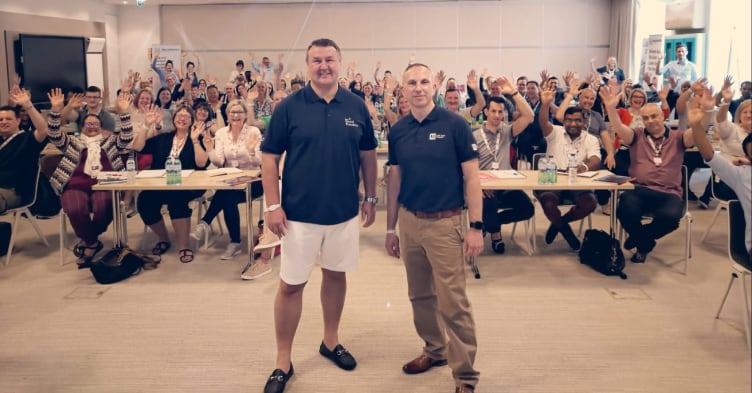 "We believe we already have the best commercial terms in the business. Now in a first for this sector, we are letting consultants call the shots – after all, they're the ones with the experience and we respect that. We're not followers – we're leaders," Witt said.
Attendees learnt that once they'd joined the company, they would benefit from a programme of on-going support that has been devised to fine-tune and ignite their entrepreneurial spirit.
"These new recruits will know how to sell travel – so we're not going to teach them what they already know," said the head of trade relations and homeworking Katrina Latimer. "Instead, we'll be focusing on how to become successful business owners. We'll look at marketing, social media, presentation skills, advertising and business acumen.
"One of the biggest concerns people have when they join us is how to find customers – that's what we're good at, finding customers and making money.
"We're aware that going from working in a travel agency is very different to working alone from your home office. They have to be driven and motivated and excited – we'll be giving them the tools and tips for success."
Image: Paul Harrison and Steve Witt © Not Just Travel