These franchises' proven business models make them strong contenders for investment
Established in 1998 to offer a nationwide professional board service to both corporate and independent estate agencies, Agency Express has a growing network of 114 franchisees who are reaping the benefits of a comprehensive home and van-based franchise package.
The company's proven business formula offers unrivalled prospects for success to driven individuals wanting to work in the profitable area of property and lettings. Being a home-based van franchise, low overheads mean increased profitability and daily repeat business creates the opportunity for excellent returns.
The award-winning company works for 47 per cent of all estate agency offices in the UK and conducts in excess of 100,000 property visits per month.
Agency Express ensures franchisees' exclusive territories are designed to give them the maximum return for their investment and hard work. A comprehensive franchise package has been carefully designed to get the business up and running straight away and includes a 10-year renewable franchise agreement to trade under the fully protected Agency Express identity.
What you need to know
Investment level:
£24,500 (PLUS VAT).
What you get:
eight-day training programme, including territory launch; ongoing pre and post-launch support; deposit paid on a new Renault Master van, supplied complete with Agency Express graphics, removable racking and satellite navigation system; specialist tools, equipment and clothing; premium paid on your first 12 months' public liability cover.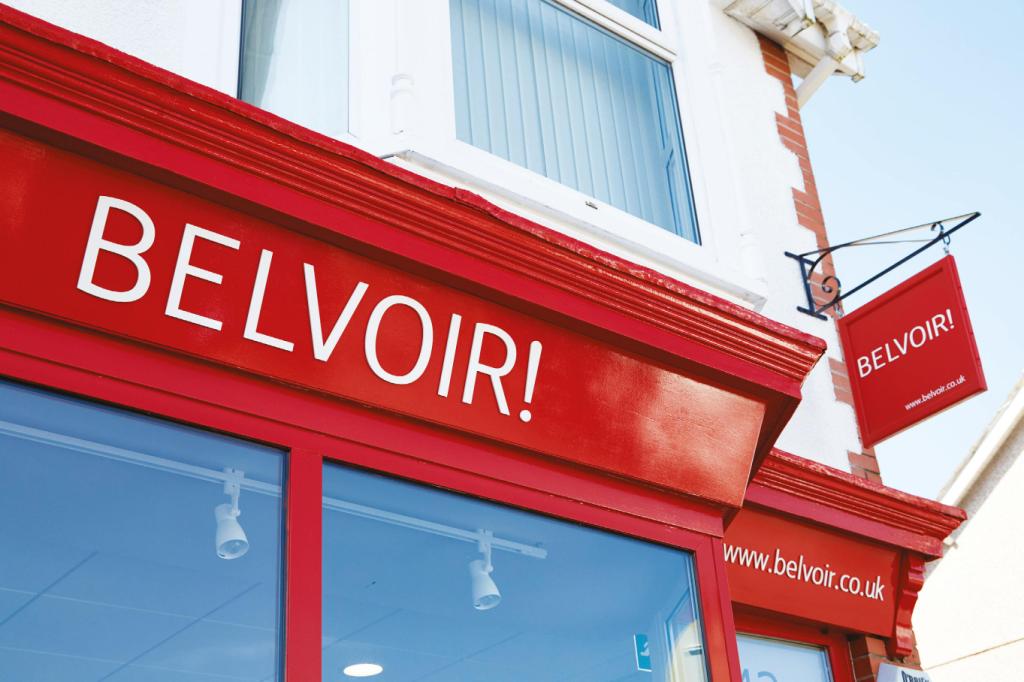 Becoming a Belvoir franchisee is a means of starting and running your own business within the property industry.
Belvoir was founded in 1995 by Mike and Stephanie Goddard and the business model swiftly became a franchise operation in 1996. Going from strength to strength over the last 21 years, the company is now one of the UK's largest property franchises on the high street, with over 300 offices as a group nationwide.
The business is keen to continue to grow the network and develop new franchisees as well as current ones. Alongside the traditional cold start opportunities, franchisee-led acquisitions are becoming increasingly popular.
Using the Assisted Acquisitions Scheme, franchisees have the opportunity to expand their businesses by completing the purchase of established independent estate agencies in the local area.
Belvoir welcomes those who have a keen interest in the property industry and would like to join a successful franchise.
What you need to know
Investment level:
£150,000- £200,000 (cash required: £45,000).
What you get:
exclusive territory; tried and tested business model; comprehensive and ongoing training; dedicated support team for legal and business matters.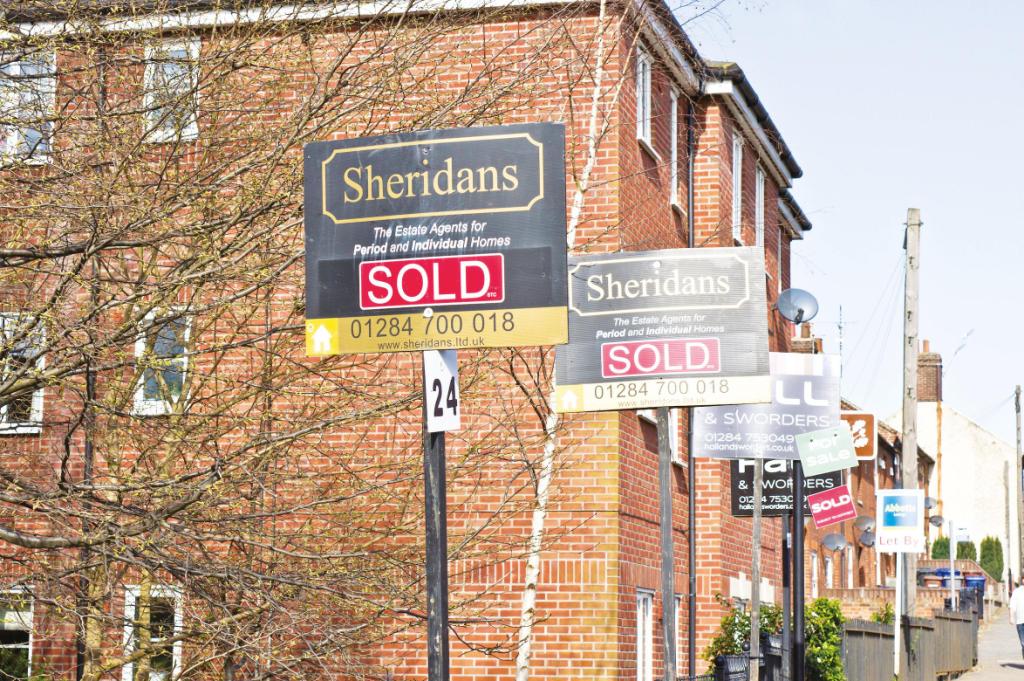 Take a stroll through any residential area and there's a good chance you'll see the work of a Countrywide Signs franchise owner.
Established in 1998, this estate and letting agents board contractor is responsible for the erection, servicing and maintenance of the 'For Sale', 'Sold' and 'To Let' signs across the country.
Countrywide claims to have the most advanced online board management system in the UK. It also uses state-of-the-art technology such as GPS to enable franchisees to provide the best possible service to clients.
After 12 months, franchise owners average a turnover of £3,000 per month, with take-home profit typically 60-65 per cent of turnover. Established large franchises operating three-seven vans can generate between £400,000-£500,000.
Franchisees have total control over their businesses, with the territories offered large enough to expand as much as needed. Some prefer to operate with just one or two vans, others to develop their businesses into managed networks of several vans.
What you need to know
Investment level:
At least £21,500, of which you must contribute £10,000 of your own money.
What you get:
large territory; vehicle; training in all aspects of the business, including sales, marketing, operating procedures and administration (sales, marketing and operational support continues throughout the first 18 months of trading); personal branded website; tailored launch marketing; regional meetings.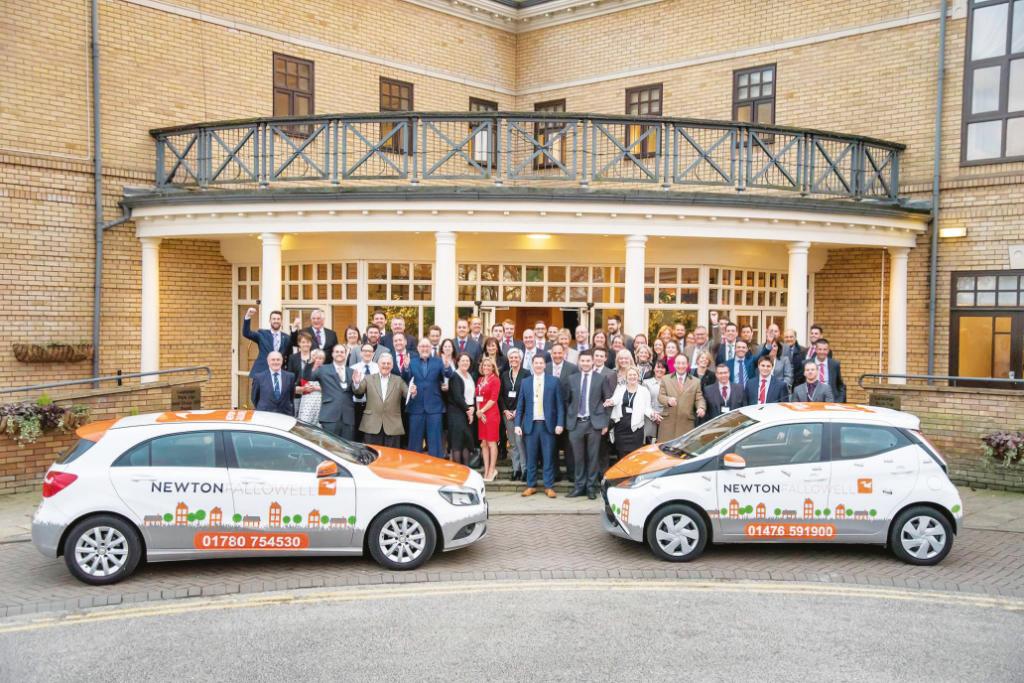 One of the largest and most successful estate agency franchises in the Midlands, Newton Fallowell currently has over 40 residential sales and lettings branches, which stretch as far north as Brigg to Milton Keynes in the south and as far west as Telford and east as Spilsby.
The company prides itself on its exceptional customer service combined with local expert knowledge. New franchisees receive the highest level of training and support that's tailored to their individual needs.
Tim Stockdale, managing director of Newton Fallowell Swadlincote, recently celebrated the branch's 10th birthday. He explains: "You get the best of both worlds - independent estate agent, business owner, employer, but with the full benefits of a network of offices, group purchasing power and a dedicated support team to deal with the things you don't have time to deal with.
"It gives you time to focus on growing your business."
What you need to know
Investment level:
£22,500 for both sales and lettings franchise. Additional funds will be required to operate the business, which will vary based on a number of factors.
What you get:
tailored training; access to the head office support team; annual business reviews; quarterly regional meetings; annual conference.
5. Monopoly Buy Sell Rent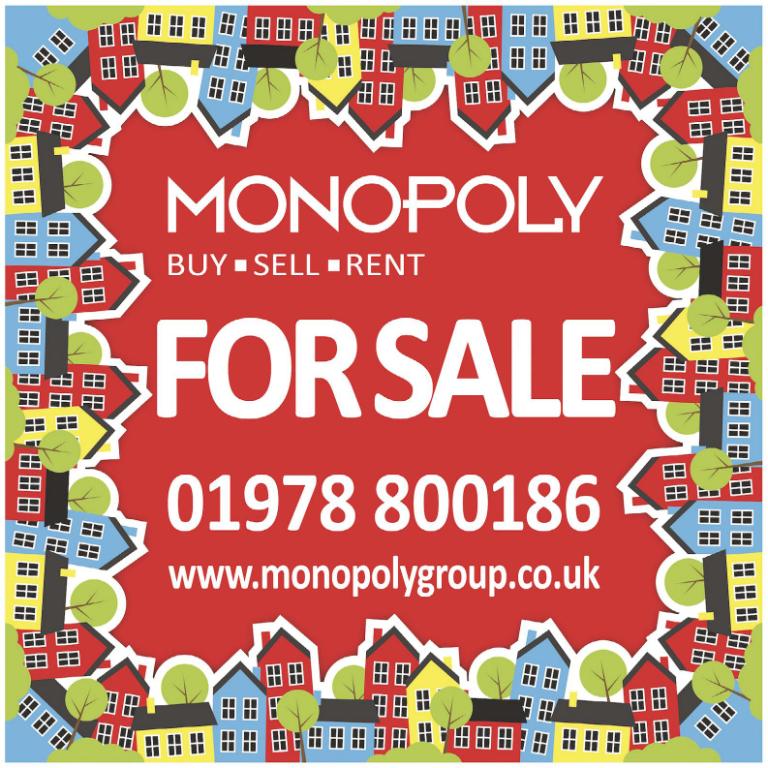 Since 2013, Monopoly Buy Sell Rent has been thriving in its pilot location of Wrexham and North Wales.
This estate agency franchise fills the gap between the high overheads of the traditional high street estate agent and the no-frills online model. Monopoly Buy Sell Rent's hybrid model offers clients a cost-effective way to sell or rent their properties, while still providing that all-important personal touch and hands-on service.
The company has secured 100 per cent financing for new franchise partners (subject to conditions), making it one of the most accessible property franchises in the UK.
Following initial training, the head office team will supply you with a HQ call answering service, ongoing marketing and lead generation and all the tools of the trade for property valuations.
No prior experience in estate agency or lettings is needed to become a franchise partner with Monopoly Buy Sell Rent.
What you need to know
Investment level:
£9,950.
What you get:
full training; initial and ongoing support; all the artwork for headed notepaper, comp slips, business cards, etc; starter pack of all the paperwork you need; access to all the contracts, letters and forms required; policies and procedures for running your estate agency.
6. Nicholas Humphreys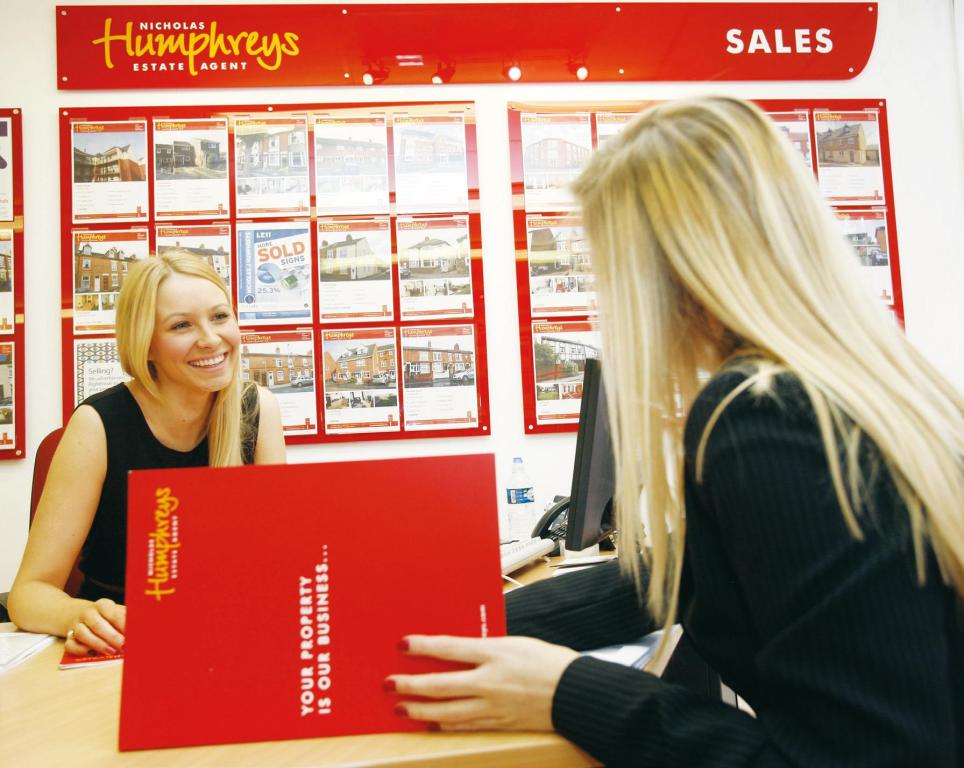 A specialist student letting franchise, this innovative brand has been trading for over 18 years.
The business is dynamic and reputable and sets itself apart from traditional letting agents by bringing a new style and fresh approach to fully explore the profitable student letting business.
Student lettings can provide up to 2.5 times the income of that of the traditional letting agency. However, when you become a Nicholas Humphreys franchisee you're able to trade as a student letting agent, professional letting agent and operate in the residential sales market alongside growing the property management side of your business.
Nicholas Humphreys is a full member of the British Franchise Association.
What you need to know
Investment level:
from £18,500.
What you get:
bespoke four-week training programme; two months' launch support; startup package/equipment; stationery and marketing materials; annual conference.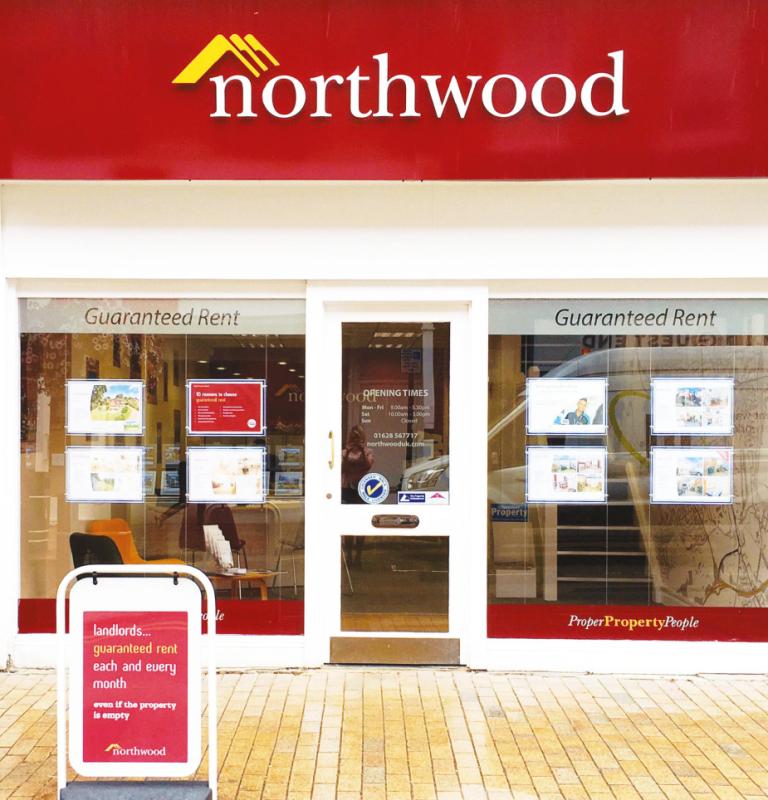 Northwood franchisees provide a full range of sales and lettings services.
The company's franchise package includes all the tools a new franchisee needs, while the Northwood guaranteed rent service sets the company apart from the competition.
This is a highly profitable and successful business model that gives franchisee the chance to earn double that of a traditional lettings service.
A new franchisee receives support every step of the way, including everything from mystery shopping local competitors, finding office premises and recruiting staff to providing branded mugs and pens.
Ongoing local support from experienced operations managers is backed by comprehensive legal, marketing, accounts and IT support provided centrally. A heavyweight national marketing programme promotes and reinforces the already strong Northwood brand, ensuring a new franchisee immediately benefits from the efforts of an established, reputable business.
First established 21 years ago, the company now has 87 offices nationwide, 20,000 landlord clients and is looking to expand further.
What you need to know
Investment level:
£25,000 (plus VAT). Office set up: £25,000 (plus VAT).
What you get:
large, exclusive territory; full initial and ongoing training; bespoke business system; website; full office set up; national marketing; unlimited support.
8. Pearson Ferrier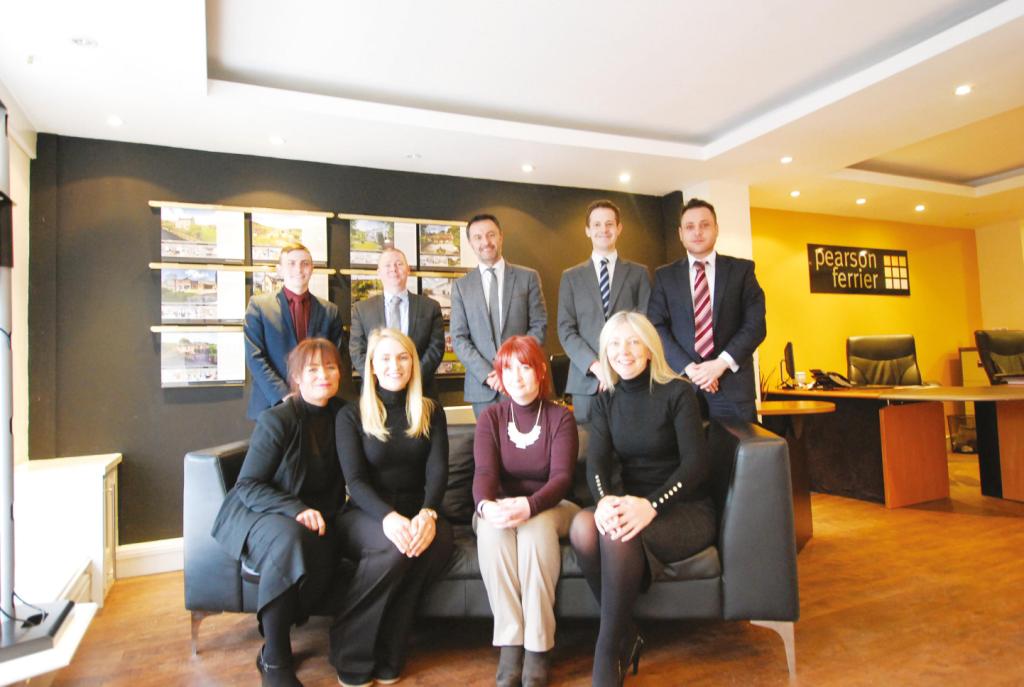 With a Pearson Ferrier franchise it's possible to have multiple income sources, as you're not confined to working within one market.
With the company's experience and proven systems behind each franchise, committed individuals can tap into a variety of sectors within the property industry, such as domestic and commercial lettings, commercial property management and maintenance.
The business has prospered for more than four decades, during many different stages of the UK economy, due in large part to the benefits of its innovative multi-sector business model.
Franchise owners have the choice of becoming a property specialist, a premium agency or to rebrand their property agency as a Pearson Ferrier branch.
Property specialist franchisees can be based in their own home or a small office. This franchise option is suited to a dynamic professional looking to run a small but highly successful business that gives them a healthy income and a good work-life balance.
A premium agency franchise is ideally suited to an entrepreneur looking to build a multifaceted business.
For those who already run established property agencies, the conversion franchise allows owners to upscale and improve their businesses by bringing it under the Pearson Ferrier brand.
What you need to know
Investment level:
premium agency franchise £29,950 (plus VAT). Property specialist franchise: price on application.
What you get:
large exclusive territory; comprehensive training; ongoing support
Platinum Property Partners is a hugely successful property investment business and the fastest growing premium franchise in UK history.
Its mission is to teach both novice and seasoned property investors how to build a sustainable and profitable portfolio that will produce a significant lifelong income stream.

Since being established in 2007 by entrepreneur Steve Bolton, PPP has developed a tried and tested system that maximises rental income from specialist buy-to-let shared housing for young professionals and long-term capital growth. The model generates 40 per cent higher returns than traditional buy-to-let rental properties.
You'll learn everything you need to know, including which properties to buy and where, how to cost-effectively refurbish them and obtain the required planning permissions and licensing, as well as setting up the most tax-efficient business structure.
In addition, you own the assets, so the income keeps coming in long after your commitment to PPP has expired. You'll be building a valuable portfolio of property, which in years to come will provide a pension fund for you and a valuable legacy for your family.
What you need to know
Investment level:
At least £300,000-£500,000.
What you get:
comprehensive start-up and ongoing training programme run by a network of industry experts and specialists.
10. Penny Lane Homes
Penny Lane Homes offers clients a comprehensive service for a low, all-inclusive fixed fee. The company launched its franchise model in September 2009 and is currently focusing on expanding in Scotland only.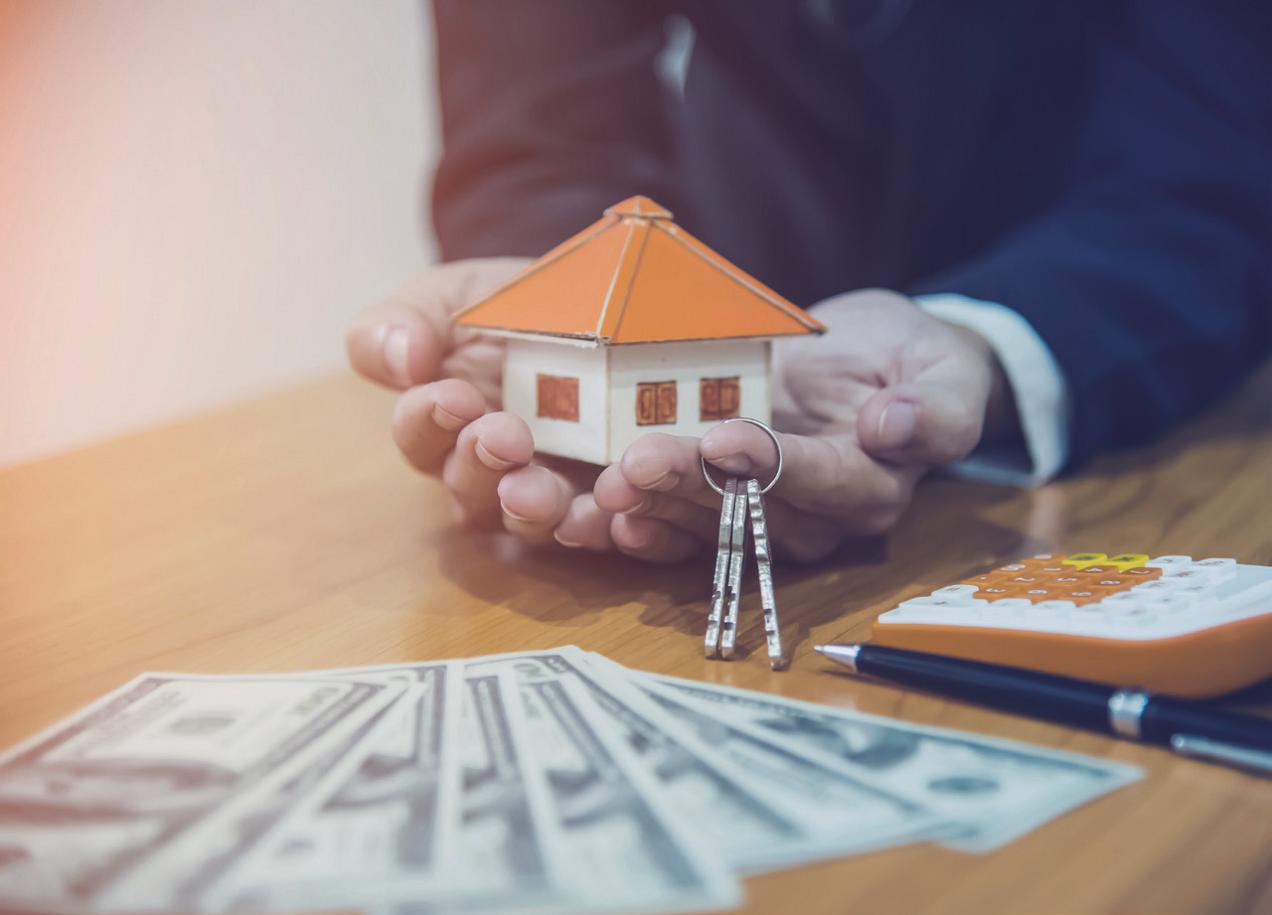 For franchisees, networking and marketing play a big role in building relationships and gaining new clients. Over time franchise partners are able to take a more hands-off approach and simply manage their branch, leaving staff to deal with the day-to-day running of the business.
The success of existing franchises proves this robust business model can work for those looking to run their own business with the backing of an established brand.
Franchisees will be predominantly working with vendors and landlords, ensuring they receive the best possible service. A Penny Lane Homes franchise provides a good opportunity to anyone with the ambition and business acumen to build his or her own business in a thriving and growing industry.
What you need to know
Investment level:
typical start-up cost: £25,000. Minimum personal investment: £5,000.
What you get:
comprehensive training course, which includes one week at head office learning all about Penny Lane and its systems, followed by two weeks in-field training (one week working alongside an estate agent and the other with a letting agent); exclusive territory; operations manual; business planning assistance.