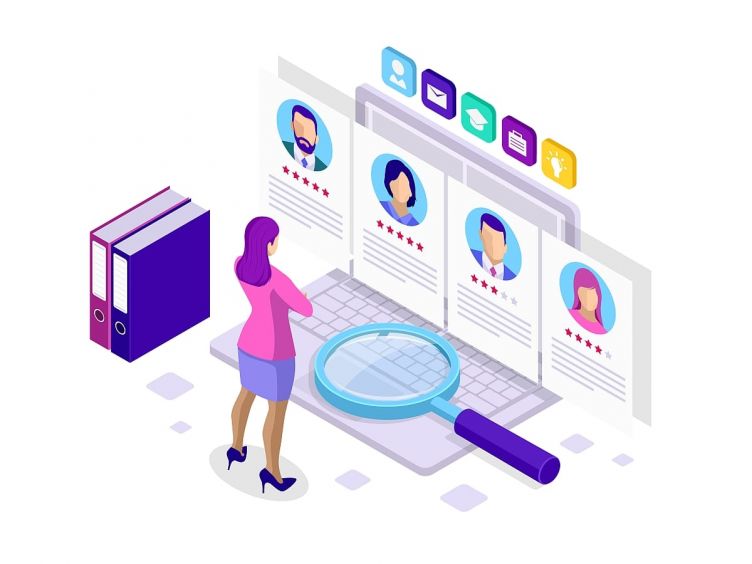 For any business or organisation, finding the right personnel is of paramount importance. After all, any endeavour relies on the strengths of its people to take it forward. So employers often use recruitment agencies to search for the perfect personnel. You could play a key role in this process by taking on a recruitment agency franchise.
Business owners often struggle to find the right hires — small businesses even more so. According to research by recruitment site Indeed, more than a third of small business owners struggle to find the right people to fill roles. The same study found that small business owners think they have it worse than large corporations, with 81% saying that recruitment is more difficult for them.
Organisations in every sector need to make sure that they can find the perfect people for their positions. Through a recruitment agency franchise, you can make finding the right employees your business. Discover the different recruitment franchises that you could join and get started on your journey today.
Coensus-hr assessments could help find the perfect hire
This recruitment agency uses a different approach to finding employees for its clients. Coensus-hr is a distributor for a programme called Prevue. Prevue is a programme that tests potential candidates' suitability for a job using a character assessment known as FIT — a process that Coensus-hr claims has successfully evaluated over 6.5 million candidates. As a Coensus-hr franchise owner, you will help to add to this number by distributing the testing programme to companies that need it to aid their hiring processes. You do this by selling the testing programme itself — as well as its application tracking programme. With the potential to generate £6,000 from selling 100 assessments, this is a franchise opportunity that could create a large amount of revenue.
Get goods from A to B through a Driver Hire franchise
Driver services are essential in many industries. Whether someone needs a constant courier to ferry goods to and fro, or a taxi company is seeking drivers for a fleet of airport taxis, finding drivers with the right set of skills is a priority. With a Driver Hire franchise, you will help companies meet their transport needs by providing appropriate drivers for their required service. Your clients will usually have their own fleet of vehicles — all they need is the drivers. This franchise needs an office as a base, but you will receive extensive training through a four-to-six week foundation training.
Find the right high-fliers with CNA International
Searching for high-flying individuals to fill executive roles may require a bit more than perusing online job boards. For organisations that are looking for executives, making use of specialist recruitment agencies may be instrumental in making sure they find the right people for the job. As a CNA International franchise owner, you will provide an elite service that helps organisations in their search for executives on a global scale. CNA International claims that their partners averaged £100,000 in profits over the last financial year. Is it time you got involved in this potentially lucrative business?
Take an affordable step into recruitment with Travail
One of our more general, affordable recruitment agency franchise opportunities starting at £12,000 plus VAT, Travail Employment Group is worth taking a look at if you're interested in this industry. Travail opened its first franchise in 1985 and continue to provide support to their franchise partners across the country. You'll benefit from training and coaching on an on-going basis.
Take recruitment international with Novi Global
Affordable and international, Novi Global is an interesting recruitment franchise opportunity that covers a broad range of sectors. With just £9,750 you could start a business within the Novi Global umbrella. You can work from anywhere you choose, you just need an internet-enabled laptop and you're ready to go! You can also freely choose your working hours.
Ready to get involved in the exciting world of recruitment agency franchises? Click onto these opportunities to learn more. Want to discover more opportunities? Explore What Franchise for the franchise that could work for you.
Our Guide to Getting Started in Franchising
Grow yourself from a franchising no to a franchising pro!