Meet 10 franchisees under 30, proving their relative youth isn't a barrier to achieving ambitious goals, especially with the support of a strong franchise network
When it comes to entrepreneurship, age really is no barrier. More young people than ever are pursuing their ambitions of starting up their own businesses, forsaking the trappings of employee status for the freedom of self-employment. In fact, a 2019 report from The Entrepreneurs Network and Octopus Group found that 51 per cent of Brits aged 19-24 have thought about starting, or have already started, their own business, and post-pandemic, this number is rising.
Franchising is a great way to achieve the autonomy of being self-employed, but with a safety net, as it includes the support network of a franchisor who has already been there and done it. And with entrepreneurial spirit so rife among Millennials and Gen-Zers, it's no surprise many are discovering franchising and its many rewards.
Meet 10 young British business owners, who are yet to celebrate their 30th birthdays, but are already reaping the benefits of becoming franchisees. By investing early, many are already on the path of expansion and enjoying the flexibility, earning power and future investment opportunities that being a business owner offers.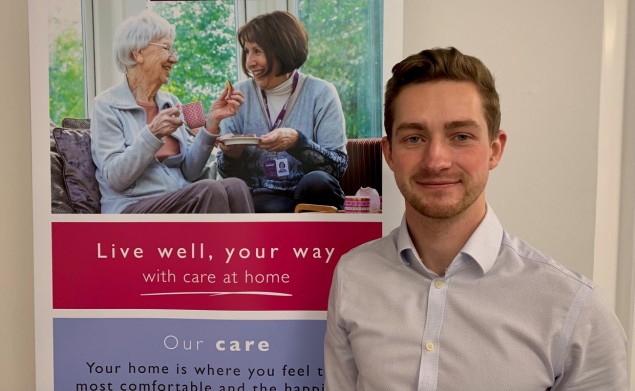 From the royal navy to smooth sailing in the care industry
"I'd always wanted to start my own business and do so in a sector where you can make such a positive difference in the local community seemed like a perfect fit for me," says Sam. After serving in the Royal Navy as a weapons engineer, Sam took the skills learned in the forces and put them to good use in supporting those who need it most, as he took up the new post of Home Instead's Lancaster franchisee. Starting in 2020, at the tender age of 25, Sam has already guided his franchise through a pandemic but is still focused on developing himself. He says, "Every day is different and brings with it new challenges, so there's a lot of opportunities to grow as a person and become a better leader."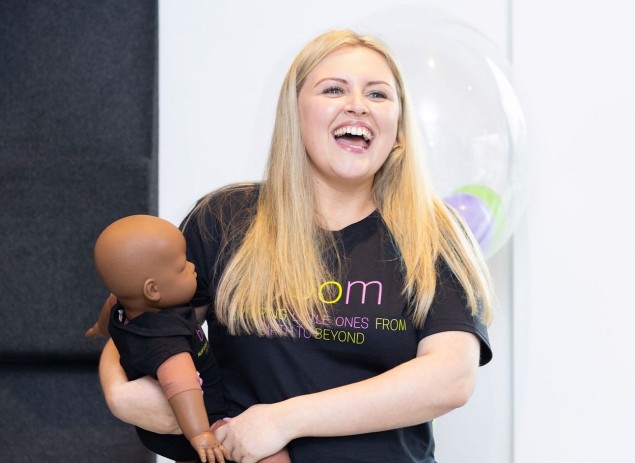 Running a network of postnatal classes across the northwest
Despite being just 28, Holly drew on her own experiences to launch her first Bloom Baby Classes franchise in Oldham, and now she operates three more franchise locations: Stockport South, Bolton & Bury, and High Peak & Glossop.
As a former primary school teacher who suffered from postnatal depression after the birth of her daughter, Amelie, three days into lockdown, Holly is an inspiration to those around her. She said: "I now run a team of five teachers and I get so much professional satisfaction from leading and inspiring them. I must have done something right as two of them have already bought their own franchises."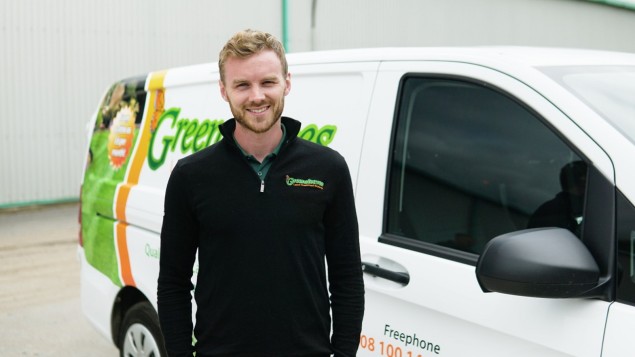 The lawn care franchisee who's growing fast
Despite his tender years, Greg Truby has already achieved a great deal. After 10 years serving in the RAF, which he joined aged just 16, Greg and his wife Anna launched their first Greensleeves franchise in East Riding in 2019. Since moving to West Lothian, he manages his original franchise remotely and has opened a second franchise in his new district.
When asked about what it's like to be a seasoned business owner in his 20s, he says: "To be honest I don't often think of my age! There are occasions, however, when I have spoken to a couple of franchisees who are already thinking of their retirement and wanting to slow down. On the other hand, I am all guns blazing, ready to work hard and grow as fast as I can."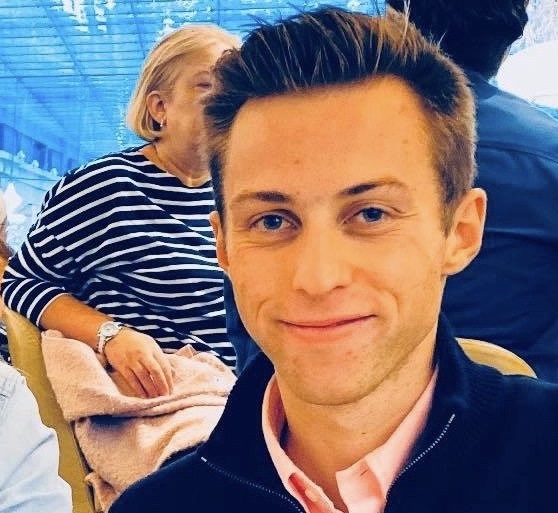 From apprentice to owner
In 2015, Jack had just finished his A-levels and was an apprentice at InXpress Coventry. By 2018, Jack was presented with the chance to run his own franchise with his Coventry mentors, David and Liz Murray (InXpress Stour Valley), and he jumped at the chance.
"Although all my friends were going to university, I didn't want to go through four more years of studying. I was ready to start working and earning money for myself," he explains.
Jack is now ready to spread his wings wider and run the franchise on his own. He says: "Now I'm ready to step into my own future and I'm buying David and Liz out to fully own the franchise. I'm building my own dedicated sales team to help InXpress Stour Valley grow."
Leaving school to start a second act on stage
Having felt frustrated as a drama teacher by the lack of funding and "so much red tape," Josh Bradley is now principal of Stagecoach North Tyneside, aged just 28. Did he ever think about starting independently? "Stagecoach is a big brand name," he says, "and by joining them, I knew I would be at an immediate advantage, so I didn't give too much thought to starting up independently."
As a franchisee, Josh has a sense of ownership and control that many employees his age can only dream of. "It's been fantastic to be able to manage my own time and have something that feels like mine," he says. "Having invested in a greenfield territory, I feel that with the help of the brand's reputation, I've been able to grow something valuable out of nothing but my own hard work."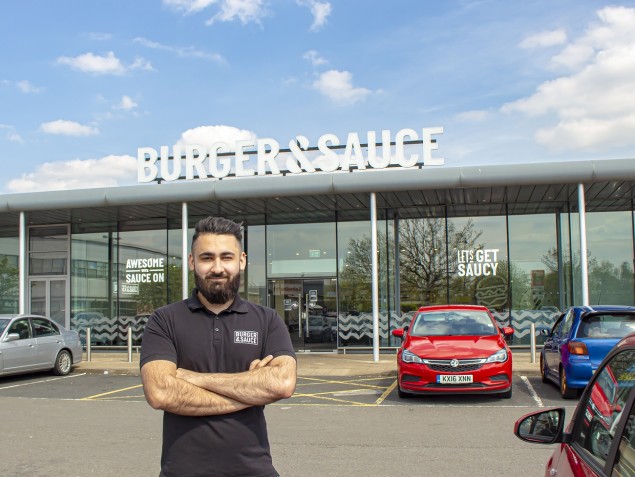 Birmingham franchisee with big plans
Subhan Munir has been working in the restaurant industry since he was 17, but he wasn't destined to stay long stationed on the tills, becoming a Burger & Sauce franchisee aged just 24. Having run his Alum Rock store for two years, Subhan has big plans.
He explains: "Customers are certainly happy and are coming back for more! This has now given me the confidence to purchase four more licenses, so within five years I will have five Burger & Sauce franchised branches up and running, with the next outlet due to open before the end of 2022."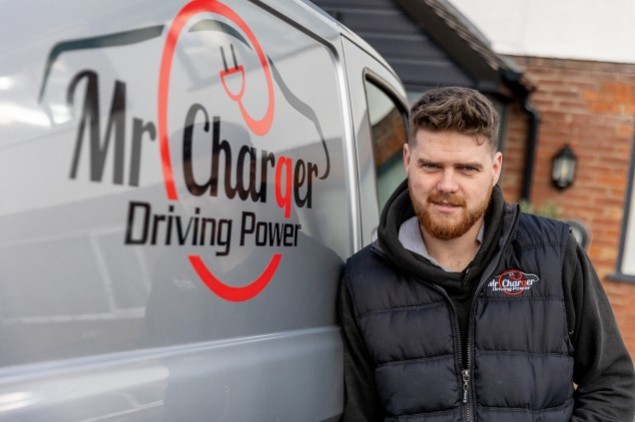 A bright spark charging electric vehicles
As a former electrician, Nick was fed up with long hours and the same old jobs. He explains, "I wanted to get off the tools, and realised Mr Charger was my best chance – especially as it operates in an industry which really interests me. Starting a new business is always a risk, but with the support of my franchisors, Richard and Martin, I'm doing exceptionally well."
As well as helping to reduce the carbon footprint of businesses and homeowners, Nick has been impressed with life as a franchisee. "Being my own boss means I can work on my own terms, and have a real sense of fulfilment when I see what we've accomplished and get positive customer feedback."
As well as the perks of being self-employed, Nick also sees the benefits of having a franchisor behind him. "It's really good to have the support of the Mr Charger team. We're not trying to run the business alone – we can call on Martin and Richard, or any of the team, for support."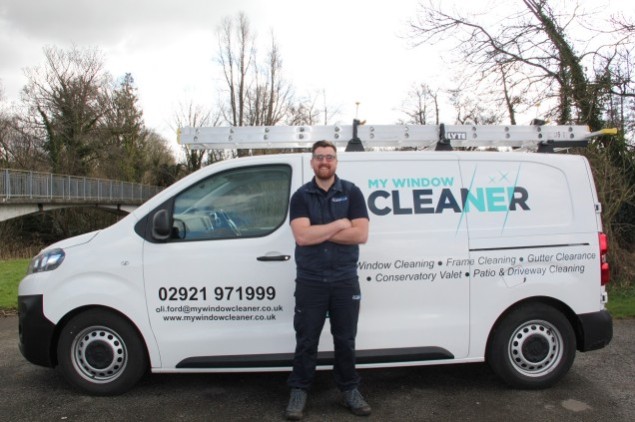 Keeping cardiff clear and clean
"What attracted me to become a franchisee was the fact that the proven model is already in place – the mistakes have already been made and the lessons have been learned," says Oli Ford, My Window Cleaner franchisee for Cardiff City & The Vale.
Oli is passing all the targets he has set himself. He says: "Personally, my biggest achievement with the franchise so far has been to comfortably exceed all business plan targets that I set for myself to date, which I am very proud of."
With a spotless record at such a young age, Oli can be rightly proud of his journey so far.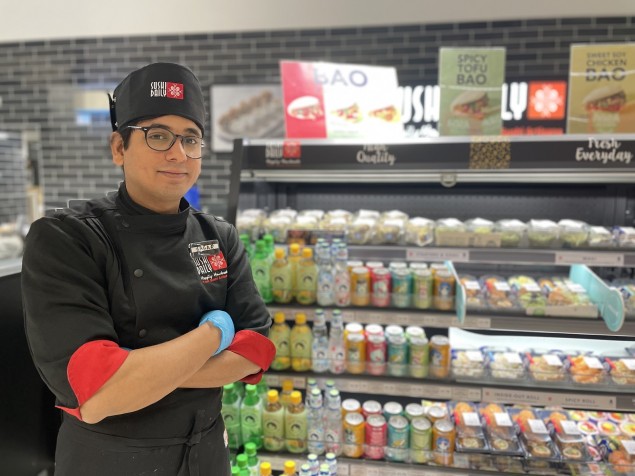 Bringing Stellar Sushi to South Woodham
Moving back to Essex to be close to family and friends, Sagar wasted no time in becoming the South Woodham franchisee for Sushi Daily, immediately beginning his induction: "I worked through six weeks of training," he says, "which was a brilliant foundation in learning how to run the business and prepare sushi. Now I run the counter and I love every minute of it!
"I have a young family, so now I can go to work in the morning and come home in the evening every day, which means I spend more time with my children and get to see my family."
Striking out to support small businesses
25-year-old Jaz has always been one to look out for the little guy. Growing up in a family-owned business, he developed a love of entrepreneurship, so it made sense that after becoming a chartered accountant he left a corporate role at industry giants PwC to start his own TaxAssist practice in Knighton, Leicestershire. "I wanted to focus on serving small businesses in the local community," he explains.
Taking a big step at a young age proves Jaz is not keen on wasting any time. He says: "I decided to take the leap early, as I believe I can bring fresh insight to the local community while having good back-up from the TaxAssist support centre to guide me in the right direction."