The information you submit via our enquiry form is shared only with the franchise business(es) that you have selected.
The franchise business will contact you by means of email and/ or telephone only to the email address and phone number you have provided.
By submitting the enquiry form you are consenting to send your personal information to the selected franchise business.
You also agree to receive further newsletter email marketing from What Franchise.
Close
Did you know?
I Am Döner has an expected revenue of £10,000+VAT turnover per week, 20% EBITDA profit after 2 years!

Request free information in just 60 seconds!
Take the first step in becoming your own boss!
I Am Döner
Serves delicious kebabs as a classic döner, or on a lettuce or rice base
Minimum Investment
£63,625
Funding Support
Third party
Total Investment
£131,250+VAT
Expected Revenue After 2 Years
£10,000+VAT turnover per week, 20% EBITDA profit
About I Am Döner
I Am Döner is a unique opportunity to invest smartly in a quick-service food franchise. It serves delicious kebabs as a classic döner, or on a lettuce or rice base. Street cart fries and drinks complete the range. On the back of its win at the UK National Kebab Awards and the financial success of all its existing locations, I Am Döner is now seeking qualified food industry operators interested in franchising the brand across the UK.
It is estimated that 1.3 million kebabs are consumed every day in the UK, so this is a fantastic chance to grab a piece of this large pie with a modern kebab shop featuring:
• Halal certified, vegan and gluten-free options
• A clean, compact operation
• Kiosk and pre-order technology
• An inclusive and sustainable brand
• Low food and labour costs, delivering excellent returns.
The food franchise can be operated from limited seating take away stores of circa 500 sq ft or no seating food hall or food market sites of as little as 150 sq ft. It can also be stretched to a fast-casual format of about 1,000 sq ft to capture more sit-down trade in high footfall city centre areas. Such flexibility contributes to I Am Döner's scalability and it makes it an ideal option for existing operators looking to diversify or reinvest. It is equally suited to ambitious new operators with the skill set and motivation to grow with I Am Döner as it expands.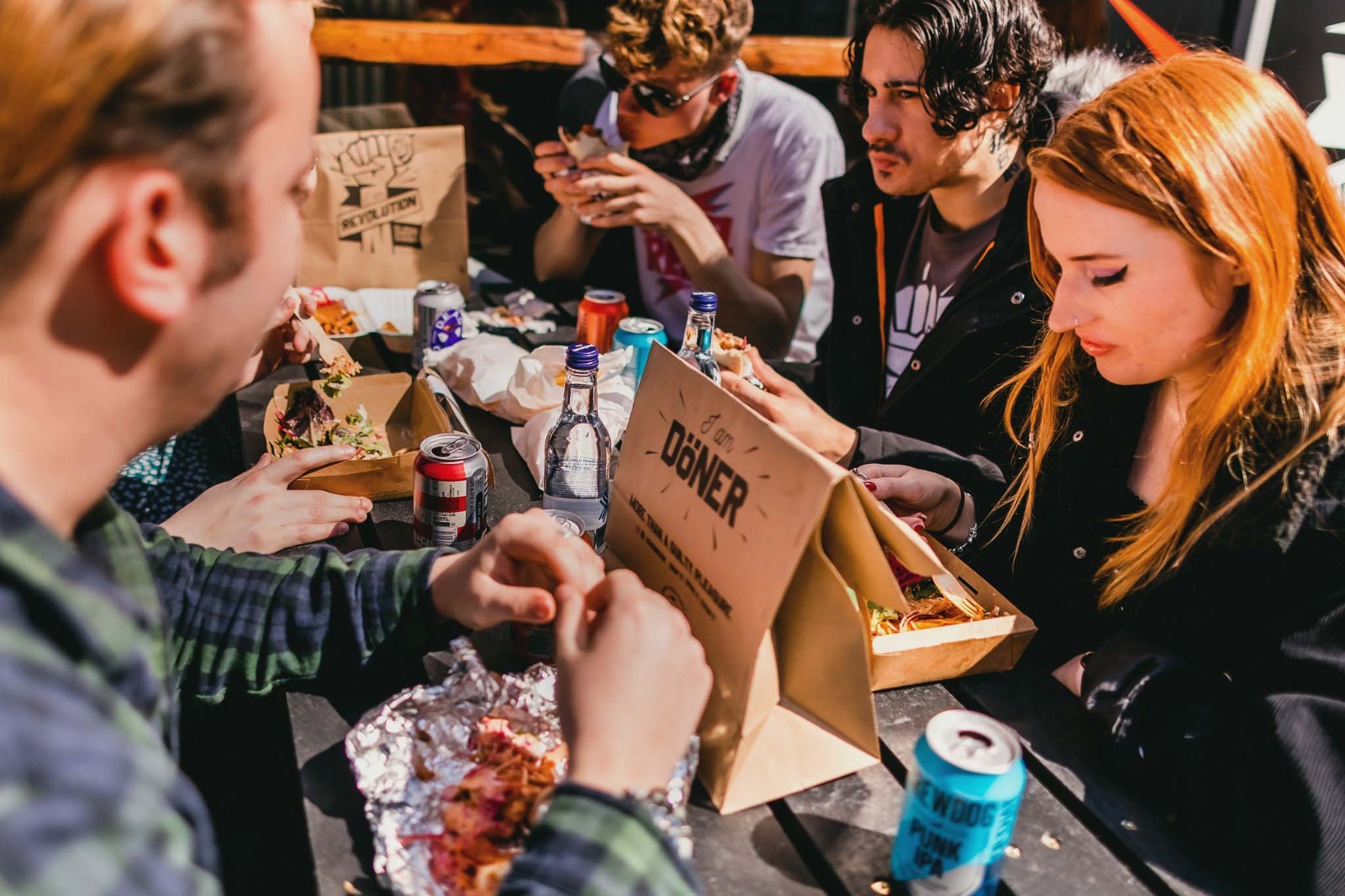 How does the franchise model work?
The UK kebab market is still largely fragmented with a number of unbranded, unprofessional operators. Branded offers have recently emerged, however these:
· come with top-heavy operations and large expensive premises unsuited to what is mainly a takeaway product
· focus on a narrow market, leaving much of its mainstream potential untapped
· rely on carbon-heavy supply chains
· feature the doner spit, source of negative fast-food connotations, higher investment and wastage
I Am Döner addresses these issues with:
· a loved, fresh brand identity (4.6 average Facebook Reviews score, 4.5 Tripadvisor, 4.2 Google Reviews)
· balanced kebab meals suited to multiple dietary requirements. Offering salad and rice as a base appeals to a wider share of the population, in fact, 40 per cent of I Am Döner's customers are women
· higher EBITDA margin percentage vs. category thanks to low operating costs, especially food and labour
· multiple shop formats from 150 sq ft
· low CAPEX per site, roughly 1/2 to 1/3 of competition
· UK-based supply chain and plastic-free packaging
· pre-shaved quality kebab meats means it can run without extraction.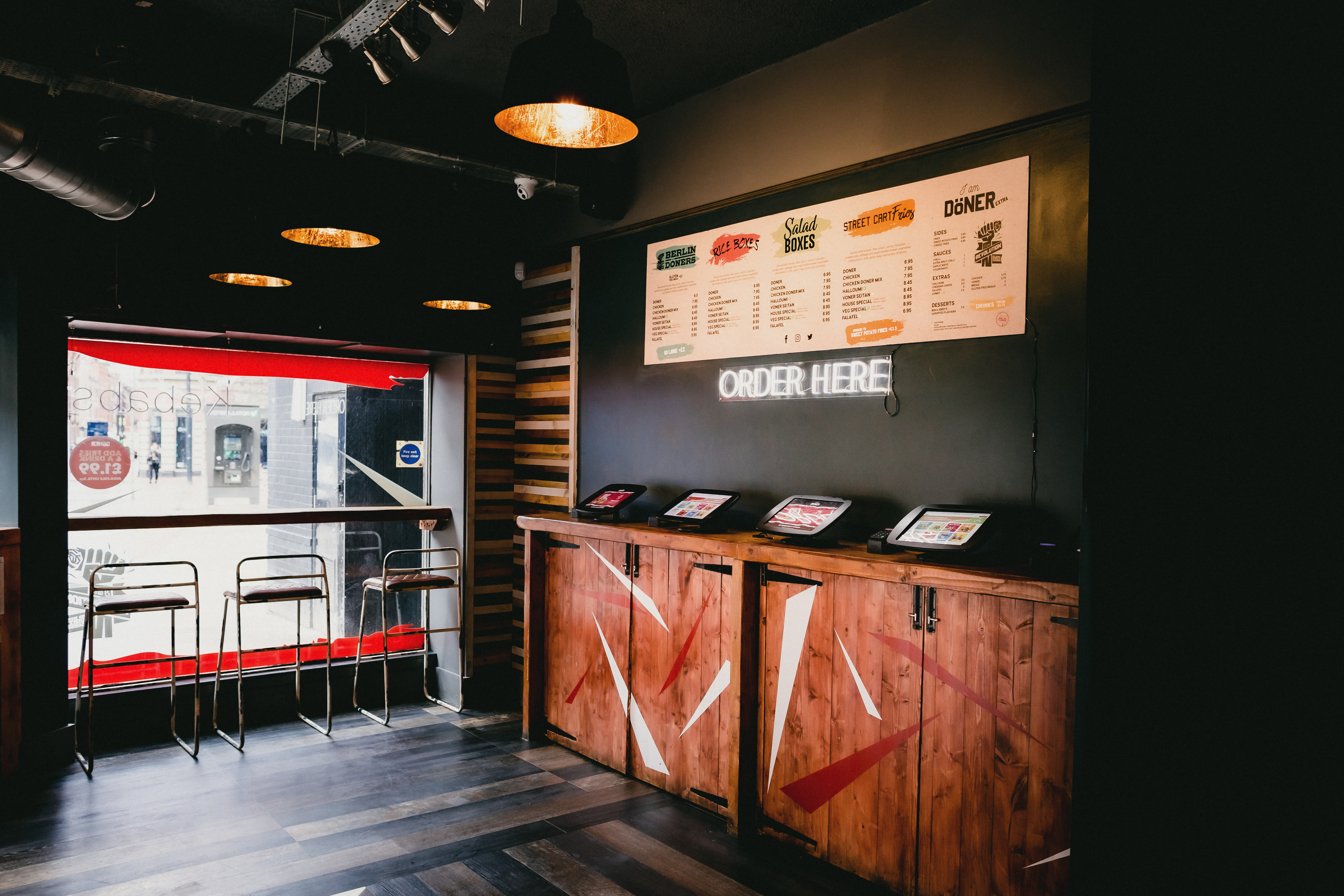 What is I Am Döner looking for in its franchisees?
In the UK, it is keen to talk to parties that have a degree of experience in the hospitality industry. These can be:
· Individuals with restaurant or hotel management experience looking to establish the first location and grow into a cluster over time. They will be fully involved initially and gradually scale, becoming more and more involved above store level. I Am Döner is open to such profiles of people that want to grow with the brand, realising their full entrepreneurial potential.
· Existing restaurant business owners looking to diversify their business into a fast-growing, trendy brand. These include existing franchisees of other brands not wishing to put all their eggs in one basket. Robust margins in the business ensure that each branch can be manager-run still providing a competitive return on investment.
· Corporate operators in the travel and leisure industry looking to provide a trendy food option to their clientele, taking advantage of I Am Döner's flexibility and ease of operation.
Outside of the UK, it is looking for area developers from the restaurant sector with the appetite and resources to roll out a minimum number of I Am Döner sites in their geography, which can be a country, a region or a city. These can be capitalised family businesses or corporates with an existing organisation and a proven track record in the hospitality sector, including experience in location selection and in running multiple venues.
What training and support does I Am Döner provide?
The food business has structured a very comprehensive training programme covering every aspect of the business, designed to fast track you through all the operating procedures.
This involves:
· 20 days at its training store for theoretical and practical training, covering all the areas of running the business, which will be delivered by its highly experienced team
· a further eight days pre- and post-opening to ensure you have a seamless operation to maximise sales and convert them into profits at the same rate as existing locations, which is very high!
I Am Döner has a dedicated franchise manager to support you through the training, but also in other key areas:
· Introduction to sources of finance: the franchise is known to high street banks and asset finance providers
· Introduction to its property contacts for location scouting: these include all the main high street and shopping centre landlords and several property agents in various parts of the country
· Advice and guidance with restaurant design and fit-out
· Assistance with key staff recruitment and on-boarding
· Introduction to its nominated product and equipment suppliers
· Help with setting up the business, including its kiosk and pre-ordering technology
· Advice and support with the marketing launch
· Help with operations fine-tuning
I Am Döner's support carries on for the duration of your contract including, among others:
· The provision of at least two special menu item campaigns per annum inclusive of collateral, point of sale, imagery, newsletter and social media posts
· Access to brand photography, with additional imagery and videos added at least three times per year
· Regular shop visits in order to provide an opportunity for review, analysis, advice and guidance
· Periodical PR stories to elevate the brand's profile in the market
· Website and social media management
· Supply chain management to ensure the cost of all inputs is under control and you can benefit from economies of scale.
Did you know?
I Am Döner has an expected revenue of £10,000+VAT turnover per week, 20% EBITDA profit after 2 years!

Request free information in just 60 seconds!
Take the first step in becoming your own boss!
How much does a franchise cost?
The kebab house has calculated the total initial investment to be £131,250-plus VAT, however, this can fluctuate slightly depending on location. In any scenario, an I Am Döner location can be built for a fraction of the cost of similar brands thanks to its smaller size and the absence of the döner spit.
At least 50 per cent of this initial amount, plus any working capital, can be financed via its contacts, subject to your specific circumstances.
Thanks to its category-leading gross margin and lower labour costs, profitability can be achieved already in the first weeks, provided that you invest in launch marketing as per its recommendation and you operate the concept to the standards set out in the franchise manual.
A high margin and moderate setup costs translate into a rapid return on investment. This makes the franchise ideal for existing franchisees looking for opportunities that can be scaled quickly in a high number of potential locations in an existing territory, not being capital intensive and generating rapid returns that fuel fast growth.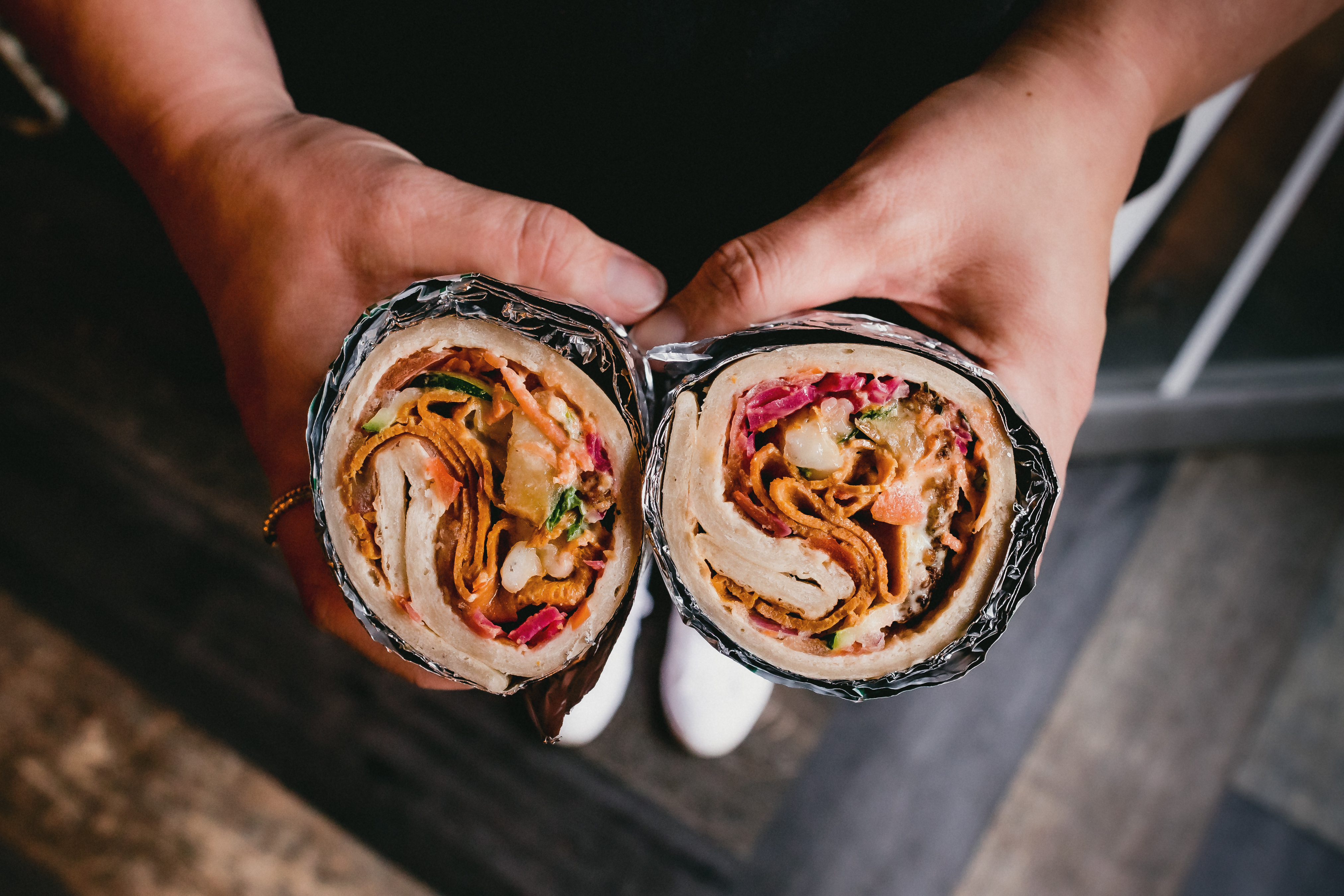 What locations or territories is I Am Döner looking to operate in?
The original sites are in Leeds city centre, Headingley and Harrogate. I Am Döner is targeting university cities as a priority as it believes it will find its ideal customers there. Those who are diverse, experimental, lifestyle-driven and who value local produce, plastic-free packaging and vegan, gluten-free and healthy options.
I Am Döner believes the concept would differentiate a variety of shopping, leisure and transport schemes as it provides quick, portable and inexpensive meal options to suit a variety of consumption patterns found at these locations. It is therefore looking to franchise to specialists in these channels, helping them achieve an even more exciting experience for their customers and thus helping them drive footfall.
What are the franchise terms of agreement and renewal?
I Am Döner is offering a five-year term, renewable for a further five years. Multi-site developments will have longer terms.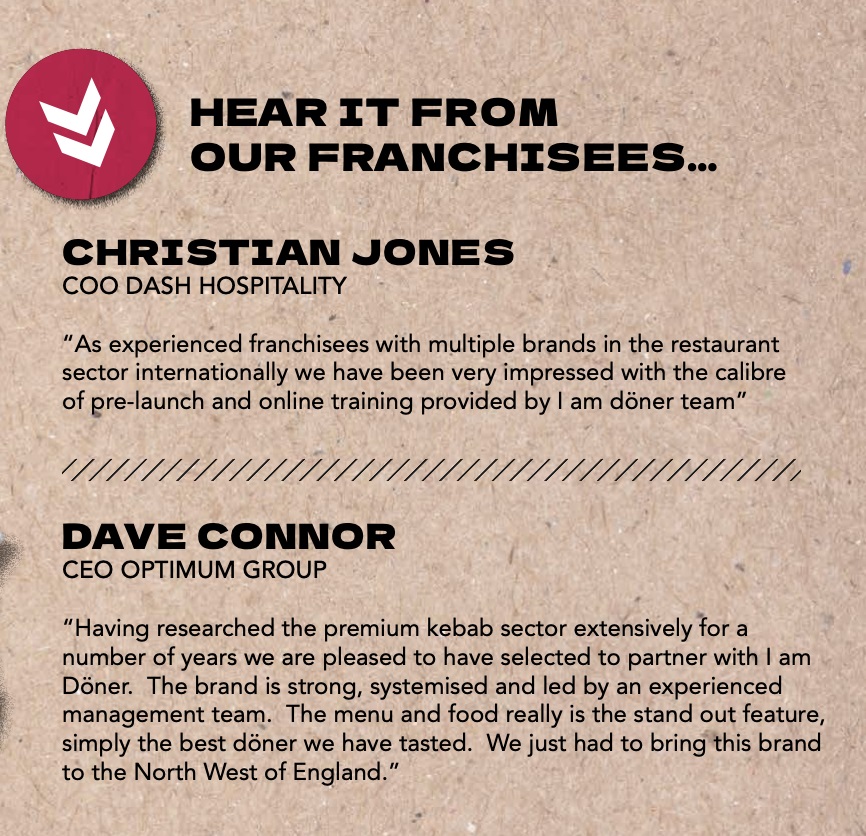 Why is an I Am Döner franchise a good investment?
Internationally acclaimed restaurant operators and consultants have created a modern, revolutionary kebab concept that surpasses both independents and existing branded offers thanks to its unique model, which is proven to deliver industry-leading returns.
I Am Döner means:
· Award-winning kebabs
· Halal-certified vegan and gluten-free options. No doner spit means less wastage
· A lean compact operation
· Kiosk and pre-order technology
· Low CAPEX and running costs
· Inclusive branding
· Sustainability award winner
It also means an excellent opportunity for a potential business owner to express their entrepreneurial talent with a brand that is fully behind them to help them achieve the fast returns that are intrinsic to its business model and that have been historically achieved in its existing shops. Territories are being awarded currently so do not hesitate to register your interest while this opportunity is still available.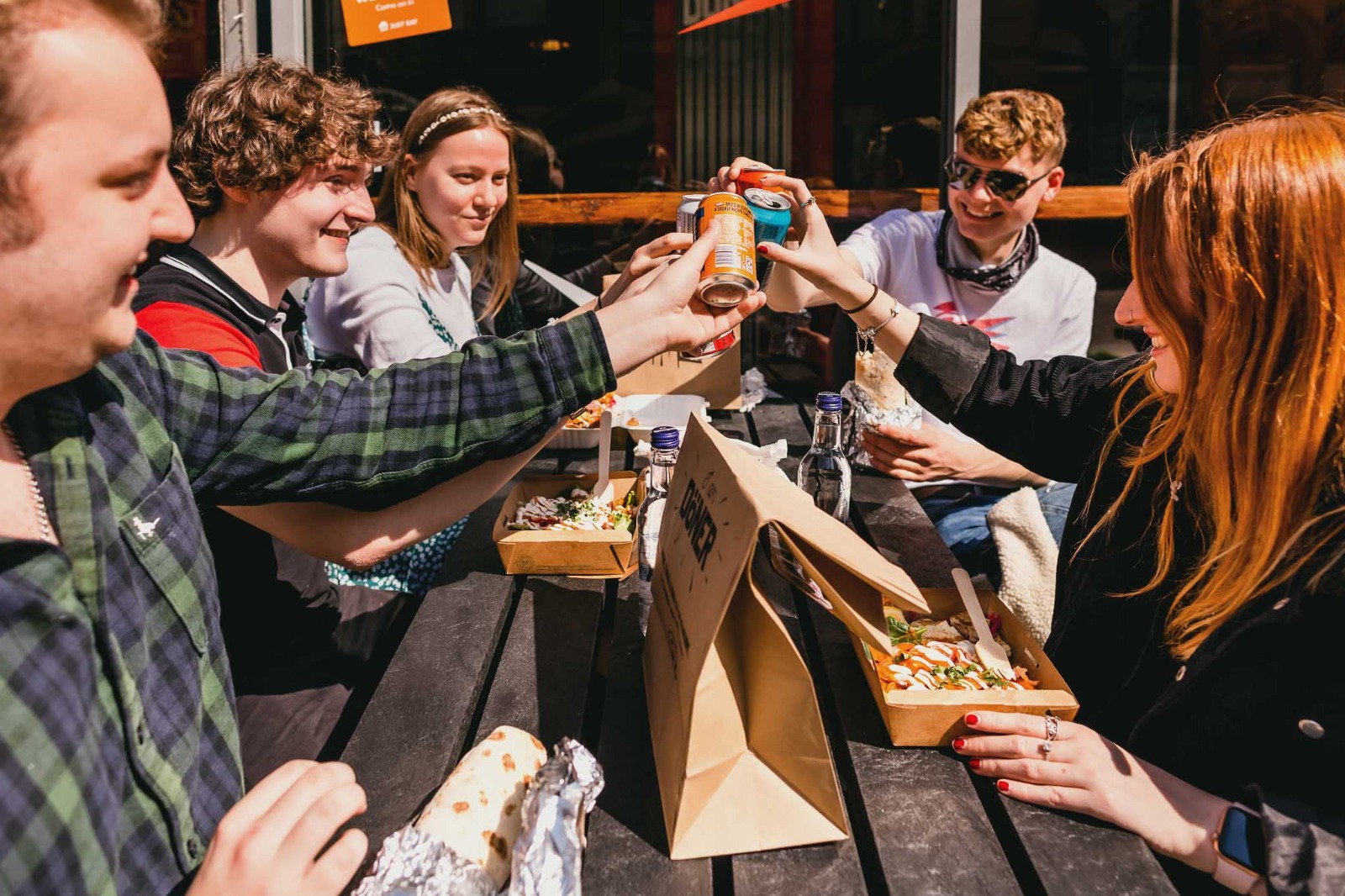 How in demand is I Am Döner's product?
The limited-service restaurant market in the United Kingdom was valued at approximately £20.7bn in 2020, in decline vs. the previous year because of COVID-related lockdowns.
Recovery fueled by consumers' increased price sensitivity is predicted to take the overall market value to £25.9bn by 2025, aided by higher use of technology and the emergence of more takeaway and delivery-focused store formats.
Fast-food takeaway habits built during the pandemic look set to stick in 2022 as most fast food consumers plan to order about the same amount or more takeaways compared to the last 12 months, especially when it comes to ordering takeaways for home delivery (81 per cent), from drive-thrus (80 per cent), in-person (80 per cent) and for collection (77 per cent). Consumers are spending 22 per cent more on takeaways and home delivery compared to before the pandemic.
The kebab segment
Kebabs are eaten and loved by a majority of UK consumers, however, the UK kebab shop market remains fragmented with a myriad of independent businesses operating at a low price point with unsophisticated branding and low-fi operating models.
There is a clear market opportunity for a premium kebab concept with a better quality product, a brand more aligned with consumers' values and more operational efficiency (achieved in part through technology).
***Source: Euromonitor, Limited-Service Restaurants in the United Kingdom, 24 February 2021 and Mintel, Fast-Food Restaurants UK 2021
How do I start setting up my own franchise?
To request further information about this franchise opportunity, complete your name and email address in the form below and click on the 'Request Free Information' button now.
Request Free Information
Send a free enquiry to I Am Döner for further information!
Enquire into this franchise today