The information you submit via our enquiry form is shared only with the franchise business(es) that you have selected.
The franchise business will contact you by means of email and/ or telephone only to the email address and phone number you have provided.
By submitting the enquiry form you are consenting to send your personal information to the selected franchise business.
You also agree to receive further newsletter email marketing from What Franchise.
Close
Did you know?
Wendy's is eligible for funding support!

Request free information in just 60 seconds!
Take the first step in becoming your own boss!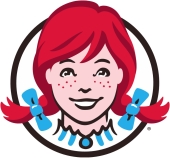 Wendy's
Best known for its made-to-order square hamburgers, using fresh, never frozen beef and freshly-prepared salads
Minimum Investment
£6,000,000
Funding Support
Third party
Expected Revenue After 2 Years
N/A
About Wendy's
Famous for its square patties, Wendy's® was founded in 1969 by Dave Thomas in Columbus, Ohio and the burger brand expanded internationally in 1975. Company founder Dave built his Wendy's fast food business on the premise, "Quality is our Recipe®," which remains the guidepost of the Wendy's system and the Wendy's menu when customers enter its dining room.
Wendy's is best known for its made-to-order square hamburger patties that uses fresh beef hamburger, freshly-prepared salad, and other signature items like chilli, spicy chicken nuggets, spicy chicken sandwich, baked potatoes, French fries, and the Frosty® dessert menu item.
The Wendy's Company is committed to doing the right thing and making a positive difference in the lives of others. This is most visible through the company's support of the Dave Thomas Foundation for Adoption and its signature Wendy's Wonderful Kids programme, which seeks to find every child in the North American foster care system a loving, forever home. Today, Wendy's and its franchisees employ hundreds of thousands of people across more than 6,800 Wendy's restaurant sites worldwide with a vision of becoming the world's most thriving and beloved fast food chain.
How does Wendy's franchise model work?
The Wendy's Company burger chain is seeking experienced, well-capitalised multiunit franchisees to help drive organic growth throughout the UK by investing in its franchise opportunity.
The Wendy's Company will lead brand execution and innovation, and provide in-market support to all franchisees to help ensure the long-term success of their franchise restaurant venture.
How much does a Wendy's franchise cost?
How much is a Wendy's franchise, initial franchise fee or initial investment and what are the Wendy's franchise requirements? This depends on the type of site and franchise business you wish to run, although the company does quote that a minimum investment of £6 million is required for start-up costs. Third party funding to assist with part of the financing of the franchise operation is available, according to Wendy's.
The Wendy's franchise cost, along with liquid assets requirement, will be discussed with prospective franchisees in detail during a meeting with key members of the company's franchise staff, who will also cover all key elements of the franchise business.
Does Wendy's charge franchisees any ongoing fees?
Wendy's charges franchisees a monthly marketing fee, which is currently four per cent of sales, plus a monthly royalty fee, which is also calculated as a percentage of sales.
In addition, a one-time development fee is also charged for each franchise unit opened.
Can I open a single Wendy's restaurant in the UK?
Wendy's only offers single unit franchises in the US and Canada.
In the UK, the company wants to partner with franchisees who have the ability to develop a number of restaurants within their allotted trading territory.
The minimum number of restaurants a franchisee is required to open in the UK depends on a number of factors, including territory size and length of the franchise agreement.
What is Wendy's looking for in its franchisees?
According to a Wendy's spokesperson, a qualified Wendy's franchisee candidates should have:
Proven operations experience:
• Passion for food and restaurant operations
• Existing business infrastructure to leverage operations and management of multi-unit restaurants
Local expertise:
• Knowledge of the local operating environment
• Local real estate knowledge and proven development capabilities
Financial strength:
• Track record of growing brands
• Well capitalised with ability to meet development commitments
• Proven track record of financial performance and liquidity
Culture and values:
• Shared vision and values
• Strength of business ethics and corporate responsibility.
What training and support is provided to Wendy's franchisees?
Wendy's is deeply committed to its franchisees' success. Its system is designed to maximise profitability with operational precision and top-tier market and industry analysis. Wendy's is here to help at every turn from the day you express your interest in franchising with the business through to your grand opening and beyond – that's how it operates in the Wendy's family.

All of its franchisees, restaurant managers, and crew members receive highly focused training, including customer service training, during the initial training program. Its experienced field operators are always available and ready to supply the tools, resources, and years of business startup expertise necessary for you to feel confident in your ownership role.
Did you know?
Wendy's is eligible for funding support!

Request free information in just 60 seconds!
Take the first step in becoming your own boss!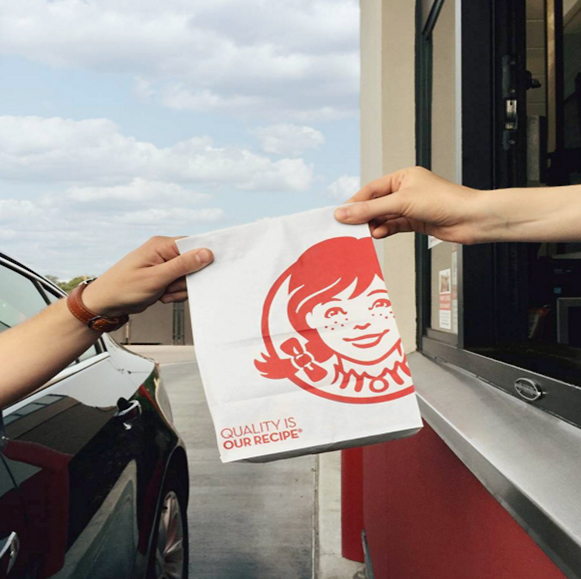 Wendy's will show you how to provide customers with the truly authentic Wendy's burger experience that is proven to keep them coming back for more. Once your training is complete, you are in command of your restaurants. It helps where you need it, but, ultimately, you're the boss.
Afterwards and as part of its package of ongoing training and support, you'll always be able to lean on Wendy's Field Operations Team and the Wendy's Restaurant Support Center for customer relationship management, fresh, new menu items, world-class marketing support (including help with social media, Twitter and Facebook), design innovation, technical assistance, business advice and more.
What locations or territories is Wendy's looking to operate in?
Wendy's is excited to be developing company restaurants in the UK and is looking to quickly scale and grow its brand presence across this market. Its first location is in Reading, where it opened a restaurant in June 2021.
Additional restaurant openings are planned in locations such as London and Oxford.
Wendy's is starting in England and exploring franchising opportunities in the London area, and it is looking for franchisees to grow with the brand and open franchise locations across the United Kingdom.
What can you expect to make as a Wendy's franchise owner?
This depends on a range of factors, including the size of the territory you will be trading in, the franchise agreement, availability of funding and the resources you have at your disposal to develop a group of Wendy's restaurants.
Earnings potential is discussed with all prospective franchisees during the in-depth recruitment process.
What are the franchise terms of agreement and renewal?
Franchisees who execute a Wendy's franchise agreement and engage in the development and opening of new Wendy's restaurants, for each approved restaurant, will receive franchise rights for 20 years and an option for a 10-year renewal upon completion of renewal requirements and payment of renewal fee.
Why is a Wendy's franchise a good investment?
Wendy's is a company that's constantly growing. From the first restaurant in 1969, it has continued to expand Dave Thomas' vision to help other people become successful business owners by owning a Wendy's franchise. It looks for franchisees who are committed to quality, not cutting corners.
There are more than 6,800-plus Wendy's® restaurants currently in operation in the United States and 30-plus countries and US territories worldwide. New-market expansion and further development within existing markets will continue to be dominant drivers of Wendy's worldwide strategy over the coming years. It is focused on driving accelerated growth in markets around the world. And, this market entry is a critical component of its long-range plan for strategic growth.
The United Kingdom is an exciting frontier for Wendy's, serving as the foothold to drive growth across the region. It is making a big investment in the UK with the company balance sheet and this should give confidence to new franchisees and to suppliers who want to grow with the business.
With its superior-quality ingredients, unique menu offerings, contemporary restaurant designs and flexible approach to developing new markets, it believes that Wendy's is meaningfully differentiated and well-positioned for future growth.
The franchise package is comprehensive and has been tried and tested in many different regions throughout the world. Wendy's initial training program provides franchisees with the foundations for success, while its ongoing training ensures that, once established, franchised restaurants thrive in their local communities.
How soon can I open my first Wendy's restaurant?
Once you have signed the development agreement with the franchisor, it usually takes between 9 and 12 months to open your first Wendy's restaurant.
However, the exact timeframe depends on factors such as the area you wish to open in, your prior experience of the sector and finding a suitable location for your restaurant.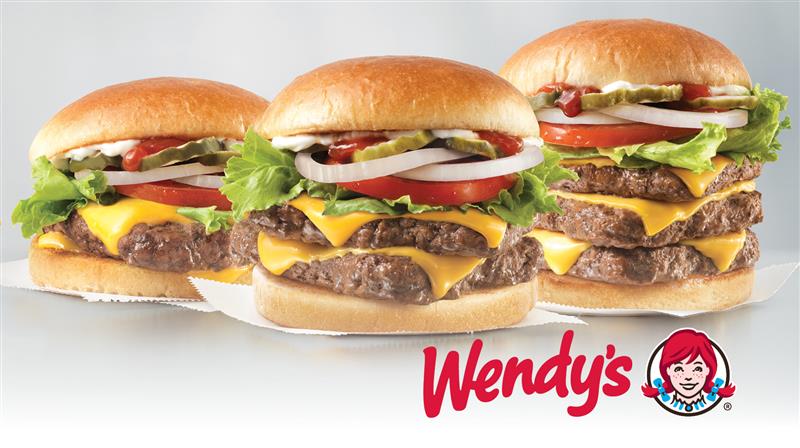 How do I start setting up my own Wendy's franchise?
To request further information on franchising with Wendys, prospective franchisees should complete the form below and click on the 'Request Free Information' button now.

Request Free Information
Send a free enquiry to Wendy's for further information!
Enquire into this franchise today