As an increasing number of women enter the franchise industry, we speak to five who've already built successful careers in the sector
1. Nada Saleh
In April 2018, Nada Saleh became Transworld Business Advisors' first female franchisee in the UK, working alongside her partner, Ken. She's no stranger to hard work. After moving from Iraq to the UK in 1991, she started her own publishing business while working as an optometrist.
Although she was successful, the world of business was what interested Nada most and in 2013 she opened a business buyer's agency.
"Our first three years were really good," Nada explains. "But with the 2016 introduction of stamp duty and new laws for foreign investors, business slowed."
She then invested in a property auction franchise, but says: "While the model worked well in the Home Counties, it didn't work as well in London, where we were based."
Then, last year Nada came across Transworld Business Advisors UK, a business brokerage franchise that originated in Florida 40 years ago and has expanded to 235 franchises in 16 countries.
"My strength lies in the front-facing aspect of dealing with clients and sourcing new ones," Nada says. "As a woman involved in business brokerage, my skills of understanding the commercial opportunities and connecting with people on a human level fitted well with Transworld's model."
Like many sectors, the business brokerage industry is male-dominated - only 14 per cent of Transworld franchisees are female.
"As a female broker, I do get some sellers questioning me," Nada admits. "But when I show a genuine interest in how they built the business, they lower their walls. And being a female broker is always an advantage with the 20 per cent of female business sellers."
Balancing family life can be challenging if you run your own business, but with seven children ranging from 17-27 between them, Nada and Ken are managing just fine.
"We don't need to commute far and most of our kids are either working or at university," Nada says. "Those who live at home like being involved. They want to see us succeed."
Nada and Ken expanded their team to eight within nine months of opening for business and with over 100 listed companies the couple now have the second largest franchise in Transworld's UK network.
"What makes franchising so special for me is the safety net," Nada says. "Finding the right franchise means feeling passionate about what you do each day. It would be great to see more women running their own businesses."
2. Anne-Marie Martin
Anne-Marie Martin has had some amazing dance jobs over the years. Professionally trained in ballet and contemporary dance, she's appeared in a number of pop videos and life seemed "a dream" at times, she admits.
"One standout moment was dancing at the Brit Awards for Sonique," Anne-Marie says. "Ant and Dec were presenting and we were on stage straight after Eminem. I was backstage with all these top artists and performing in front of millions - it was a real 'wow' moment."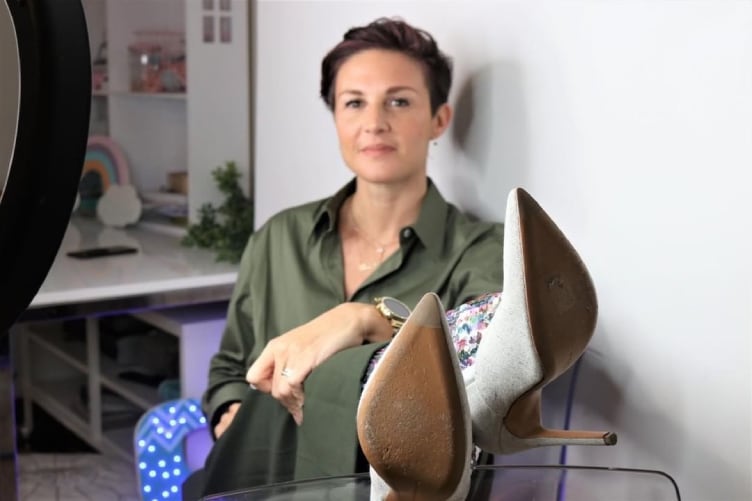 However, as she danced her way through her twenties, Anne-Marie was aware it couldn't last forever.
Between her dancing gigs, she had been helping teach at her local dance school.
But it was when Anne-Marie attended an audition in her late twenties and realised she was older than all the dancers there that she decided it was time to focus more on teaching. The decision would prove to be her greatest career move ever!
"I started working at a kid's play centre," Anne-Marie says. "There weren't any dance classes specifically aimed at toddlers and I saw there was scope. You can't teach underfives actual routines, as they don't yet have the skill to retain the moves, so in 2003 we started with a fun dance class, moving to funky music."
The toddler dance classes proved so popular that Anne-Marie's first class in Islington, London soon became four and she was asked to do more in south London.
"I realised there was a business opportunity in diddi dance, so I started testing areas around London to see how popular the classes were and it took off," Anne-Marie says. "It was a hectic time, but with a sense of stability - and a regular income."
She franchised the business in 2005 when she was expecting her first child: "As diddi dance started to take off, there I was, a new mum, launching three pilot franchises, while teaching my own classes. It was a bit crazy."
Since 2003, diddi dance has grown to 503 weekly classes in 40 locations nationwide.
"It's only in the last year I've worked out how to balance my family with growing the franchise," Anne-Marie admits. "You have to make time to find your own balance and do those things away from the office that matter to you. And celebrate your little achievements along the way."
3. Amy Patel Popat
For 33-year-old Amy Patel Popat, investing in a Right at Home franchise with her husband Kev was an opportunity to tap into the growing care market.
Neither Amy, an optometrist by trade, or her husband had run a business before, but they felt franchising offered a good opportunity to launch a business together, so bought Right at Home Solent in July 2015.
"We combined our savings with a bank loan to buy the franchise and I became the youngest female franchisee in the RaH network," Amy says, who having lived with her grandmother understood the need for quality care.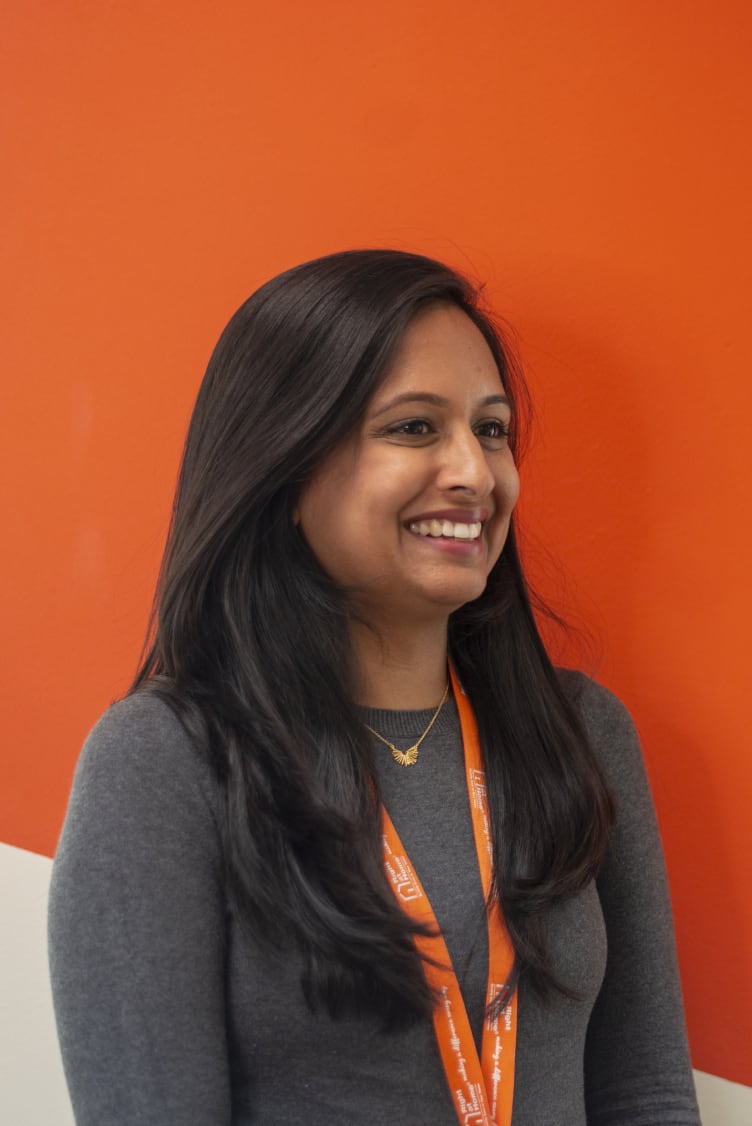 "I personally identified with RaH's pursuit of excellent home care. A lot of people warned us against it because we were so young, but we were determined to succeed."
Amy worked every day, often late into the night, alongside her job as an optician, during the start-up stages of the business, until the franchise became her sole income.
Last summer, Right at Home Solent had its first inspection from the Care Quality Commission, the independent regulator for health and social care in England. The franchise was rated 'Outstanding' - one of the only home care companies locally to achieve this.
2018 was a good year for Amy and Kev, as they also celebrated the birth of their daughter.
"We want to build a strong legacy, something our children can be proud of," Amy says. She's not doing badly: winning the RightStart Award for new franchisees, being recognised as Right at Home's fastest growing franchise and being admitted to the company's Premier Circle for high turnover franchises are just three recent achievements.
"I'd love to see more women starting their own businesses, either with or without their partners," Amy says. "I say to all women, consider franchising and don't be put off taking the lead.
"That we are able to juggle so many different things in life and have natural empathy make us great in business and leadership."
4. Liz Brackley
Liz Brackley came across Home Instead when she needed support caring for her elderly parents. She was so impressed she bought the franchise.
A franchisee since 2016, Liz, who is married and has two daughters, has clients across Brighton and Hove and Shoreham-by-Sea.
She says: "My parents didn't live locally and they needed extra help at home that I couldn't always give, as I was quite a distance away. When I called in Home Instead, I soon realised what a great company it was."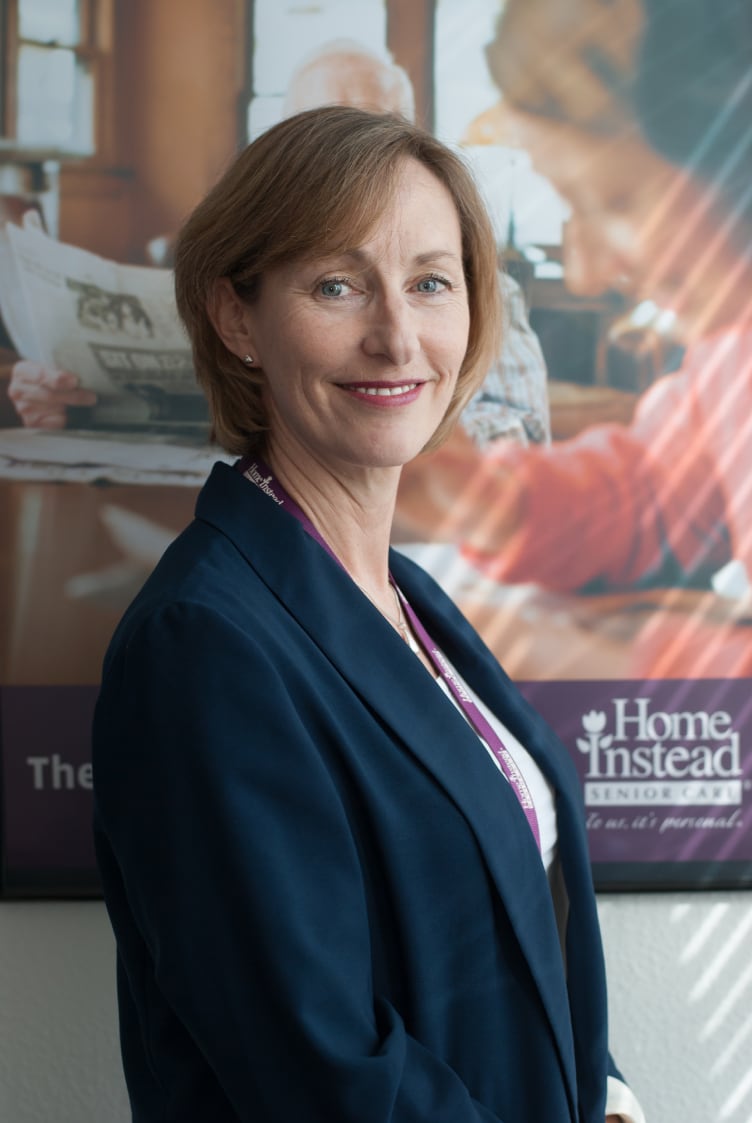 Liz had already had a successful career working for various large organisations, including senior roles with Virgin Atlantic and the Financial Ombudsman Service. She had, however, always wanted to run her own business in Brighton, where she studied for her degree and lived for many years.
"I wanted to set up a business where I could make a significant difference," Liz says. "And with both my professional and personal caring experience, I knew there was an opportunity to bring Home Instead to my local community. It's a gift to help people in their own homes."
Home Instead's service is tailored to the needs of individual clients and can include companionship, meal preparation, light housekeeping, personal care, medication reminders or simply shopping and errands. Caregivers are matched to their clients based on shared interests, thereby ensuring rewarding relationships.
"I had always wanted to run my own business, but didn't necessarily have the confidence to invent my own product or service," Liz says. "Franchising is a great solution, as it's your own business, but with some helping arms around you.
"Home Instead has a culture I felt comfortable with and is a fantastic model, but doesn't take a 'cookie cutter' approach, so you have freedom, but guidance and structure as well.
"Franchising comes with costs, but many opportunities as well. And it's lovely to work with all the other Home Instead owners too - it's a very supportive network."
5. Hayley Limpkin
Hayley Limpkin says her performing arts and corporate marketing background helped her become a successful Razzamataz franchisee.
The 36-year-old opened Razzamataz Medway in September 2010 and now has 531 students, making it the largest school in the brand's network. Building on her success, Hayley opened a second branch in Maidstone in 2011.
Her background gave Hayley an insight into how far franchisees could go with their theatre school businesses. As a result, Razzamataz asked her to take on the role of franchise support manager in the south.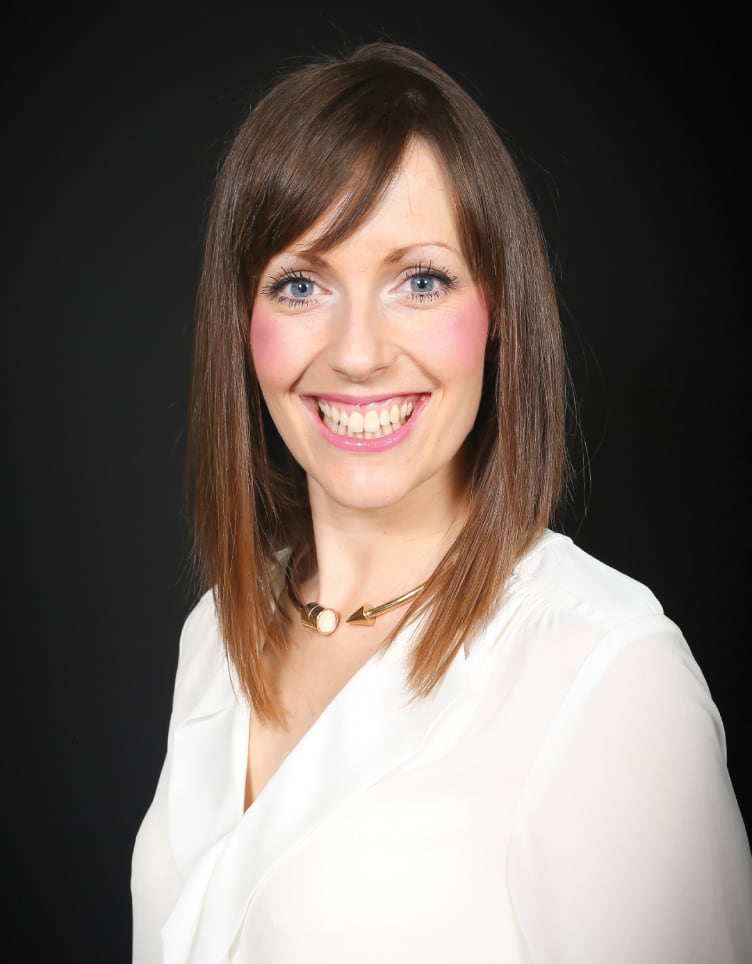 "During this time, my schools grew so quickly it wasn't a role I could sustain," she says. "I then took on various different projects - notably, working with Universal Pictures to help launch the Barbie DVDs with Razzamataz Barbie workshops.
"One of the projects I'm most proud of is Razz Project Intense. Although Razzamataz offers training in dance, drama and singing, we realised that for those students who were serious about performing arts as a career, they needed to further develop their dance technique.
"Razz Project Intense has now been rolled out to many of our schools across the UK and is a positive step towards helping young people enter a career in the performing arts."
Hayley says she enjoys coming up with ideas to streamline Razzamataz's offerings, making the business more efficient: "I started out just focusing on the operational side of my business, but now, due to my involvement with head office, I'm enjoying the strategy side too."
Hayley believes she wouldn't have hit break even so quickly without the back-up and support of a national brand like Razzamataz: "One of the great things about being in a franchise is that it's so exciting to be part of something so much bigger.
"We have a pool of 40 people to share ideas with, while having such a large team of franchisees gives us the momentum and infrastructure to get ideas off the ground.
"Being a franchisee has allowed me the freedom to be an entrepreneur, but with support. The structure provides focus, but is not restrictive, so I can be creative with how I market and build the brand."
The author
Catherine Eade is assistant editor of What Franchise