While franchising could get you out of the office, it's not inevitable that you'll have to set up shop in a physical premises
A pioneer of strategic cost management, Auditel was founded in 1994.
Its award winning business model has been successfully replicated by over 160 franchisees, who serve more than 3,000 clients in almost every sector of the economy. Franchisees become valuable, outsourced board level members of the companies they serve.
Auditel's training programme is designed to ensure franchisees gain the skills, knowledge and confidence to build and run their own scalable business.
Chris Baker, a franchisee since 1998, says: "When I think about my business, it's just positive after positive - the amount of income I get from it, the flexibility and being your own boss is fantastic.
"I would struggle to find something that offered me the same in salary and lifestyle anywhere else."
What you need to know
Investment level
£37,950 (plus VAT).
What you get:
initial residential training course; personal development programme; Auditel Business Management System; ongoing support.
Aspray franchisees project manage property damage insurance claims from inception to completion.
Aspray managing director, James Whittle, says: "My goal from the beginning was to build a leader in the field of claims handling and, while Aspray achieved this goal some time ago, the sights of the company are focused on maintaining this."
The company is currently looking for self-motivated, professional individuals with good people skills, excellent communication skills and the ability to demonstrate a solution-oriented attitude to join its fast growing network.
If a home or business has been damaged and the help of a builder, plumber or roofer is needed, Aspray's aim is to return the property to its original condition as swiftly as possible, working with vetted contractors.
Prior to induction training, franchisees meet with a senior member of the sales and marketing team to plan a business launch strategy, while the sales and marketing team offers ongoing support.
All franchisees register to take the British Damage Management Association Technician qualification, which allows franchisees to gain valuable claims handling knowledge from a technical and practical point of view.
Regular discovery seminar days offer an opportunity for new investors to gain an introduction to Aspray's successful franchise network.
What you need to know
Investment level
price on application.
What you get:
comprehensive induction course; full training; ongoing support; marketing assistance; exclusive territory.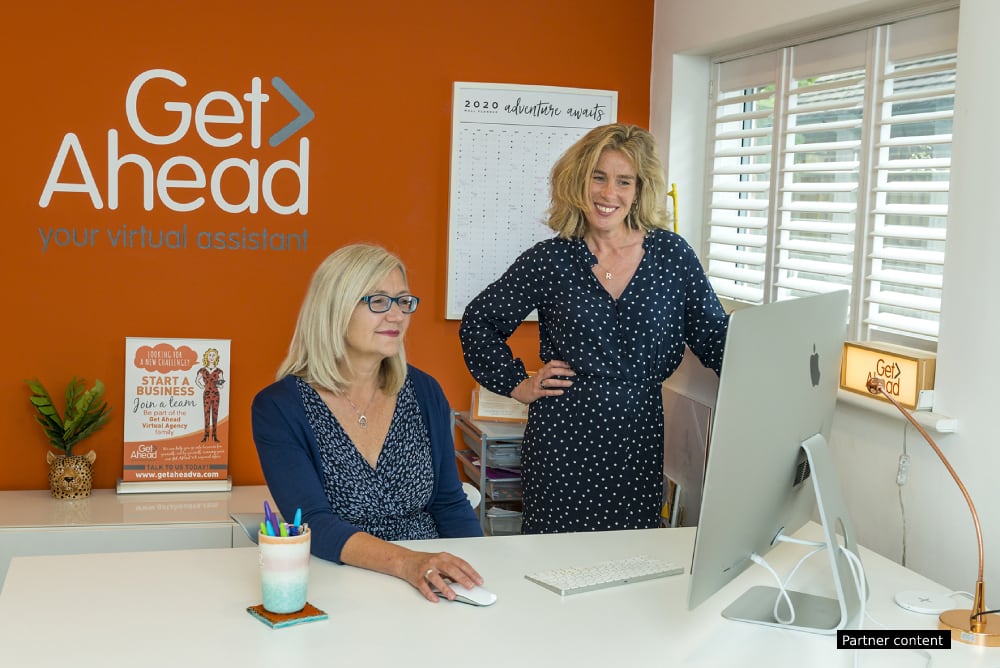 Get Ahead VA is a home-based outsourcing agency. It works with businesses of all sizes, providing them with flexible business and marketing support on demand. Get Ahead VA is offering an exciting opportunity for talented people who want to set up their own business with the backing of an established team and successful brand.
Qualities of a Get Ahead VA franchisee
· Marketing, HR, sales or business development background
· Natural networker
· Excellent face-to-face skills
· Experience in running a team
· Driven and ambitious
· Entrepreneurial spirit
The opportunity
With the business' franchise model you become the regional director of your own Get Ahead VA territory. You will be a business owner in your own right and manage a team of virtual assistants who provide remote, flexible business support to your clients. As a franchisee, you will build a network of clients and pair these clients with the most appropriate virtual assistant from Get Ahead VA's established team of over 40.
"Being a regional director for Get Ahead VA is a hugely rewarding job. I love the flexibility of the working hours and the ability to scale the business by adding new regional team members," says Fiona Ibbetson, Get Ahead VA Leeds.
What you need to know
Investment level
£8,000-plus VAT
What you get:
Being part of an established brand – quick business set up; part of the growing Get Ahead VA family.
Scope for growth – personalise the business; scale it with immediate access to the Get Ahead VA team of over 40 virtual assistants using a tried-and-tested business toolkit.
Mentoring and ongoing marketing support – monthly team calls, one-to-ones with the founder and daily access to the growing team means you are totally supported from day one. Get Ahead has an established following across social media which increases your exposure nationally.
Scalable – the business model enables you to earn money through your growing team and scale the business to fit your requirements. Each territory is tailored to the franchisee.
With a Platinum Property Partners franchise, you will learn how to build, market and maintain your ideal portfolio and earn up to three times as much rental income as similar properties with single tenancy.
The business shares with new franchisees its expert knowledge on how to generate a substantial long-term income not achieved by any other buy-to-let model. This includes which locations and property types generate the greatest return, how to create more rooms within each property to maximise rental income, how to cost-effectively refurbish properties to a high standard to achieve high rental rates and how to leverage a portfolio to fund future growth.
Partners are required to make an upfront investment and ongoing monthly costs, which can vary depending on membership term, location and individual goals.
Whether you're a novice or seasoned property investor, Platinum Property Partners has a team of more than 50 professionals involved in its highly effective training programme, including specialist mortgage brokers, accountants and solicitors, plus lettings, renovation and negotiation experts.
What you need to know
Investment level
in excess of £300,000-£500,000 of investment capital.
What you get:
full training; operations manuals; one-to-one mentoring; ongoing support services; annual events and workshops.
Franchisees of this company offer a home delivery service that enables customers to provide a range of tasty, nutritious food for their pets, as well as toys, treats, accessories and health care products.
The franchise package is tailored to suit individuals from all backgrounds and with a range of life skills. You can also choose a level of investment that suits your personal capabilities.
The core package provides all the necessary elements to launch a new franchise, plus a range of additional services to help franchisees develop their businesses.
While OSCAR retains its focus on pet food manufacturing, the company devotes time to its rapidly growing network of franchisees. As a full member of the British Franchise Association and the Pet Food Manufacturers' Association, the company is an established name within the industry.
What you need to know
Investment level
£8,995 (plus VAT).
What you get:
full training and support; online marketing tools and PR system; branded corporate marquee and marketing materials; bespoke customer relationship and accounts systems; essential stock options; corporate clothing and equipment.
Expense Reduction Analysts UK is looking for experienced businessmen and women who are hungry to succeed and motivated to take control of their lives by becoming their own boss.
ERA wants to use your experience and its expertise, combined with the company's lucrative business model, to build you a successful business-to-business management consultancy.
Franchise partners act as business strategy, supply chain and cost management consultants across a wide range of cost groups. They deliver tangible savings and long-term added value to organisations.
ERA says that, despite their best efforts, businesses are still overpaying by as much as 40 per cent on their everyday operating costs. Many lack the depth of knowledge and expertise to keep control of these costs. This is where ERA can help.
What you need to know
Investment level
£44,900.
What you get:
five-week initial training programme; ongoing development and support; marketing assistance; national conferences.
Techclean, The Bardon Group's latest franchise opportunity, provides a cleaning service for office equipment that comes into regular contact with humans.
Swab tests have proved there are more harmful bacteria on some computer keyboards than on a toilet seat. General office cleaners may flick a duster over keyboards and wipe around desks, but can rarely achieve the level of cleanliness that's essential to keep bugs at bay and extend the life of equipment.
Techclean is the market leader in its field, developing its expertise during the 1980s when it provided specialist cleaning services for the computer and communication rooms of large corporates. Big name customers include Porsche and Disney.
Franchise territories are generous - each catchment area includes at least 10,000 businesses - while franchisees can expect to achieve a net profit margin of over 50 per cent within the first year of trading.
The ideal franchisee will be good with people and have an aptitude for sales and marketing. No previous cleaning experience is required.
What you need to know
Investment level
£19,500 (plus VAT).
What you get:
full training; initial and ongoing support; all recommended production equipment; marketing assistance; website.
A magazine and website guide filled with educational, fun things to do in the local area, Raring2go! is read by people who have, or are looking after, children.
Franchisees don't need a background in magazines or publishing to become a successful franchise owner with Raring2go! They simply need to be hardworking, committed and capable of following a proven business system and building a business from the ground up.
Franchise owners cultivate relationships with local business owners, visitor attractions, leisure centres, schools and holiday parks, which provide content and advertising. Vicky Norman, a mother of two from Sunderland, says she chose Raring2Go! because she wanted to find a more childfriendly career.
"I wanted to work hard, but be more in charge of my time so I could be there for my kids," Vicky explains.
"I was worried that I didn't have the right experience, especially sales experience, but the support, guidance and hands-on help is amazing. I love what I do, I see my kids more and I make excellent money for the time I chose to put in."
Training and support are provided by an experienced franchise team and the franchise is fully accredited by the British Franchise Association.
What you need to know
Investment level
£11,995 (plus VAT).
What you get:
full training; ongoing support; exclusive territory; operating manual; bespoke magazine management system and client relationship management system; bespoke computer system loading with Raring2go! software; stationery pack and branded merchandise.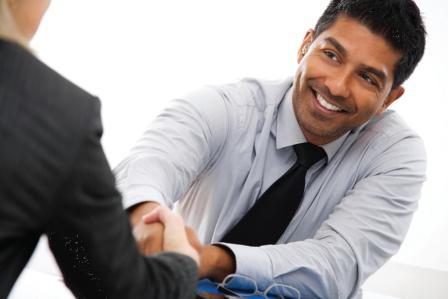 With Transworld Business Advisors, you'll be working in the dynamic world of buying and selling businesses.
The franchise offers you three income streams - business brokerage, franchise consulting and franchise development. Franchise partners enjoy a scalable business, with many established brokers turning over in excess of £500,000 a year.
There are three weeks of initial training, which includes 10 days at the US headquarters in Florida (paid for by TBA UK), covering all the services and techniques needed to buy or sell a business.
Transworld has some excellent funding options in place. Subject to acceptance, you can receive £25,000 funding through a low cost, unsecured government loan. This leaves just £20,000 of the franchise fee for you to personally fund, plus working capital.
This franchise opportunity is ideal for executives wishing to exit corporate life and build a valuable business.
What you need to know
Investment level
£49,500 (plus VAT).
What you get:
extensive training programme; proprietary software; access to all the services needed to buy or sell a business.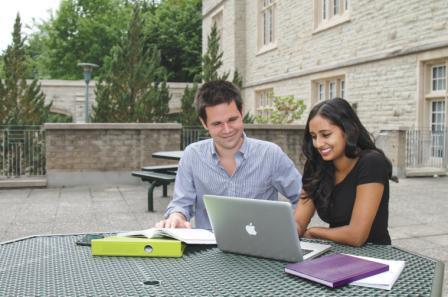 The fastest-growing in-home tutoring franchise in the world, Tutor Doctor franchisees work with families to assess a child's needs and carefully select the best-fit tutor based on goals, personality and learning style.
Tutors visit students at home at a time that suits them. For today's busy families, this is a significant benefit. Tutors work on a self-employed basis, so there's no staff costs to worry about.
Tutor Doctor's training programme is designed to help you launch your business quickly, successfully and profitably, while its hands-on approach to support means the company is with you very step of the way.
UK operations began in 2009. Since then, the company has experienced growth of 50 per cent year on year and has recruited more than 56 franchisees.
They're all intelligent, driven people from many different walks of life - and they're not all ex-teachers, as you might think. In fact, almost 80 per cent of Tutor Doctor franchisees don't come from a teaching background.
The company looks for motivated, people-oriented individuals who want to own a profitable business that enables them to have more flexibility, work from home and make a difference in people's lives.
What you need to know
Investment level
£29,700 (PLUS VAT).
What you get:
one week's training in Toronto, plus 80 hours' online and a 12- week jump-start programme on your return; ongoing support; operations manual; local lead generation tools; annual conference; regional meetings; proprietary tutor orientation and management system.